Gone Too Soon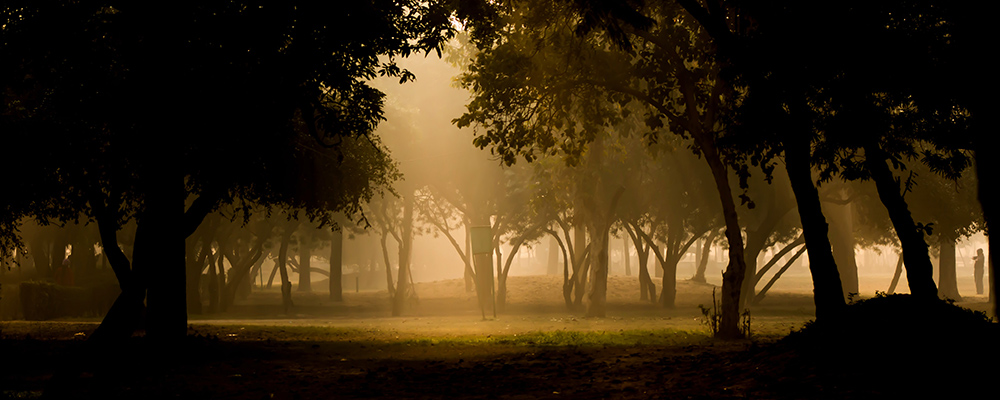 Jan 31 3:17 AM
Jan 31 3:17 AM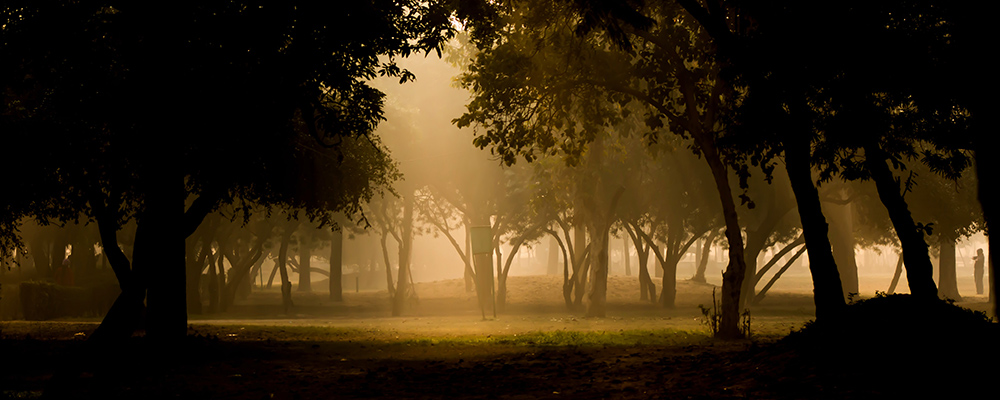 Be Still And Know

Jan 9 12:25 AM
Jan 9 12:25 AM


Jan 9 12:25 AM
Author: L.B. Cowman, Compiler
"Be still, and know that I am God."
Psalm 46:10
Is there any note in all the music of the world as mighty as the grand pause? Is there any word in the Psalms more eloquent than the word "Selah," meaning pause? Is there anything more thrilling and awe-inspiring than the calm before the crashing of the storm, or the strange quiet that seems to fall upon nature before some supernatural phenomenon or disastrous upheaval? And is there anything that can touch our hearts like the power of stillness?
For the hearts that will cease focusing on themselves, there is "the peace of God, which transcends all understanding" (Philippians 4:7); "quietness and trust" (Isaiah 30:15), which is the source of all strength; a "great peace" that will never "make them stumble" (Psalm 119:165); and a deep rest, which the world can never give nor take away. Deep within the center of the soul is a chamber of peace where God lives and where, if we will enter it and quiet all the other sounds, we can hear His "gentle whisper" (1 Kings 19:12).
Even in the fastest wheel that is turning, if you look at the center, where the axle is found, there is no movement at all. And even in the busiest life, there is a place where we may dwell alone with God in eternal stillness. There is only one way to know God: "Be still, and know." "The LORD is in his holy temple; let all the earth be silent before him" (Habakkuk 2:20). ~SELECTED
All-loving Father, sometimes we have walked under starless skies that dripped darkness like drenching rain. We despaired from the lack of light from the sun, moon, and stars. The gloomy darkness loomed above us as if it would last forever. And from the dark, there spoke no soothing voice to mend our broken hearts. We would gladly have welcomed even a wild clap of thunder, if only to break the torturing stillness of that mournfully depressing night.
Yet Your soft whisper of eternal love spoke more sweetly to our bruised and bleeding souls than any winds that breathe across a wind harp. It was Your "gentle whisper" that spoke to us. We were listening and we heard You, and then we looked and saw Your face, which was radiant with the light of Your love. And when we heard Your voice and saw Your face, new life returned to us, just as life returns to withered blossoms that drink the summer rain.
PRAYER
Loving Father, today I submit myself as clay in your hands. Give me the strength to surrender every thought I have to the truth of Your Word. I choose to believe what Your Word says, no matter how loud my mind seems to scream. I turn this storm over to You. My life is in Your hands, mold me and make me after Your perfect will. In Jesus Name, I pray. Amen.
DAILY SPIRITUAL EXERCISE
Meditate on Psalm 46:10-11.
"Be still, and know that I am God. I will be exalted among the nations, I will be exalted in the earth."
Repeat it over and over again, even out loud. Ask yourself in what ways am I being still before God? In what areas do I need to challenge the hurry and worry of my life? Allow the truth of Scripture to impact the way you see yourself and your world.
In what ways do your thoughts or life not align with the truth of Psalm 46:10?In what ways do you see yourself engaging in old thought patterns of anxiety and worry? In what ways do you still cling to an anxious mind rather than the truth expressed in the Word of God?
Journal what God shows you.Take these areas of your life and submit them to the truth of Scripture. Ask the Holy Spirit to help you see yourself as he sees you. Allow your perspectives to be changed by the Lord in order to see yourself as he does.

An excerpt from the book "Streams in the Desert: Morning and Evening"
Published on Jan 9 @ 12:25 AM EDT
5 comments
Pastor Deanna
Be Still and know that I am God ????Amen Thank you!
Posted on Mon, Jan 9, 2023 @ 12:16 AM CST
Help me to be still and relaxed before You. Help me to trust completely in you, and not to be afraid of what May or may not happen. Help me to be still and patient before You for Your time is always right and unlimited while my time is ignorant and limited. In Jesus name, it is done.
Amen.
Posted on Mon, Jan 9, 2023 @ 4:11 AM CST
What I have experienced since December 17, 2022 up until now. I truly believe God is saying..Vanessa , my child. The tears you have been shedding are release to me because I AM your Father,strength, rock, and healer of a broken relationship in your immediate family. This Day 9 devotional message is what I need to face in my everyday journey of my life. Vanessa Bing
Posted on Mon, Jan 9, 2023 @ 11:08 AM CST
Post Comments