Gone Too Soon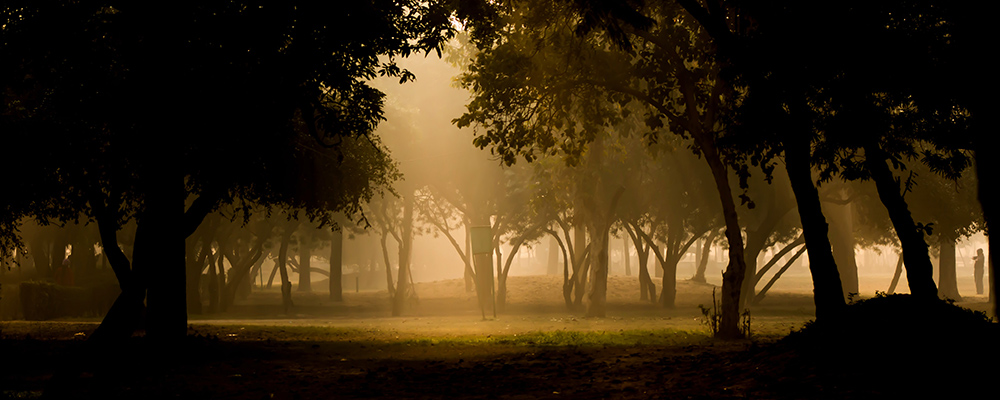 Jan 31 3:17 AM
Jan 31 3:17 AM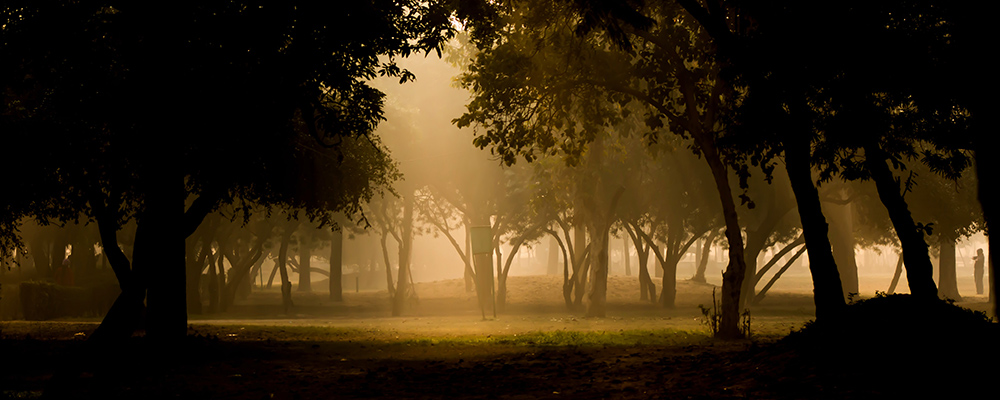 Heaven's Healing

Jan 29 12:11 AM
Jan 29 12:11 AM


Jan 29 12:11 AM
Author: Marlin D. Harris
-----------------
Today's Devotional is one of our church's favorite expressions of the glory and comfort of God in times of mourning and bereavement. If you have lost a loved one at any time in your life, let today's devotional bring you hope, comfort and strength.
----------------
"He will wipe every tear from their eyes. There will be no more death, or mourning, or crying, or pain, for the old order of things has passed away."
REVELATION 21:4
One of the saddest and most difficult moments that I have ever had in ministry happened many years ago when just a young pastor in my early 20's. I had gone to one of the local hospitals to visit one of our members who was in the Intensive Care Unit (ICU). I walked down the long corridor to the wing of the hospital that housed the ICU. I have never gotten comfortable seeing the cold, sterile, lonely environment that most hospital ICU's are characterized by. The nurses were busy going from room to room checking patients' vital signs and other machine readings and you could hear the distant beeps of heart monitors and the vacuum pumping sounds of breathing machines. I looked at the sides of each of the glass-enclosed units trying to find the cubicle number of the patient that I had gone to see. As I passed by cubicle after cubicle, I saw people laying in their beds who looked so helpless and weakened. Somewhere with their families, and some were alone by themselves. Finally, I came to the room of the church member I had gone to pray for. She was lying in the hospital bed with breathing tubes in her mouth and depending on a ventilator to keep her alive. She was alone. There was no one in her room with her. No family members, no friends, no flowers, no cards, no joy. The only sound I could hear was the slow beeping of her heart machine monitoring her signs of life. I held back my emotions and called out her name and laid my hands on her forehead. She was unconscious, so she couldn't hear me, but I made every attempt to speak to her calmly in the event that somehow this conversation was getting through, even if only to her heart. I told her how much God loved her, and that He was a healer and restorer of broken bodies. Then I laid hands on the sides of her head and prayed for her to be healed as earnestly and sincerely as I knew how. Then I took a sheet of notepaper and left her family a note letting them know that her pastor had come by to pray for her healing today. As I said goodbye to this dear lady, I turned and walked out of her room. I could still hear the beeping of her heart machine in the background amid the quiet and near motionless ICU wing. It only took me 10 steps and that's when I heard it. That's when I heard that long, continuous beep of a heart monitor that had just flat-lined. The sound caused my heart to skip a beat and I felt this feeling of dread come over me. I saw nurses running past me heading to the room that I had just left. I turned around and looked,and there they were, trying to revive this precious lady who I knew had just passed away. This was my first close experience with death as a pastor.
I sat down in the waiting room, called their family members, and waited for them to arrive. While waiting, I literally found it extremely hard to pray. I was confused; I was hurt, and I felt lost. Why didn't God hear my prayer for her healing? I spent all that time talking with her and reassuring her that God was with her and that He was a healer. I prayed out of a pure heart and kept the faith that God would hear me. No one should have to transition from this life alone like that. While I sat there and prayed, I sensed in my heart that God answered me back – even though my prayer was filled with bewilderment and even a little anger. When I said to Him, "Why didn't you heal her, Lord", He quietly said back to me, "I did". I felt Him saying to my heart, "I was with her before you got there, and I am still with her now." I learned a valuable lesson that day. God's healing doesn't always come in the way that we imagine, or even desire. Sometimes, He saves the body; and then sometimes He allows the body to die and saves the soul. Because death is – in and of itself – a Healing.
If you are grieving at this moment in your life or have ever grieved the loss of a loved one, I pray that you will find comfort in today's devotional. We often think of death as an ending, without fully realizing that death is actually a beginning. Yes, it is an ending to this life, but it is a beginning to another life. A life that is forever lived in the presence of God; forever experiencing His love and His glory in ways that you and I on this earth could not even begin to experience. That family member, or dear friend whom you loved so dearly, and prayed for so earnestly, is now standing in the presence of an indescribable God. They have been raptured in the wonders of heaven and are surrounded by the rush of a thousand angels' wings. Their eyes are beholding a glory that their hearts can hardly contain. This is the beauty that they have longed for and worked for all those many years. This is the wonder that they have prayed for those countless number of nights upon their beds. This is what the scriptures mean by the word'reward'. There are no doctor visits, medicine regimens, or dialysis machines. There are no more breathing ventilators or chemo appointments. The burden of illness no longer weighs heavy on their hearts, and the discomfort of pain no longer afflicts. They are no longer reminded of sins or taunted by guilt. Their minds no longer worry about the burdens they have borne, and their hearts no longer bleed over the injuries it has endured, because now they are finally free.What an amazing healing! They are beholding the One whose hands and feet are still pierced, and whose brow still bears the marks of His thorns. They are bowing at the throne that is occupied by a Majesty that words would fail to describe. The joy they taste will never be emptied, and the love they are surrounded by will never end. This, dearly beloved, is Heaven.
We who believe in Christ, experience a foretaste of heaven here on the earth, though our life here is so deeply limited.We are limited by a flesh that is contrary to the Spirit. We are limited by a body that gets ill and often diseased. We are limited by a heart that can so easily be broken and by a soul that is often downcast. We are living, but not at all like we were created to live. But there we look for the day when our "God shall wipe away all tears from our eyes,and there shall be no more death, neither sorrow, nor crying, neither…any more pain: because the former things are passed away" (Revelation 21:4). So yes, there is a healing that your loved one experienced on the day they drew their last breath. It is one that we all have yet to experience. It is a perfect healing. This healing is too great for the body, it goes much, much deeper than that. This healing is for the soul.
I have a grandmother who has experienced that healing, a mother-in-Love who has experienced it, an Uncle who has experienced it, and now a Father who has just recently experienced it also. Since that fateful day in the ICU all those many years ago, I have presided over hundreds of funerals of men, women, and even young children who have all experienced that healing. The healing of the earth is at best temporary, but the healing of heaven is eternal.I have come to learn that for the living there is something so very sad about death, but for the dying believer, there is something so very sweet. How sweet it must be to finally get your healing. Your real, true healing.
The best death that man has ever known did not come in the heat of a battle, or in the halls of a hospital, or in a bedroom surrounded by friends and family. The best death that we have ever known came on a hill called Calvary; on an old rugged cross. What made this death so beautiful, was not our Lord's actual death itself, but it was the beauty of His life. It was the way He cared for the hurting and the mercy He showed to sinners. His death was beautiful because His life was beautiful. When our loved ones die, let's not just focus on the tragedy of the death, let's spend our time focusing on the beauty of their life, and all the wonders of their life hereafter. And then let each of us lock away this truth in the treasure chests of our own hearts – that the day is still yet to come when we too will experience 'Heaven's healing'.
--------------------
I Can Only Imagine What It Will Be Like,
When I Walk by Your Side.
I Can Only Imagine What My Eyes Would See,
When Your Face Is Before Me. I Can Only Imagine,
I Can Only Imagine.
Surrounded By Your Glory What Will My Heart Feel?
Will I Dance for You Jesus, Or in Awe Of You Be Still?
Will I Stand in Your Presence, Or to My Knees, Will I Fall?
Will I Sing Hallelujah?
Will I Be Able to Speak At All?
I Can Only Imagine.
I Can Only Imagine.
Bart Millard of Mercy Me
PRAYER
Lord, I ask you would grow a desire in me for heaven. Help me not be satisfied with the things of this world, but long for closeness with you and the perfection of eternity in your presence. Teach me to live my life here with purpose and patience, so that I will meet you one day in peace. Comfort my heart when it aches in memory of those I have lost, and remind me that I will see them again, in a place of perfect peace. I pray this in Jesus' Name. Amen.
Published on Jan 29 @ 12:11 AM EDT
9 comments
Loretta Shelton
Pastor Harris. This devotion ministered to me in so many ways. The loss of both my parents and transitioning of a very close friend. Yes one day we all will be healed in heaven. This earthly vessel is only temporary and our eternal hope rests with Him.
Posted on Sun, Jan 29, 2023 @ 12:52 AM CST
Tapika Howard
Oh my how this resonates with the loss of my father, my mother- in- love, my grandmother and my grandfather. But more specifically with my mother- in- love who was a woman of virtue and meant the heavens to me. She was my mother, she poured love into me like she birthed me out of her own womb. The first day she flat-lined in the hospital in 1995, I was with my father- in- love and we prayed earnestly and God brought her back to life. But the days thereafter, we would be in her room praying the prayer of faith and although she was hooked up to a breathing tube and all else, she could hear us praying but would aggressively shake her head from left to right , as if she was saying "No" don't pray for me. We were praying and fasting as a family believing God to heal her but it wasn't until she passed away that we all realized that she had already made up her mind that her life in this realm was complete. Thus, her shaking her head "NO" While we prayed, was a demonstration of her telling us her time to be with the Father had come. Derek and all of our family would ask , "God why didn't you heal her?" And the response was just the same Pastor. God would say, "I did"!???????? Thank you Pastor for always reminding us of the will of the Father, even in times when we want our prayers to birth the results we want. I'm dealing with my bonus dad and a diagnosis the doctor called amyloidosis, which is a heart disease that causes a protein to fill your heart and weaken it. His name is Richard Gilbert and his heart is operating at 15%. They've given him meds to assist in ensuring the amyloid protein dish continue to damage his heart but there's nothing else they can do. He doesn't believe God can heal him Pastor. As a matter of fact, he keeps telling my mother to just let him die??????. I'm still standing in faith believing God to heal his heart in every way that he would KNOW God. We've shared the gospel with him, prayed with him and continue daily to pray with him. Honestly, I can only now lean on God in faith for HIS RESPONSE and trust that as we have laid hands on the sick, Richard Gilbert will recover. BUT IF HE DON'T - HE'S STILL GOD!!!!!!!??????????
Posted on Sun, Jan 29, 2023 @ 2:30 AM CST
DEBORAH HIGHTOWER
WOW, WOW,  WOW!!!  Amazed, Just Speechless, at this Beautiful Expression of Heaven's Healing.  And is I think of my Mom - Naomi '21 and Dad '22 about 2yrs apart - I smiled as I saw it this way, focusing on the beauty of their life. And Yes, Sir I am Comforted. Thank You Pastor Harris , for sharing your deepest thoughts and expressing your heart on even your own Fathers Passing.  True Healing. 
PASTOR Harris, this Fast has been Quite a Journey! Including Learning, Growing, WRECK You Music Playlist Spontaneous 7am Worship OMGosh EXPERIENCES and God-Encounters ALL at Same Time!  Thank you for your Raw, Real, Rich, Relevant, Rhema Revelations! Which have Restored, Renewed AND Reminded Me of What my Eyes- Attention Focus Priority should daily be on.  As You so wonderfully Put it, "Win the Morning, You Win the Dayyyy!"  Thank You Sir, Love You & 1st Lady Monica and every writer & those responding in the Chat Space.  WOW, Only by Gods Amazing Design! 
Posted on Sun, Jan 29, 2023 @ 2:43 AM CST
Charlotte
Thank you so much for this confirmation Pastor Harris! I too lost a lifelong friend of more than 50 yrs a few wks ago. Though my heart aches for her family- I know she has been completely healed. When I visited her a wk before her passing, I saw her tossing on that bed of pain. She requested her pain meds & asked that I rub it on her hip. I was appalled when I pulled back the covers. She was maybe 70 lbs. I knew it would not be long without God's intervention. She then asked me to help write her obituary & told me I knew what to say. Of course this wasn't the conversation I wanted to have. Before leaving I touched her forehead & prayed for healing in the name of the Father, Son & Holy Spirit. As I recited 'Go Down Death' by James Weldon Johnson at her funeral - I became emotional, because I knew that she had been completely healed in God's way and was no longer 'tossing on that bed of pain.' God is true to His Name- He is a HEALER! I can only imagine- Thank you! God's continued Blessings to you & your precious family always!
Posted on Sun, Jan 29, 2023 @ 7:26 AM CST
Coretta Youmans
Pastor Marlin D. Harris. , Thank you for today's devotion. I now understand why my brother, Donald Ray Youmans, Sr. passed on 1/16/2023. This brings me comfort and understanding and I will share this devotion with the Youmans family. This devotion will be a keeper for me.


Posted on Sun, Jan 29, 2023 @ 7:28 AM CST
Nikki S.
The one year anniversary of my grandmothers passing is approaching and she was deep on my mind last night, I even made a post on FB. Thank you for the comforting words in this message, it was needed and right on time.
Posted on Sun, Jan 29, 2023 @ 7:50 AM CST
This is a great reminder. The closest death I ever had to deal with was my great grandmother and I tried to keep this in mind (not saying the sadness wasn't there) which was helpful for me. Now that I'm married and have children and my parents are grandparents this is a little more significant to and for me to keep in mind as I will inevitably have to deal with this again.
Posted on Sun, Jan 29, 2023 @ 9:00 AM CST
Gloria M.
My mother died of lung cancer in March of 1990, at the age of 57. On the day that I received that dreadful calI that my mother was in the hospital was the day that I turned 28. I often wondered why God would take my mother from me at such a young age, but after reading this message today, it brought new meaning to me.
I sat by my mother's side while she was in a coma and her lungs were filling up with fluid as she was slowly dying. I knew she could hear me when I called out to her, but she would turn her head as if to say she didn't want me to see her that way. We called the pastor and he came to pray with us and he sung her favorite song, "His Eye Is On The Sparrow". When my mother took her last breath, I called out to her and she started breathing again and the pastor told me to let her go, and I did.
I was angry for a long time after my mother passed, but I got through losing her with God's help. Now I know she's in a better place and there's no more suffering.
This is my first fast and it has been inspirational to me along with your daily prayers, devotionals, and encouraging words.
Thank you Pastor Harris for teaching God's word!
Posted on Sun, Jan 29, 2023 @ 9:51 PM CST
Post Comments