Gone Too Soon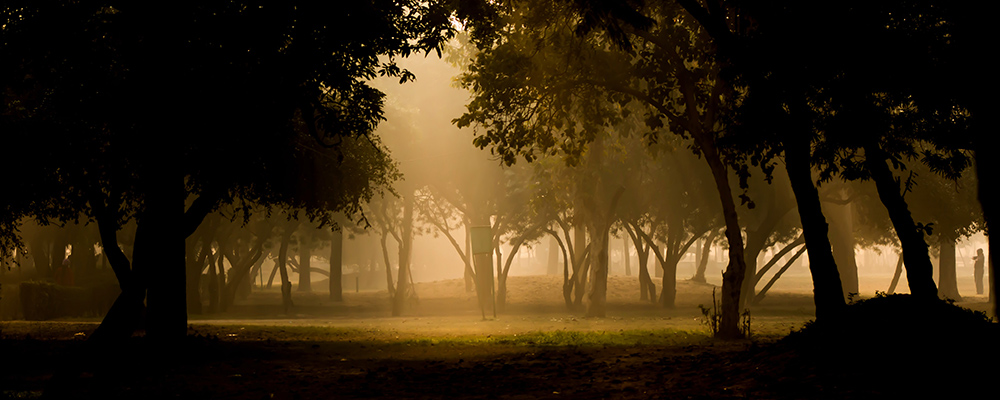 Jan 31 3:17 AM
Jan 31 3:17 AM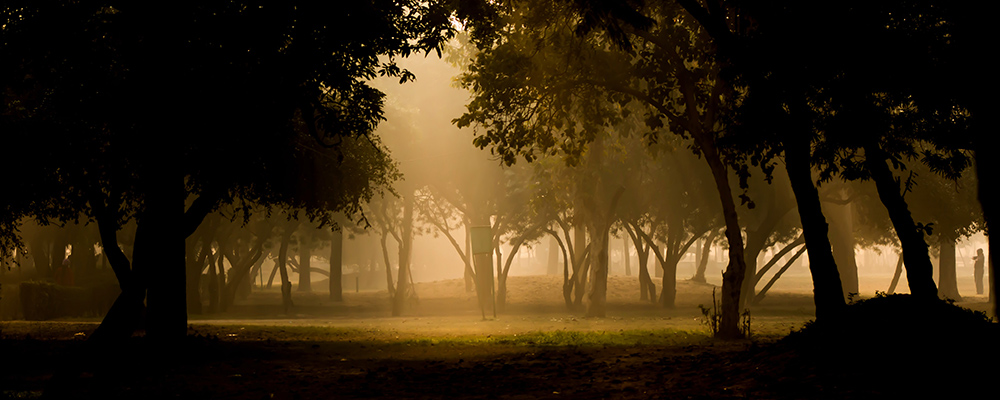 Day 1

Jan 01 12:32 AM
Jan 01 12:32 AM


Jan 01 12:32 AM
Before reading today's devotional, listen to "Goodness of God" from the Sacred Whispers Playlist.
Spiritual
ONLY SEEKERS FIND THE STAR
By Marlin D. Harris
"After Jesus was born in Bethlehem in Judea, during the time of King Herod, Magi from the east came to Jerusalem and asked, "Where is the one who has been born king of the Jews? We saw his star when it rose and have come to worship him."
MATTHEW 2:1-8 (NIV)
Even though Christmas is now past, we are still left to mine a deep vault of wisdom for hidden treasures still to be uncovered in the vast expanse of the Christmas story. We find that there are two miraculous experiences that took place at the birth of Christ. As Christ came to his own people, He was delivered to righteous parents, and ceremoniously dedicated to God by the priests in the temple; but he was simultaneously revealed to outsiders; those who were disconnected from the Jewish traditions of Israel and from the shared histories of the Jewish people. He was revealed to foreign kings from the East of Asia Minor and from lands east of the Mesopotamian Mountain range. These kings were likely from Northern Arabia and it is highly unlikely that they were Jews. Also, they were not particularly known followers of Yahweh, the God of the Jews. So why grace such an unlikely group of statesmen with an opportunity to worship the King of the Jews? It is understandable that a chorus of angels announces the birth of the savior to the Levitical shepherds watching over the flock that could have borne the sacrificial lamb. For them, the grand scene unfolds as heaven invaded earth in the form of a child laid in a manger. Angels visited fields nearby, and these shepherds ran to embrace the God-child from a distance.
But, for the Wise Men, it was much different. There were no angels. No verbal invitation. And certainly, no baby to prove God's promise before they embarked on their journey. The Magi's visit, their heaven on earth, happened under entirely different circumstances. Unlike many of the other characters in the text, these men had been seeking the King of the Jews for some time, studying his expected arrival, and preparing for his appearance in a place where they had never visited before. The vast difference is that while the shepherds were being sought, the Wise Men were becoming seekers.
It was through years and years of diligent study of scriptures that were foreign to their nation, that they had discovered the hope that a King was coming, and pursued Him of their own will and desire. These Gentile kings would travel over mountains and through deserts to see the King who would be King of all kings. Their holy encounter with the babe began as an intentional pursuit of a coming Divine King. Meeting the Savior was the fulfillment in their study of God's Word, His prophecies and promises, and their trust in God's divine leading.
Sometimes we want God's leading without first doing the persistent work of learning. We ask for a sign to appear, we plead with God for our own star to shine in the night. But we neglect the instruction that leads to it. God will guide, but often it is after we have poured over His Word in deep study and meditation. The star will appear, but not until we have spent the diligent time in prayer, and digging deep into the written Word to find what the Holy Spirit would say to us there about our circumstances. Answers do not always come to us like they did for the shepherds, or for the Jews, they often come to us as they did for the Wise Men; only after significant time in diligent study.
There have been many moments in my own life, when I've wanted God to lead the way without me having to think, or prepare, or plan. I've asked him to sweep in and solve my problems without there being any responsibility on my part at all. I've expected God to lead, but without my participation. And I learned the hard way, that God doesn't make our epiphanies that easy. God desires – and I might even say, demands – our willing and eager participation while we are on this journey through life.
Every time I've leaned into the Word to look for help, instead of throwing up my hands for a simple answer, God has always been faithful in pointing out exactly what I need as I searched the scriptures, or poured my heart out to Him in prayer. The answer to my longing and searching was already recorded in the Word of God thousands of years before my unique problem ever existed. I had just failed to look.
You might be in need of an answer from God. Your desperation may have caused you to look for answers in friends and family, or maybe in your work or your career. Many people search for their 'chorus of angels' in the bottom of a wine glass, or perhaps at the end of a shopping spree. However, in each case, they have come to realize that there are no answers in the shallow, temporary things of this life. No relationship can ever provide the kind of spiritual clarity that can only come from our loving and living Lord. Heaven meets earth whenever we are so blessed to find the answers that we seek. Like Wise Men who follow the star, we are all on a journey searching for our true answer, the King from Heaven.
The truth is, miraculous moments of heaven meeting earth do happen in holy births, angelic choruses, and brightly shining stars, but they also happen in the simple study of God's Word, and in the quiet moments of fervent prayer. These are also the 'stars' that lead us to the magnificent. These Wise Men had been encountering and experiencing God at work before they ever reached the manger. Their study and diligent time in the scriptures had revealed God to them long before they started their fateful journey. Because they were already prepared to encounter a King, they came armed with gifts to bow down before Him in worship.??
The gift of God's Word, our attention to it, and our willingness to follow are often our means of discovering the magnificently glorious plan of God. This discover, like that of the men from the east, is a preview of God's plan to rescue the true seeker and to bring the outsider in from the places where they may have wandered.
Prayer
God, often we want a sign, but we don't want the study. We often want the destination, but not the search. Quite frankly, we want the easy way, and the bright star to lead us. Forgive us for neglecting the hunger of the pursuit, the search for answers already given, and the willingness to follow the instructions already laid out. As people who are in the process of awakening, would you awaken the hunger in us to be students in search of You in every part of our lives? ?So that, when the sign appears, we will be ready to follow.? In Jesus' name, we pray. Amen.
Daily Spiritual Exercise
Looking back, has God ever led you with a divine sign? If so, how did you recognize it? Were there any circumstances of your life that prepared you to follow its leading? Or are you in a season of searching now? What is necessary for you to grow in desperate hunger for God's Word, to prepare you to follow? It may be, the sign you've been looking for has always been there in His Word.
Physical
CONQUERING OUR CRAVINGS
By Thea Dennard
(Additional Content Taken From Healthy Eating, God's Way, By Cathy Morenzie)
"But put on the Lord Jesus Christ, and make no provision for the flesh, to gratify its desires."
Romans 13:14
We all love food! We like food that tastes good! I like sugar, fried foods, bread, pastries, and cakes too. But I also like vegetables, fruit, lean meats, whole grains, and many other healthy options too. One of the greatest challenges with embarking on and sticking to a healthy eating lifestyle is changing our thoughts surrounding food. It's important to know and believe that healthy options are tasty too.
Create a list of all the unhealthy food items you enjoy eating. Beside each item listed, write a healthy alternative that you can try to satisfy that craving.
Unhealthy Food You Love:
Fried pork chops
Strawberry ice cream
Healthy Alternative:
Air fried turkey chops
Zero-sugar Cool Whip, mixed in a blender with fresh strawberries, then placed in the freezer to harden
I understand the 'Healthy Alternatives' may not initially look as appealing as the 'Unhealthy Food Options'. And yes, change is sometimes uncomfortable. If we are totally honest with ourselves, change is usually always uncomfortable when we are moving outside of our comfort zone. Nevertheless, we must remember our goal and keep our eyes on our "why" while remembering that we are more than conquerors through him that loved us (Romans 8:37).
According to Michael Candelaria, in a 2016 Orlando Sentinel article, like those addicted to substances, there is an estimated 70 million people world-wide addicted to food.[1] If you think you might struggle with a food addiction, you might think about taking the short quiz that can be found at www.foodaddicts.org/am-i-a-food-addict. Those who are controlled by their appetites will eat despite the negative consequences of weight gain or even a negative doctor's report.
There are also certain combinations of foods that are specifically created to make us crave them, even when we're not hungry! For this, we can thank Howard Moskowitz, an American market researcher known for creating addictive flavor combinations that keep us overeating our favorite snack foods. He determined the exact combination of fat, sugar, and salt to excite our taste buds and override the brain's natural 'stop' signals. Ever notice that some of the most addictive foods are laden with high amounts of sugar, fat, and salt? He called this the 'bliss point', which is why we keep coming back for more even though our bodies are telling us to stop—sometimes even to the point of feeling literally sick!
As Paul writes to the Christians in Rome, he urges them (and, by extension, us) to avoid those situations that will open the door to lead us to give in to our flesh. We control our appetites, they do not control us. Let that be our gauge to tell whether we are walking in the Spirit or the flesh.[2]
When we are tempted to revert to our old, unhealthy habits remember that "No temptation has overtaken you that is not common to man. God is faithful, and he will not let you be tempted beyond your ability but with the temptation, he will also provide the way of escape, that you may be able to endure it." (1 Corinthians 10:13). Look at your right column of foods from the exercise above to help you find your escape. Now say a prayer asking for the desire and strength to make the change for a healthier version of your best self. Encourage yourself and remind yourself that "You've got this!" and of Philippians 4:13.
[1] https://www.orlandosentinel.com/health/os-food-addiction-numbers-rising-20160902-story.html
[2] Morenzie, Cathy. Healthy Eating, God's Way: Weight Loss Devotional and Challenge (Healthy by Design). Guiding Light Publishing. Kindle Edition.
Practical Step
Complete the food addicts questionnaire found at: www.foodaddicts.org/am-i-a-food-addict, and follow the post-assessment instructions.[1] If you've determined that you are NOT a food addict, then GREAT! Simply, make a list foods that trigger your automatic reflex to keep eating them (like potato chips, French fries, starburst candy, etc.) and then decide to go without even tasting those foods this month (or at least this week…smile).
Remember the wonderful hymn that speaks wisdom today that is just as fresh as it was 100 years ago when it was first penned – "Yield not to temptation, for yielding is sin. Each victory will help us some other to win. Fight faithfully onward, dark passions subdue. Look ever to Jesus, He will carry you through." In your battle against the tyranny of food, look to our Savior for the victory He promised us in every area of our life.
Reflect On These Questions:
What happens to us spiritually as we give in to our flesh?
What situations trigger you to overeat? What are some things you can do to avoid overeating when those triggers arise?
When was the last time you lost control after consuming a trigger food? What were the effects?
Like putting on a coat each day, how can you practically 'put on' the Lord Jesus Christ? (Romans 13:14)
Prayer
"Lord, I thank You that through Your strength, I walk in the Spirit. It is the only way that I will not give in to my cravings and desires. Sometimes I feel like a spoiled brat—I want what I want, when I want it, even though
[1] Ibid.
---
ADDITIONAL RESOURCES
Published on Jan 01 @ 12:32 AM EDT