Community Center
New Life Community Center is the outreach arm and program base of New Life Community Ministries, Inc., a faith-based, non-profit, 501c-3 community development corporation. The mission of New Life Community Center is to empower, uplift, and impact the community in every walk of life by providing community enrichment and outreach programs, youth and adult education initiatives, and community activities for residents who live in the Atlanta metropolitan area.
New Life Community Center is governed by a Board of Directors and receives advice and input on programs and operations from a volunteer Advisory Council made up of business and community leaders.
NLCC offers programs and services designed to provide the community and New Life Church members assistance in 5 major areas of life : Education, Employment, Health, Outreach and Homelessness Prevention.
Education: P.A.T.H. - GED Program
THE PROGRAM
This program has 4 major components geared toward preparing a person for educational achievement and long-term success. The 4 components are:
G.E.D. Prep – High School Equivalency Exam Preparation
Compass Test Prep – College Placement Exam Preparation
ASVAB Prep- Military Placement Exam Preparation
Employment Prep – Preparation for entering the workforce
THE PROCESS
GED Preparation Program:
The G.E.D. (General Educational Development) Prep Program prepares motivated students to pass the five-part GED exam which includes language arts, reading & written skills, science, social studies and mathematics. Our intensive first-class training provides students with practice material, tutorage and basic learning instruction for obtaining their GED while encouraging them to discover exciting paths of unlimited possibility through degree exploration, technical career guidance, armed forces and employment selection.
Compass Test Prep:
If an advanced educational degree is the goal, training for the Compass Test is provided. Mentors are assigned to help personalize and identify every aspect of degree and college interest, including orientation and matriculation. If a concentrated technical course of action is preferred, mentors will work side-by-side with participants to streamline this process by navigating technological fields, enrollment avenues and research area(s) of personal fulfillment.
ASVAB Prep:
ASVAB ( Armed Services Vocational Aptitude Battery) testing Prep is for men and women who desire a career in Armed Forces. Each participant is aided by program mentors that assist in helping them to decide between active duty and reserve service, branch division, and prepare for ASVAB testing.
Employment Prep:
This program, in conjunction with the educational prep programs, assists individuals who have a desire to secure employment or enhance their employment options. Job skill training is provided to support the development of marketable skills to achieve personal and professional goals and ultimately to obtain and sustain a career.
THE GOALS:
New Life's GED-PATH Program seeks to improve the lives of Teen and Adult Learners and their families by helping them acquire the skills necessary to achieve their goal of obtaining the GED credential. The goals also strive to improve employment opportunities, opportunities for post-secondary education or military service, thereby contributing to the enhancement of the individual and our community as a whole.
Employment: Project New Life - Empolyment Readiness & Career Development
THE PROGRAM
Project New Life's Employment Readiness and Career Development Program equips participants with the practical and professional skills needed to obtain and maintain employment. This program has 5 major components:
Resume Preparation
Dress for Success Essentials
Interview Skill Development
Job Search Aid
Job Retention Support
The Process
General:
Project New Life's Employment Readiness and Career Development Program is a rewarding and resourceful initiative designed to equip participants with practical job search and job retention skills. Each participant is assigned a case manager who strategically assesses and develops an individual service plan tailored to individual needs. If a sincere desire exists to obtain employment, this program is a stepping stone, providing the assistance and tools necessary for obtaining and sustaining employment.
Resume Preparation:
Each participant will be assisted with resume preparation detailing their work experience and credentials. The resume will be the main tool used to introduce the job seeker to the potential employer(s).
Dress for Success Essentials:
Along with consultation and instruction in proper grooming and attire to obtain employment, Project New Life participants have access to professional attire, shoes, hair grooming and personal care items through the following New Life Programs/Ministries :
New Life's Garments of Grace Clothing Closet
New Life Praise Salon (Hair Salon)
New Life Praise Barbershop
Interview Skill Development:
Participants learn important tips on developing good listening habits, using appropriate language, answering questions completely, asking intelligent questions, and effectively closing an interview. They will also be assisted with proper non-verbal communication skills like making eye contact and connecting with a firm hand shake. Participants will be equipped with the necessary skills to interview successfully with potential employers.
Job Search Aid:
Participants in the Project New Life Program will be taught how to navigate online search resources including job search sites, job search engines, networking sites, online job search tools, and tips to ensure that employers can find and identify them as viable job applicants.
Job Retention Support:
Participants will be given tools for job retention. They will understand the importance of working hard, being on time, being a team player, being flexible, being positive, dealing with conflicts, following instructions, and maintaining professional ethics.
THE GOAL
Project New Life: Employment and Career Development Program is a comprehensive career development catalyst devoted to making a difference in the community-at-large by providing a wealth of opportunity, self-esteem and hope to those seeking betterment of life.
Health: New Life Health & Wellness Program
THE PROGRAM
New Life's Health and Wellness Program is a health consciousness corridor to promoting positive changes within mind, body and spirit.
This program has 4 major components :
Overcomers Substance Abuse Program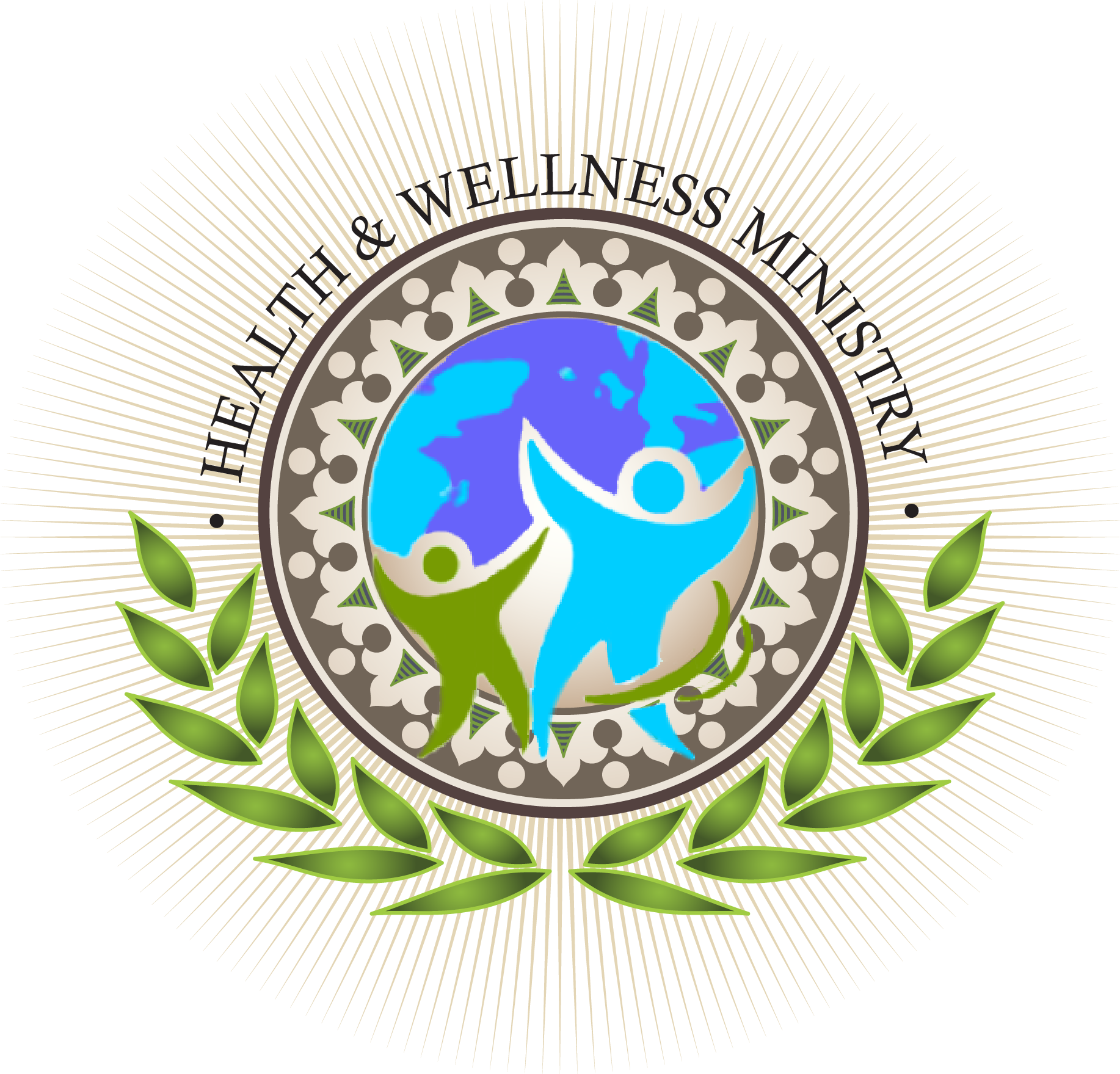 Referral Program
Health Fair(s)
Healthy Lifestyle Activities
THE PROCESS
Overcomers Addictive Behaviors Program:
Our Substance Abuse Program is structured to equip, encourage, and support persons struggling in their pursuit to overcome addictive patterns. We have experienced much success by implementing a methodical seven-step program supported by faith principles to aid in breaking the stronghold of addiction and lead overcomers to New Life.
Health and Wellness Referral Program:
Through our Health and Wellness Referral Program qualifying individuals can receive through a variety of health care partners: mental, vision, and dental referrals. Some additional services provided by our vision and dental health partners include: eye glasses and dental cleanings, fillings, extractions, tooth replacement and dentures. Recipients privileged to receive these services will improve their mental and physical health, oral hygiene, and self esteem.
Health & Wellness Expo:
We host periodic Health Expos each year. Participants receive a wide range of significant screenings ALL free of charge including: HIV/Aids, blood pressure, dental, vision, breast cancer, diabetes, hearing exams, and cholesterol tests. Our relationship with health care professionals supply services to those who otherwise could not afford it. We also provide educational information to instruct participants to better care for themselves and engage in healthy lifestyles.
Healthy Lifestyle Activities:
Throughout the year we offer a variety of Health and Wellness initiatives that include education on hypertension, breast cancer awareness, fitness classes, healthy eating weight loss challenges and more. We do this to assist our members and community to live a healthier lifestyle.
THE GOAL:
Our goal is to assist our members and the community to live healthier lifestyles by providing programs, services, classes, and workshops – all purposed to steer individuals toward fit lifestyles. All who participate are introduced to wellness lessons and given tools to become physically, spiritually, and emotionally healthier thus enhancing their overall quality of life.
Outreach: Emergency Outreach & Crisis Intervention Program
THE PROGRAM
His Love Extended Outreach and Crisis Intervention Program seeks to address urgent needs of the homeless individuals and persons at risk of homelessness by extending supportive services to establish productive lives. This program has 5 major components:
Hot Meals and Food Pantry
Garments of Grace Clothing Closet
Praise Salon and Praise Barbershop
Transportation Services
Emergency Outreach & Crisis Prevention Service
Emergency Shelter Referral Program
THE PROCESS
Hot Meals and Food Pantry:
Each week food boxes, hot nutritious meals, and lunches are served to hundreds of individuals who reside in shelters, extended stay motels, apartments, low income housing and to those suffering financial lack. The Program also lends a helping hand to struggling families who are ineligible for food stamps and/or households receiving food stamps but have depleted tangible reserves.
Garments of Grace Clothing Closet:
The Garments of Grace Clothing Closet is open to families who have been evicted, experienced a fire, job loss, economic hardship or some other unfortunate circumstance. Personal care items are also available as well as a full selection of gently worn professional and casual clothes and shoes – all neatly displayed, organized and ready to wear. Clothing is offered at NO CHARGE.
Praise Salon and Praise Barbershop:
Personal grooming assistance is available to men, women and children experiencing financial hardship. Barbers and salon specialists are on-site to wash, cut and style hair. These services are offered at no cost and are available to promote personal and professional growth and self-esteem in those that are homeless or experiencing extreme financial hardships.
Transportation Services:
Transportation Services provides safe transport to New Life Community Center, for men, women and children residing in shelters who require the services and/or programs offered through the Emergency Outreach Program.
Emergency Outreach Referral Service:
Referral services are available to qualifying participants who receive assistance through the His Love Extended program. Among some of New Life's leading referrals dispersed are: identification, legal, food stamps, medical and case management services. This extension of the program helps residents of our community with eligibility assistance and brings awareness to mainstream benefits.
THE GOAL
This program seeks to address the immediate needs of the homeless person(s), and /or those at risk of homelessness with supportive services to combat/resolve crisis situations.
Homeless Prevention, Rapid Rehousing, & Emergency Shelter Referral Program
THE PROGRAM
Homelessness Prevention, Rapid Re-housing, and Emergency Shelter Referral Program is a life-transforming outreach designed to decrease the incidences of homelessness, improve the quality of services provided to the homeless, and effect systematic change that will alleviate the root causes of homelessness.
Counseling and Case Management
Rent, Mortgage, Utility or Referral Assistance
Housing Search Assistance
Furniture Bank and Utility Referral Assistance
THE PROCESS
Counseling and Case Management:
Each person is assigned a case manager. The case manager is responsible for client assessment, and individual service plan development. The case manager works with the client to develop a strategy for securing emergency shelter and/or safe and affordable housing. The case manager works with the client to complete the application process for utility, rent or mortgage assistance.
Housing Support and Stability Assessment:
The objective of the Housing Stability Assessment is to document individual needs and to establish a plan for moving forward. Participants will work on budget development, creating a savings plan, identifying barriers to housing stability, or work on steps to reaching emergency/transitional housing goals and/or permanent housing goals.
Housing Search Assistance:
Participants will be actively involved in the housing search process. The case manager will be responsible for counseling the client on affordable housing options. The case manager will also assist the participant in identifying housing choices and connect the individual to appropriate referrals.
Furniture Bank:
Qualifying participants may be eligible to receive furniture, rental and/or utility assistance through referral partners.
Furniture Bank of Metro Atlanta – requires participants to meet the following requirements Domestic Violence, HIV/AIDs, Evicted (within 7 days), Fire (additional organizational requirements may be needed)
Rental /Utility Assistance – applicants must meet organizational requirements of applicable community partners
THE GOAL:
This program is designed to decrease the incidences of homelessness, improve the quality of service provided to the homeless, and effect systematic change that will alleviate the root causes of homelessness by giving financial support and budgeting tools.?