2023 Liberia Mission Trip Donations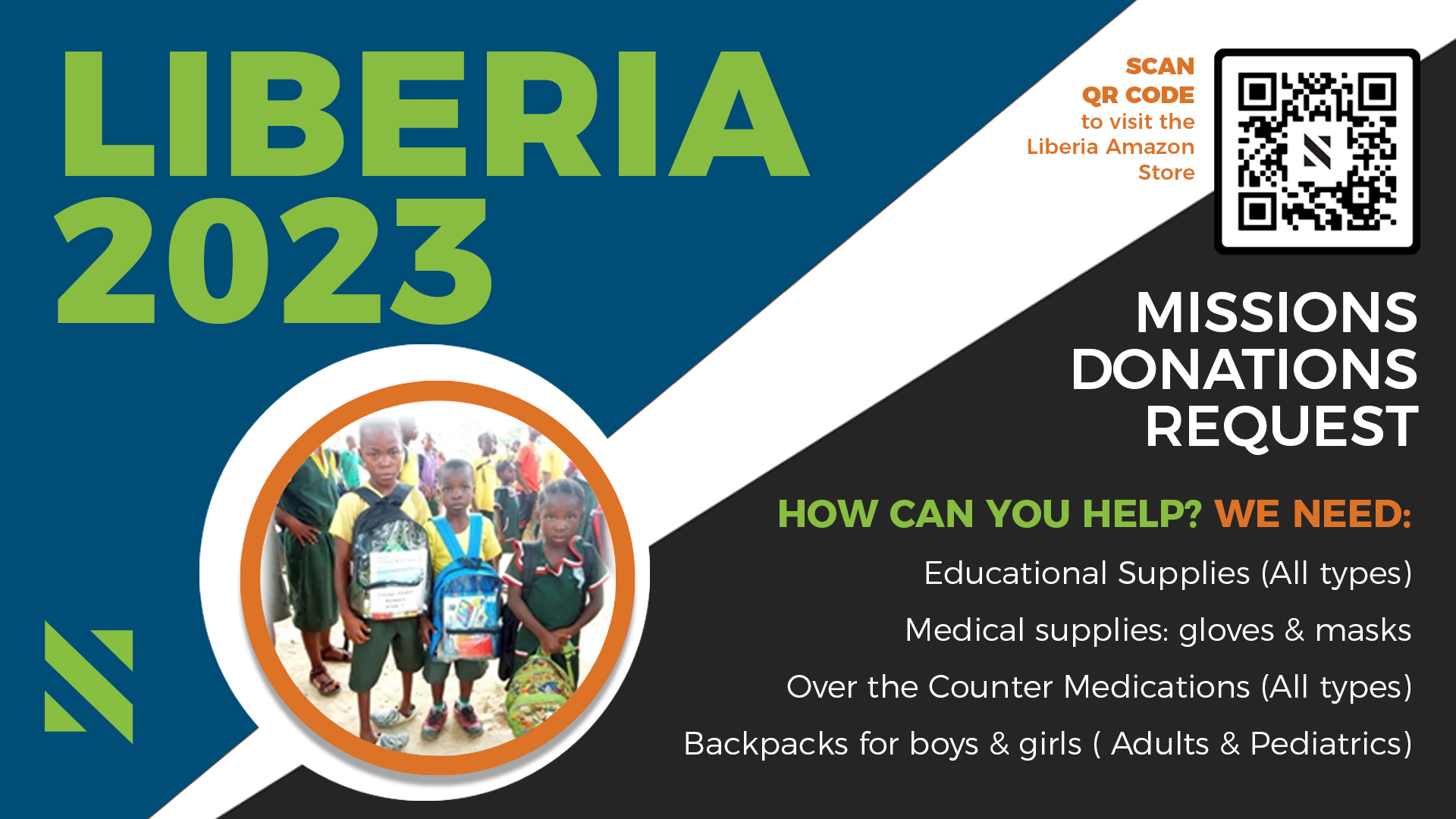 We are so excited about the opportunity to serve again in Liberia West Africa. We currently have 54 missionaries scheduled to travel with us in November 2023. We will be providing services related to Internal Medicine (adults and pediatrics), Women's Health & OB-GYN care, Dentistry, Optometry and a fully staffed pharmacy. We will also be providing a 3 day educational conference and training sessions for the local teachers and educators.
HOW CAN YOU HELP? We are asking for your support by donating medical supplies, educational supplies as well as backpacks for all students grades K-12.
There are 3 ways to give:
1. Donate through Push Pay by choosing the giving category "International Missions".
2. Bring your supply donations to the church office Monday- Friday between the hours of 9am- 5pm. For your convenience, items can be placed in the blue bins located by the front doors of the church administration building.
3. Purchase from our Amazon Store by scanning the QR code on the screen or go to the website and view under the What's Happening section to see a list of needed items.
Please give as the Lord leads you. We appreciate and we solicit your prayers as we prepare for this life-changing missions trip to Liberia West Africa.