The Ministry of Presence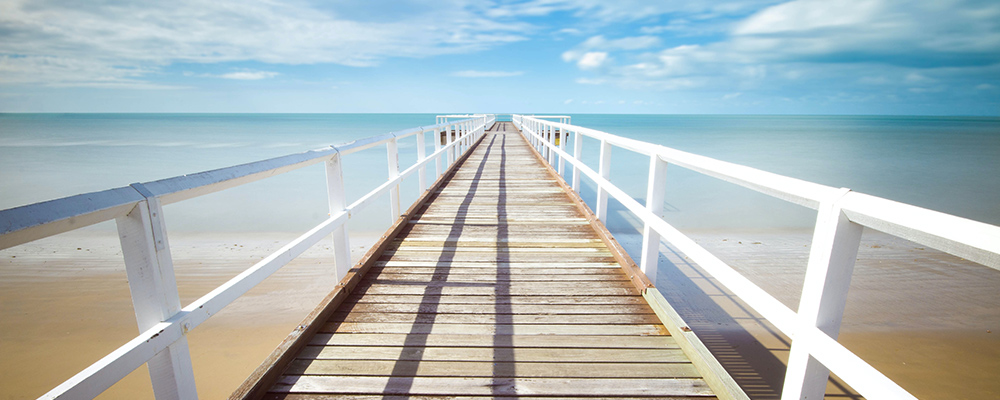 Jan 07 3:17 AM
Jan 07 3:17 AM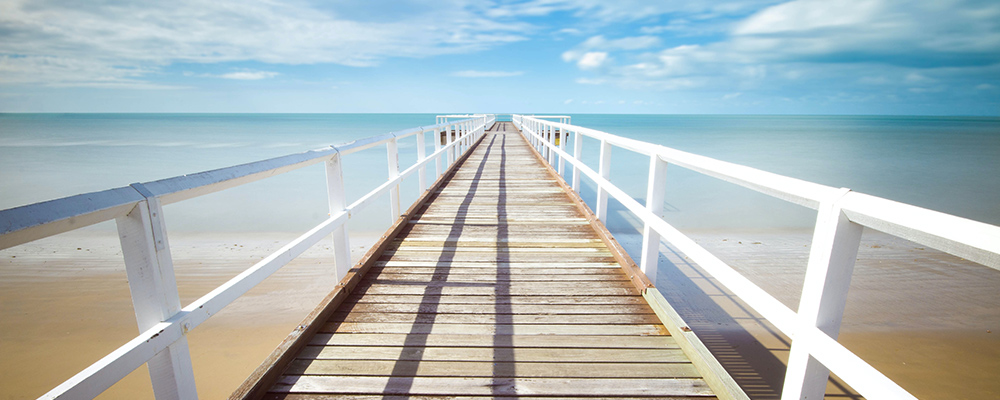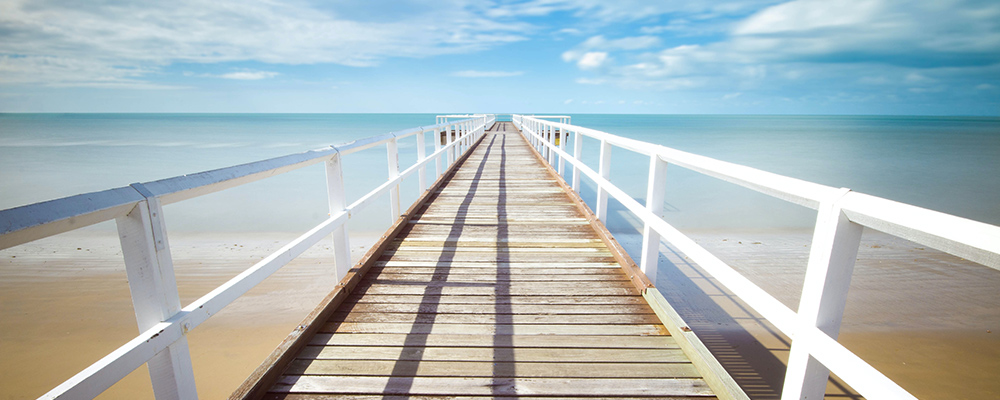 Jan 07 3:17 AM
Now when He rose early on the first day of the week, He appeared first to Mary Magdalene, out of whom He had cast seven demons. She went and told those who had been with Him, as they mourned and wept.
Mark 16:9-10
The Gospels reveal that Mary Magdalene or Mary of Magdala continually shows up in the life of Jesus. Luke 8:2 tells us that she was present when he went through every city and village preaching and bringing the glad tidings of the kingdom of God and that she also provided for Him of her substance. Matthew 27:56 tells us that she was there at the crucifixion to witness the inhumane way in which he took his last breath. Verse 61 of that chapter reveals that she was present when Joseph of Arimathea gently wrapped him in clean linen cloths and placed him in his new tomb. We learn from John 20 that early on the first day of the week, while it was still dark, she went to the tomb, only to discover that indeed it is empty. While she is still there weeping and wondering where he could be, he chooses to appear to her first. In Mark 16:9 we see that she indeed was the first to run to tell the good news that He was risen!
What sticks out to me the most in looking closely at what is known about this female disciple, is that she consistently showed up to fulfill her ministry, even though she came from a troubled past. In fact, the Bible states in Luke 8:2 that Jesus had delivered her from not one, but seven demons. All throughout the gospels we see the myriad of ways that demon possession affected the lives of people, causing tremendous suffering through sickness, disease, mental illness, and evil or strange behavior. Now we don't know what way her demonic possession manifested itself in her life, but due to the sheer number of demons, I am certain that it could not have been good! It is no wonder, the gospel writers repetitively remind us who she used to be.
Actually, I'm amazed at how she did not allow her past experiences to prevent her from being present to minister to her Savior. Even after His crucifixion and resurrection, she was the very first one present to proclaim the Good News! I am often tempted to allow the issues from my past, or my personality flaws, to prevent me from being present and available to minister to others. Sometimes I feel like the remnants of what God has delivered me from, still tries to define me. Maybe you have this struggle as well. Mary Magdalene gives us a great pattern to follow, and the Apostle Paul sums it up perfectly in Phil 3:13-14 (ESV) "… But one thing I do: forgetting what lies behind and straining forward to what lies ahead, I press on toward the goal for the prize of the upward call of God in Christ Jesus."
Let's press on from our past, to be present for God to use us to minister in the lives of others!
Published on Jan 07 @ 3:17 AM EDT
9 comments
Yvette Nolan
Thank you for the wonderful Work and reminder that we are not defined by our path. I personally know someone who is still allowing their past to interfere in their live and work of ministry, but I continue to pray for them. God is able to heal.
Posted on Thu, Jan 7, 2021 @ 5:49 AM CST
Deborah Russell
There are some consequences of my life that cannot be erased or will never leave me, but God.
Posted on Thu, Jan 7, 2021 @ 7:36 AM CST
Contessa
Thank You Sister Botts- We must move forward and always remember who we are now and now who we used to be because our God has delivered us from our past life into this new and marvelous life, because of our faith and trust in Him. WE THANK YOU GOD AND YOUR PRAISE WILL CONTINUALLY BE IN MY MOUTH!!!!!
Posted on Thu, Jan 7, 2021 @ 7:39 AM CST
Natasha Cooper
This devotion resonated with me so much. One of my prayers this year is to be free from any residuals from my past; to receive a heart transplant and given the heart of Christ. To not allow the past to continue to hold me hostage and hinder me from being the woman of God I am called to be.
Posted on Thu, Jan 7, 2021 @ 7:42 AM CST
Elizabeth Clark
What wonderful insight! In these days of such uncertainty, you have reminded us of what we must do as follower's of Christ Jesus! Thank you!!! And be blessed Huge!
Posted on Thu, Jan 7, 2021 @ 7:58 AM CST
Thank you for the word today as we press on
Posted on Thu, Jan 7, 2021 @ 8:42 AM CST
Thank you for showing me the importance of not letting myvpast affect my desire to be in the presence of God daily.
Posted on Thu, Jan 7, 2021 @ 10:32 AM CST
Brenda Madison
Thank you for that devotion on Mary Magdalene. It allowed me to look at her life from a different angle. To not allow our past mistakes to hinder us from moving forward in what God has in store for us. I pray that God will continue to bless you as you share what He has placed on your heart.
Posted on Thu, Jan 7, 2021 @ 9:00 PM CST
Post Comments
Be Still

Jan 31 12:46 AM
Jan 31 12:46 AM


Jan 31 12:46 AM
Author: L.B. Cowman
"Be still and know that I am God: I will be exalted among the heathen, I will be exalted in the earth."
Psalm 46:10
When we have doubts or are facing difficulties, when others suggest courses of action that are conflicting, when caution dictates one approach but faith another, we should be still. We should quiet each intruding person, calm ourselves in the sacred stillness of God's presence, study His Word for guidance, and with true devotion focus our attention on Him.
We should lift our nature into the pure light radiating from His face, having an eagerness to know only what God our Lord will determine for us. Soon God will reveal, by His secret counsel, a distinct and unmistakable sense of His direction. It is unwise for a new believer to depend on this approach alone. He should wait for circumstances to also confirm what God is revealing. Yet Christians who have had many experiences in their walk with Him know the great value of the secret counsel of the Lord as a means of discerning His will.
Are you uncertain about which direction you should go? Take your question to God and receive guidance from either the light of His smile or the cloud of His refusal. You must get alone with Him, where the lights and the darkness of this world cannot interfere and where the opinions of others cannot reach you. You must also have the courage to wait in silent expectation, even when everyone around you is insisting on an immediate decision or action. If you will do these things, the will of God will become clear to you. And you will have a deeper concept of who He is, having more insight into His nature and His heart of love. All this will be your unsurpassed gift. It will be a heavenly experience, a precious eternal privilege, and the rich reward for the long hours of waiting. DAVID
Keep still! When trouble is brewing, keep still! When slander is getting on its legs, keep still! When your feelings are hurt, keep still till you recover from your excitement at any rate! Things look different through an unagitated eye. In a commotion once I wrote a letter and sent it and wished I had not. In my later years I had another commotion and wrote another long letter; my life had rubbed a little sense into me, and I kept that letter in my pocket until I could look it over without agitation, and without tears, and I was glad I did—less and less it seemed necessary to send it. I was not sure it would do any harm, but in my doubtfulness, I learned reticence, and eventually it was destroyed. Time works wonders!
Wait till you can speak calmly and then perhaps you will not need to speak. Silence is the most powerful thing conceivable, sometimes. It is strength in its grandeur; it is like a regiment ordered to stand still in the mad fury of battle. To plunge in were twice as easy. Nothing is lost by learning to keep still. HANNAH WHITALL SMITH
I do not believe we have even begun to understand the wonderful power there is in being still. We are in such a hurry, always doing, that we are in danger of not allowing God the opportunity to work. You may be sure that God will never say to us, "Stand still," "Sit still," or "Be still," unless He is going to do something. This is our problem regarding the Christian life: we want to do something to be Christians, instead of allowing Him to work in us. Think of how still you stand when your picture is being taken, as the photographer captures your likeness on film. God has one eternal purpose for us: that we should be "conformed to the image of his Son" (Romans 8:29 KJV). But in order for that to happen, we must stand still. We hear so much today about being active, but maybe we need to learn what it means to be quiet. Perhaps we simply need to learn to be still and watch God work out the details that challenged us so greatly and caused us so much distress. You will find that He works wonders if we can just still our hearts and sit before Him until He speaks.
PRAYER
Oh Lord, You know my heart better than I know it myself. You know my struggles and You hold each hope and fear in Your caring hands. Teach me, LORD, to be still and to know that You are God. I trust in You alone. In Jesus' Name I pray. Amen.
An excerpt from the book: "Streams in the Desert: Morning and Evening"
Published on Jan 31 @ 12:46 AM EDT
6 comments