There Are No Teeth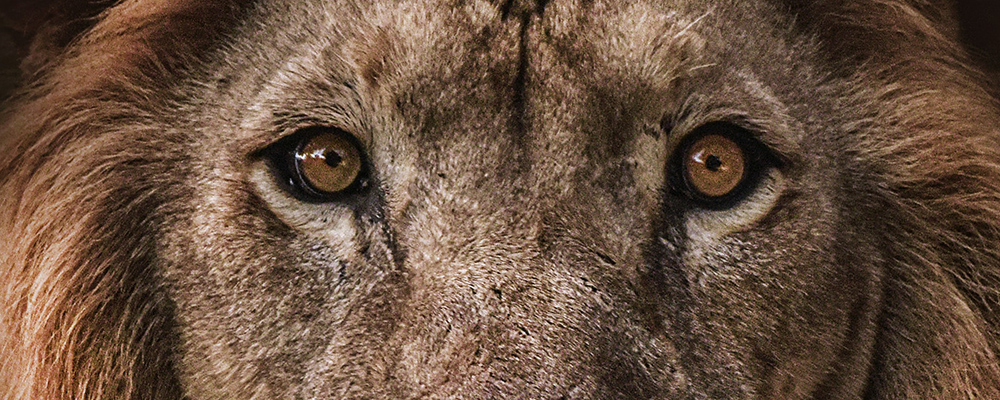 Jan 14 3:39 AM
Jan 14 3:39 AM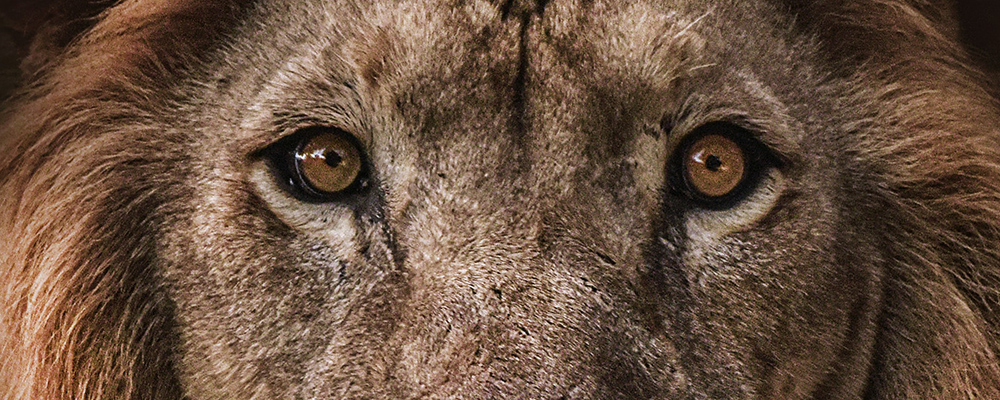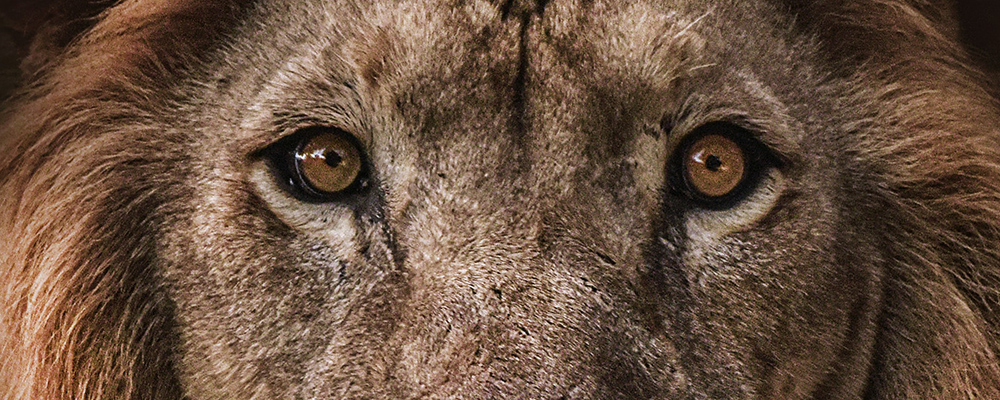 Jan 14 3:39 AM
For God has not given us a spirit of fear, but of power and of love and of a sound mind.
2 Timothy 1:7
One of my favorite stories comes from motivational speaker, Les Brown. He talked about living in a neighborhood, during his childhood years, when he had to pass a dog every day on his way to and from school. This dog would bark, growl, and chase after Les every time he saw him so that Les had to run to escape the dog's wrath.
One day, Les reports heading home from school and he was tired. He was in no mood to run from this mutt but, sure enough, as soon as the dog saw Les he came after him. Les was done with this game and when the dog got to him, he turned around, looked the dog straight in the eyes and yelled, "NO!" The dog stopped, looked at Les, and then opened his mouth. And what happened next? Les says, "The dog had no teeth! The only thing he could do was gum me to death!" Les used this story to teach a valuable lesson about fear. He said, "Fear often stands for "False Expectations Appearing Real."
I am surprised by the number of people who call themselves Christians but live in almost constant fear. They are afraid of people, afraid of what they might lose or what they might gain, afraid of commitment, or afraid of getting sick. None of this should be true for those of us who truly believe God's Word and have placed our faith in His Son, Jesus Christ.
And yet, fear must be one of the most common struggles for the disciple of Jesus Christ? How do we know this is true? Because God felt the need to continuously address this issue in His Word. In addition to the above verse from Paul's second letter to Timothy, look at the following verses:
"Fear not, for I am with you; Be not dismayed, for I am your God. I will strengthen you, Yes, I will help you, I will uphold you with My righteous right hand." (Isaiah 41:10).
"There is no fear in love; but perfect love casts out fear, because fear involves torment. But he who fears has not been made perfect in love." (1 John 4:18).
" Be strong and of good courage, do not fear nor be afraid of them; for the Lord your God, He is the One who goes with you. He will not leave you nor forsake you." (Deuteronomy 31:6).
These verses should at least help you to get rid of any sense of shame for being afraid – it happens to all of us! However, despite the fact that all of us struggle with fear, God still commands us regularly to not be afraid. As you can see from 2 Timothy 1:7, fear does not come from God – it is part of our sin condition. And like all sin, we can overcome fear by relying on our faith in Jesus Christ and the Holy Spirit within us, that spirit of "power and love and self-control."
So how do we overcome fear? The Lord has actually given us a way to handle fear in the Apostle Paul's letter to the Philippian church. He writes, "[Do] not be anxious about anything, but in everything by prayer and supplication with thanksgiving let your requests be made known to God" (Philippians 4:6, ESV). Let me ask you:
What is your first reaction when you are scared or feel anxious? Do you go to God first?
When you pray and ask Him for help, do you do it with thanksgiving?
Are you aware that the very next verse in Philippians comes with a promise? "And the peace of God, which surpasses all understanding, will guard your hearts and your minds in Christ Jesus" (Philippians 4:7, ESV).
Pray, my friend, with thanksgiving. Give God all of your fears for He will gladly take them from you so that you can receive His transcendent peace.
Published on Jan 14 @ 3:39 AM EDT
7 comments
Patty
Fear is a spirit that we fight daily: fear of saying the wrong thing, fear of hurting someone feelings, etc. Reading these scriptures bring "peace" into my daily life. What a great way to start the day!
Posted on Thu, Jan 14, 2021 @ 6:36 AM CST
Contessa
Thank You, Thank You!!! This was much needed and I Thank God for anointing you with this devotion to encourage us and remind us about FEAR.
Posted on Thu, Jan 14, 2021 @ 6:57 AM CST
Reginald Grimes
This devotional along with Pastor Harris's teaching and prayer on fear this morning was really on point for me. So many times I have given into fear and missed my blessings. I now have the tools, God's word and prayer, to overcome it!
Thank you
Posted on Thu, Jan 14, 2021 @ 7:35 AM CST
Carlos R. Barham
Today's Devotional was very inspiring. I appreciate you allowing GOD to use you. With GOD on my side we can conquer all things. I love you, Pastor Harris and New Life Family. KoKo and I miss the Physical Fellowship , but GOD is in control. Hallelujah!
Posted on Thu, Jan 14, 2021 @ 9:08 AM CST
this message was very helpfull i grew up afraid of everything didnt know how to control it when i got saved i ask god to help me to not always be afraid he did things got better but i still struggle form time to time
Posted on Fri, Jan 15, 2021 @ 3:57 AM CST
Post Comments
Be Still

Jan 31 12:46 AM
Jan 31 12:46 AM


Jan 31 12:46 AM
Author: L.B. Cowman
"Be still and know that I am God: I will be exalted among the heathen, I will be exalted in the earth."
Psalm 46:10
When we have doubts or are facing difficulties, when others suggest courses of action that are conflicting, when caution dictates one approach but faith another, we should be still. We should quiet each intruding person, calm ourselves in the sacred stillness of God's presence, study His Word for guidance, and with true devotion focus our attention on Him.
We should lift our nature into the pure light radiating from His face, having an eagerness to know only what God our Lord will determine for us. Soon God will reveal, by His secret counsel, a distinct and unmistakable sense of His direction. It is unwise for a new believer to depend on this approach alone. He should wait for circumstances to also confirm what God is revealing. Yet Christians who have had many experiences in their walk with Him know the great value of the secret counsel of the Lord as a means of discerning His will.
Are you uncertain about which direction you should go? Take your question to God and receive guidance from either the light of His smile or the cloud of His refusal. You must get alone with Him, where the lights and the darkness of this world cannot interfere and where the opinions of others cannot reach you. You must also have the courage to wait in silent expectation, even when everyone around you is insisting on an immediate decision or action. If you will do these things, the will of God will become clear to you. And you will have a deeper concept of who He is, having more insight into His nature and His heart of love. All this will be your unsurpassed gift. It will be a heavenly experience, a precious eternal privilege, and the rich reward for the long hours of waiting. DAVID
Keep still! When trouble is brewing, keep still! When slander is getting on its legs, keep still! When your feelings are hurt, keep still till you recover from your excitement at any rate! Things look different through an unagitated eye. In a commotion once I wrote a letter and sent it and wished I had not. In my later years I had another commotion and wrote another long letter; my life had rubbed a little sense into me, and I kept that letter in my pocket until I could look it over without agitation, and without tears, and I was glad I did—less and less it seemed necessary to send it. I was not sure it would do any harm, but in my doubtfulness, I learned reticence, and eventually it was destroyed. Time works wonders!
Wait till you can speak calmly and then perhaps you will not need to speak. Silence is the most powerful thing conceivable, sometimes. It is strength in its grandeur; it is like a regiment ordered to stand still in the mad fury of battle. To plunge in were twice as easy. Nothing is lost by learning to keep still. HANNAH WHITALL SMITH
I do not believe we have even begun to understand the wonderful power there is in being still. We are in such a hurry, always doing, that we are in danger of not allowing God the opportunity to work. You may be sure that God will never say to us, "Stand still," "Sit still," or "Be still," unless He is going to do something. This is our problem regarding the Christian life: we want to do something to be Christians, instead of allowing Him to work in us. Think of how still you stand when your picture is being taken, as the photographer captures your likeness on film. God has one eternal purpose for us: that we should be "conformed to the image of his Son" (Romans 8:29 KJV). But in order for that to happen, we must stand still. We hear so much today about being active, but maybe we need to learn what it means to be quiet. Perhaps we simply need to learn to be still and watch God work out the details that challenged us so greatly and caused us so much distress. You will find that He works wonders if we can just still our hearts and sit before Him until He speaks.
PRAYER
Oh Lord, You know my heart better than I know it myself. You know my struggles and You hold each hope and fear in Your caring hands. Teach me, LORD, to be still and to know that You are God. I trust in You alone. In Jesus' Name I pray. Amen.
An excerpt from the book: "Streams in the Desert: Morning and Evening"
Published on Jan 31 @ 12:46 AM EDT
6 comments