Gone Too Soon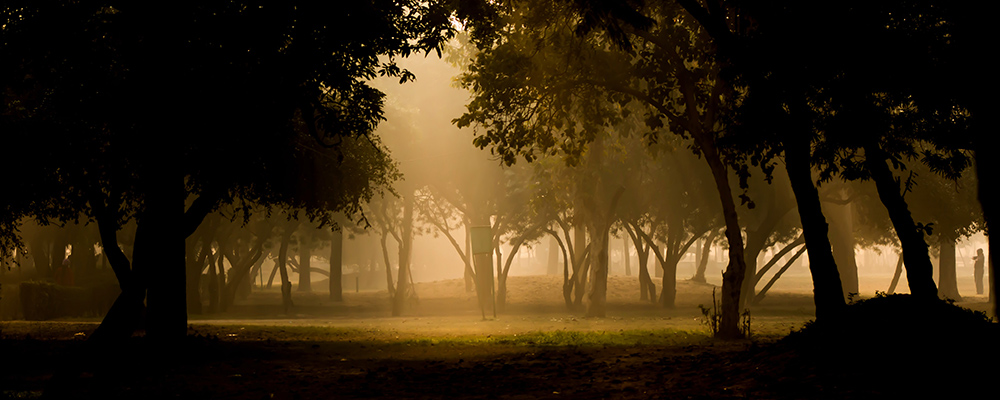 Jan 31 3:17 AM
Jan 31 3:17 AM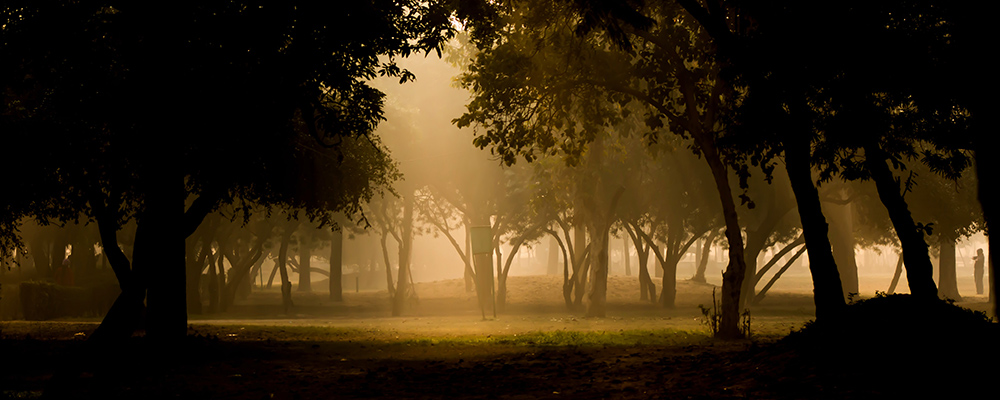 Day 11

Jan 11 12:49 AM
Jan 11 12:49 AM


Jan 11 12:49 AM
As you read today's devotional, play "HOW GREAT" from the Sacred Whispers Playlist.
Spiritual
PERFECT PEACE
By Terence Watts
"You will keep him in perfect peace, whose mind is stayed on You, because he trusts in You."
Isaiah 26:3
In the movie "Kung Fu Panda," there is a scene where the legendary Master Shifu is attempting to meditate and find inner peace. He is sitting down in a quiet place with candles lit and he begins chanting "inner peeeace...inner peeeeace." While he is doing this he keeps hearing a flapping sound. Finally, he loses his patience, and his attempt at finding peace, and he yells "WILL WHOEVER IS MAKING THAT FLAPPING SOUND QUIET DOWN!"
He then tries to return to meditating, but alas, the distraction has won.
This is how it can be for us in life. We seek inner peace through our own efforts and inevitably we get distracted by the multitude of flapping sounds life has to offer: issues concerning employment, sickness and loss of loved ones, a global pandemic, relationships, family, etc. All of these are the noises that crowd our minds and disturb our hearts. How do we find peace in the midst of all of this flapping!?
Fortunately, the Bible tells us how. The nation of Israel would soon go into exile under the powers of the Babylonian regime, and life would be difficult, to say the least.
They would be taken away from their homes, and villages and farms and would be led away as captives into a country that they had never seen before. Families would be separated and torn apart, children would be removed from their parents and many of their husbands and sons would be killed on the battlefield in a losing effort to defend their nation and homes. But God promised that He would bring them back to their land and restore them back to their country. However, that prophecy would not come to pass for several years and would not change their immediate circumstances. So how were they to find peace in the midst of exile with only a promise to get them through it? God, through the prophet Isaiah, said the way to do this was to trust fully and completely in Him.
Isaiah then gives a list of the abilities of God to let the people of Israel know that God will keep His promises. He says that "in the Lord Jehovah is everlasting strength" (Isaiah 26:3), and that God "brings down them that dwell on high" (Isaiah 26:5).
He also reminds this soon-to-be-exiled nation that God, who is the "most upright, weighs the path of the just" (Isaiah 26:7) and will bring righteous judgment to the earth. The words of the prophet were to be an assurance to the people, that though they would face the difficult tyranny of the exile, they would be vindicated by the Almighty God if they would not fail to trust in Him.
As it is written about Israel, so it is true with us today. When our minds are set and centered on God, He will respond by placing us and keeping us in His perfect peace. The scripture seems to be specific about the quality and nature of this peace. It is called a 'perfect' peace. This kind of peace is to be distinguished from the 'peace' that you may get from a nice relaxing walk, or from sitting in front of the fireplace curled up with a good book, or even from an afternoon at the spa. These are all peaceful, without a doubt, but they are not 'perfect' peace.
Perfect peace is an unwavering and undisturbed peace that is maintained by God's promises and our trust in His power.
This is the kind of peace that isn't distracted by the flapping noises, and deafening sounds of the world that whirls and spins around us. This peace cannot be found by searching for it within ourselves, or in some fruitless and empty pursuit. This peace is only found when we trust wholeheartedly and unreservedly in God. Life will disturb us. But when we trust in the One who has not only promised to work out our situation, but also has the proven ability to do it, we can have perfect peace. As long as our minds are stayed on God, His peace stays with us as well.
PRAYER
Heavenly Father, we humbly submit ourselves to You and in You, we place our trust. Your peace is our deepest need, and we trust only You to provide it. When the noises of life are screaming around us, we pray that You will silence them. May we hear Your voice gently whispering to our spirit and may we have the courage and the faith to lean upon Your every word. This we pray, in the Mighty Name of Our Savior, Amen.
DAILY SPIRITUAL EXERCISE
Write out several passages of scripture that promise, or speak about the peace of God on small sticky notes paper.
A few passages are:
Numbers 6:24-26, John 16:33, Isaiah 26:3, John 14:27, Philippians 4:6-7, etc.
Then post them somewhere in your home where you can see them every morning. Spend the first 15 minutes of your day reading and reciting those scriptures to yourself and claiming their truths in your life. This will help you place your mind on God and His promises, and then claim them for yourself.
Practical
PEACE OF MIND
By Melanie Reed
"Finally, brethren, whatsoever things are true, whatsoever things are honest, whatsoever things are just, whatsoever things are pure, whatsoever things are lovely, whatsoever things are of good report; if there be any virtue, and if there be any praise, think on these things."
Philippians 4:8
All too often in today's society, it seems that the world we live in is full of news or stories about some tragedy or calamity taking place, whether it is globally, locally, or even within our own homes and families. "Breaking News" stories are no longer the exception but have become the norm. Whether it's the nightly news reporting on local crime sprees, or the national news doling out the latest pandemic statistics that keep us awake at night; there will always be bad news to fill the headlines of our minds and frightening events that make the world feel just a little bit colder.
If we allow all the negativity that we see and hear about to invade and consume our thoughts, then it will be easy for any of us to fall into a sense of hopelessness, depression, sadness, confusion, madness, and even despair. These negative events can take a toll on our mental well-being consciously or even subconsciously, and that is why we cannot deny or ignore the importance of taking care of our mental health.
I certainly do not believe that the Bible supports the idea of ignoring the events around us, or placing our hands over our ears and pretending not to hear. But rather, not to let it be the loudest thing that we hear, and certainly not the predominant thing that we focus on. We are to form a regular habit of seeking to find the good in the cacophony of bad news that we are constantly bombarded with. And then to intentionally choose to limit the negative input, so that it doesn't have a damaging effect on our minds.
There is a time to tune in to the news around us, and there's definitely a time to 'tune it out'. When you find that it is disturbing your peace, tune it out. When you see that it is affecting your mood, tune it out. When you determine that it is distancing you in relationships, tune it out. And certainly, when you notice that it is negatively impacting your relationship with God, tune it out, and tune it out with urgency! Your peace of mind is important for managing your heart and keeping you sane in an insane world.
Here are some suggestions that may help us to reset our minds so that we can gain and maintain a sense of peace.
Activity: Resetting the mind
Daily
Thank God for something as soon as you wake up in the morning.
Pray, worship, and read God's word early every morning.
Remind yourself that God will keep you in perfect peace if you keep your mind stayed on Him.
Surround yourself with positive people, and limit negativity's access to your life.
Limit the amount of news you watch, read, listen to, and especially the time you spend on social media.
Take a minimum of 20 minutes in the evening to sit back and relax from the day
Pray, worship, and read God's word before going to bed
Weekly
Do a weekly mental check-in with yourself and identify any areas that you struggled in and seek God's guidance along with Godly counsel or professional counseling on how to improve or cope in those areas.
Practice a new hobby or participate in an activity that you enjoy.
Periodically
Plan a solo retreat/getaway a couple of times a year or a trip with a friend or family member (preferably with someone who will not disrupt your peace)
Incorporating some of these practices on a regular basis will help us to redirect the storms raging in our minds and we will be able to say to the storms raging around us, the same words that Jesus said in Mark 4:39 when He calmed the sea, "Peace, Be Still." So let us set our minds on the things that Paul listed in Philippians 4:8. Only then can reap benefits like more joy in our lives, better relationships with others, a spirit of kindness and gratitude, successful living according to God's Word, more positive thinking, and finally, peace of mind.
PRAYER
Dear Lord, help me to find the quiet in the midst of all of the chaos. I ask You to walk with me on this path of life that You have chosen for me, and when negative influences would crowd out my mind, grant me the blessed assurance of Your peace. The peace that surpasses all understanding. I will not fear the daily threats that this world presents. You are the Master of my sea, and You will speak peace to the raging storm. In Your Name, I pray. Amen.
---
ADDITIONAL RESOURCES
Published on Jan 11 @ 12:49 AM EDT