Gone Too Soon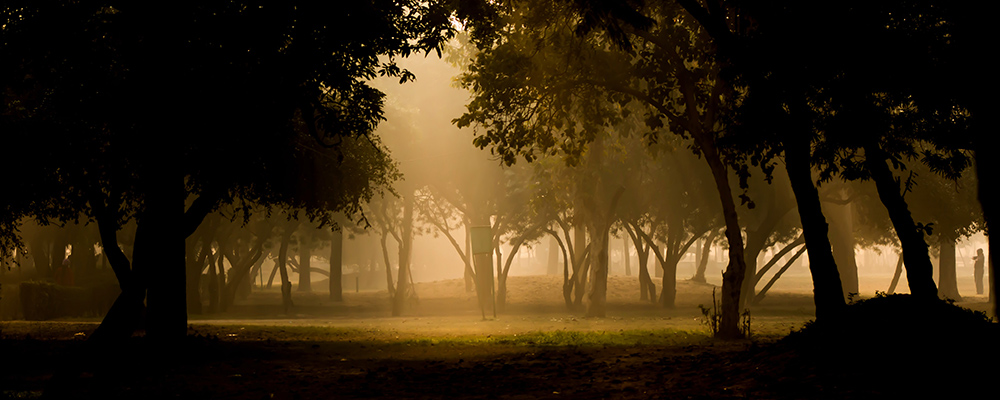 Jan 31 3:17 AM
Jan 31 3:17 AM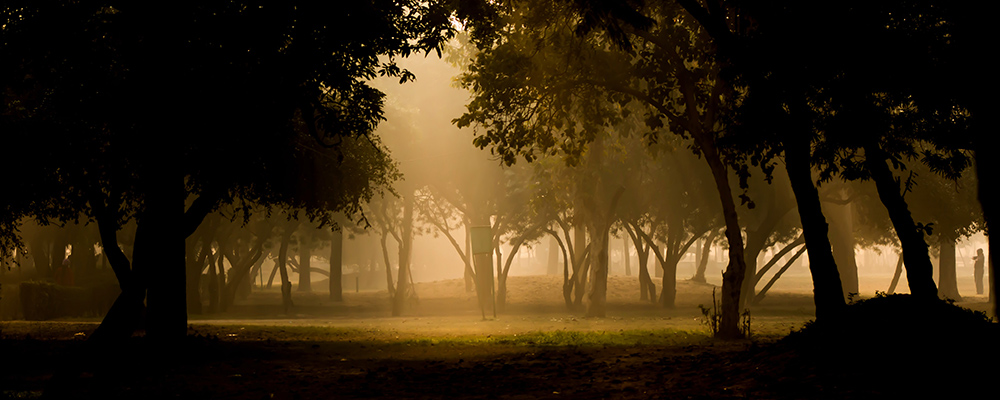 Day 14

Jan 14 12:50 AM
Jan 14 12:50 AM


Jan 14 12:50 AM
As you read today's devotional, play "SHEPHERD" from the Sacred Whispers Playlist.
Spiritual
A Tale of Two Sisters
By Marlin D. Harris
And she had a sister called Mary, which also sat at Jesus' feet, and heard his word. But Martha was cumbered about much serving, and came to him, and said, Lord, dost thou not care that my sister hath left me to serve alone? bid her therefore that she help me.
Luke 10:39-40
Charles Dickens wrote his famous book, "A Tale of Two Cities", by beginning it with the tension of contradictory realities existing within the same historical era. He writes, "It was the best of times, it was the worst of times… it was the season of light, it was the season of darkness, it was the spring of hope, it was the winter of despair." What Dickens is trying to convey here is that within one single period of time, there can be contradictions to how we experience it. Two people can be living in the same moment, engulfed by the same environment, and be concurrently having two completely different experiences. This happens to me every time my wife and I sit to watch a Hallmark romance movie.
We walk away having had two completely different experiences. She thinks it's the sweetest, most romantic thing ever, and me? – well, I am sitting on the couch literally praying to be rescued by the next commercial! We were in the same place, engulfed by the same environment, but had two completely different experiences.
The same thing is often true in our spiritual relationship and experience with God. Some people relate to God from a position of 'love', and others relate to God from a position of 'labor'. It's the age-old dialectic of knowing God more as a Father or knowing Him more as a Master. To be sure, He is both our Father and our Master, but the question is which understanding of God drives your service and devotion to Him. One experiences God out of the depths of an intimate relationship with Him, the other experiences God out of the compulsion of duty and obligation to serve Him. For one person, it's about 'worship', and for another, it's about 'work'.
One person serves Christ deeply moved by their faith while following Him, another serves Christ deeply moved by their fear of failing Him. For so many of us, there is this strange dichotomy between duty and devotion; between service and surrender. I am not suggesting that either is wrong, but the longer I experience God, the deeper I find myself being drawn to one, far more than I am to the other.
Jesus addresses this duality of relating to Him when He took note of the vast differences between the way two sisters were entertaining His company. He had traveled to Bethany and, as his normal custom was, He turned in to the home of Mary and Martha to stay for the next few days. At the time of the evening meal, Martha scurried about in the kitchen to prepare the meal for Jesus and possibly even for His disciples to eat.
She was performing a seemingly necessary task. These men had traveled a significant distance for the better part of the day, and now they were guests in her home. As their host, hospitality is her duty, and not to mention, Jesus, her Master, is sitting in the next room and no doubt waiting to be served. He is spending His time teaching, but she is convinced that when the lesson is over, He will be hungry, and deeply disappointed if the evening meal is not prepared. She thought to herself, "the work that I am doing is not an extracurricular activity, this is necessary work for the sake of the Master's comfort and pleasure".
She franticly kneads the dough for the bread, heats the makeshift oven, prepares the spices for the meal, and hurriedly attends to the table settings. She is far too busy to hear the message that Jesus is sharing; she is preoccupied working for Jesus, and she simply doesn't have the time to listen to Jesus.
Now Mary, on the other hand, was engrossed in a completely different experience. She has her eyes fixed on the Savior and is quietly and pensively seated at His feet, soaking in every word that He spoke. Her heart needed to be filled with the truths that Jesus was sharing, and she cherished this opportunity to be near the One whom her soul loved. The meal, though critically important to Martha, was not quite as important to Mary.
Soon a complaint rises from the kitchen from Martha, the self-appointed attendant to the meal. She complains that she has been abandoned to toil in the kitchen alone, while Mary enjoys the luxury of relaxing in the living room with the guests.
What is happening here is that Martha is experiencing frustration and Mary is experiencing fulfillment. Frustration is the feeling that you experience when your efforts don't yield the results you were expecting. It's a very difficult place of trying as hard as you are able, yet always falling short. This must be an exhausting way to experience your relationship with God. You try to serve Him, but You end up disappointing Him.
You make every attempt to change your habits, thoughts, mindset, and behavior, but you only find yourself falling back into the same old patterns and the same old mistakes as before. You are faithful with church attendance, but you rarely feel fulfilled by the experience of worship. There is this emptiness in your heart that all of the songs and church services have never been able to erase. You are drowning on the inside, and nobody around you seems to notice. This is your Christian life and it has brought you to a place of deeply felt, silent frustration.
You are in the kitchen working and serving with rapt attention, but it seems as if Jesus and Mary are not even noticing your efforts. Beloved, if this describes your spiritual experience, I want to tell you that this is certainly not the way God intended for your relationship with Him to be.
Here is the one thing that maybe could make all the difference. You have to learn how to stop trying to live this life in your own efforts. God's love for you is not at all dependent upon how good of a meal you make for Him. You can't earn forgiveness from your past sins by trying to undo them with good deeds in the present, nor can you erase the feelings of your own inadequacy by an attempt at unrealistic moral perfections. Grace doesn't come because we work hard enough for it, or because we deserve it. Grace comes because God loves you without there ever being any possibility of you earning that love.
This is the truth about the freedom that we have been designed to have in Christ Jesus.
Many of us are stuck in Martha's misery, and never able to fully enjoy Mary's mercy. One of the primary reasons for our misery is because we have judged Jesus incorrectly. We see Jesus through the lens of justice and not through the lens of mercy. We believe that He is a God who is judging us and we keep coming up short. We are incurably sin-conscience and we live our lives driving from the vantage point of the rear-view mirror. We have never truly accepted Jesus' forgiveness. We have never fully believed that we are unconditionally loved.
We are still trying to "be", what Jesus says we have already "become". This is Satan's best-kept secret. He loves to keep you striving to become what you already are. This striving only produces failure. And that failure is the heart of our frustration and our unspoken sense of unworthiness.
You have been called to be Mary and not Martha.
Martha was miserable because ultimately it wasn't Mary that she was frustrated with, it was actually Jesus.
Notice to whom she addressed her complaint. She said, "Lord, send my sister to help me with my work". She was saying to Jesus, don't you care? Can't you see me out here working? It is the same cry of the disciples who fought valiantly against the wind and raging water, only to have their efforts defeated hopelessly throughout the night by the storm that they were battling. In a moment of frustration, they came to Jesus and said the same thing Martha was saying, "Master, carest thou not that we perish?". As long as you try to battle the winds of your life by yourself, you will feel the same frustration that the disciples and Martha felt. You will feel alone and eventually you will lose the battle that you fight. So many of us are fighting battles and serving tables and striving in the sea of human efforts, and God is calling out to us to come to Him and find rest.
Jesus' response to Martha, is his exact response to us: we are "worried and troubled about many things, but only one thing is needed." How freeing is that word from the heart of our Savior: "only one thing is needed".
If only we could see all of our life reduced to only one necessary thing. That one thing is to fully trust in the unconditional love of God. That is what Mary found, and Jesus said it will not be taken away from. If only you could find it, you too would possess it forever.
PRAYER
Loving Father, teach us how to receive Your Love so that our striving and working would finally cease. We rest in the love that You have given, and we lean on Your every word. May we be like Mary and find our rest at Your feet. In Jesus Name, Amen.
---
Practical
GET A LITTLE R&R, NOT A TOMBSTONE WITH RIP
By Dr. Reggie Anderson, MD
(Content Taken From The One Year Book of Healing: Daily Appointments with God for Physical, Spiritual and Emotional Wholeness)
Why am I discouraged? Why is my heart so sad? I will put my hope in God! I will praise him again—my Savior and my God! Now I am deeply discouraged, but I will remember you.
PSALM 42:5-6
Three chemical systems in the human brain—serotonin, norepinephrine, and dopamine—help us stay balanced emotionally. God created our bodies to have checks and balances, as well as backup systems to keep us healthy emotionally and physically.
However, we were not created for a broken world. We were made to live in paradise. So there are times when our environment seems to overwhelm even our backup systems. At times it can seem as if the world is spinning out of control. The days rush by, and the more we do, the more we feel we must do. We never seem to get enough rest.
I think the rat race is especially bad in the United States, where the American Dream has become more of a nightmare. Depression affects more than one-third of the population to the degree that they will need outside help at some point. There is no shame in needing help. And there is no shame in stepping aside to take care of yourself. I tell my patients the same thing I tell myself: Make time to recover from the battle. We all need to get some R&R (rest and relaxation), or we'll end up with an RIP sign over our resting place.
God knows we occasionally need a break from the world. That's why he wants us to rest in him. He wants us to sing songs from happy and hopeful hearts. The writer of Psalm 42 asks many of the same questions we ask; but ultimately he knows that his hope is in God. At night when he is discouraged, he sings songs of prayer and praise. This ancient practice is the same thing that will help us live happy, balanced lives even when we have a chemical imbalance.
Commit to getting out of life's rut and seek others to hold you accountable. Restoring your soul might be as easy as sitting quietly and enjoying the simple things in life. Sadness is commonplace, but you don't have to live there. You are not alone. Help is available. Step outside of yourself to find someone who can help.
PRAYER
Lord, help me to lean towards health today.
Help me:
To do something healthy
To say something healthy
To eat something healthy
To feel something healthy
To think something healthy
To believe something healthy
In Jesus Name, Amen.
---
ADDITIONAL RESOURCES
Published on Jan 14 @ 12:50 AM EDT