Gone Too Soon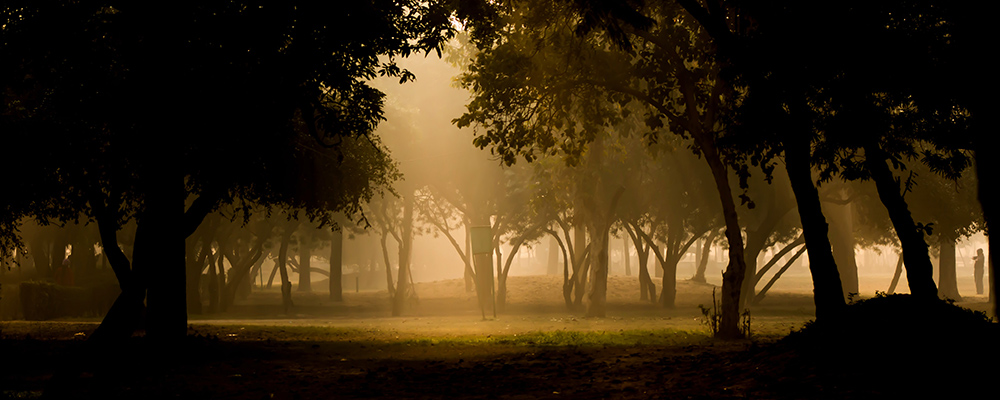 Jan 31 3:17 AM
Jan 31 3:17 AM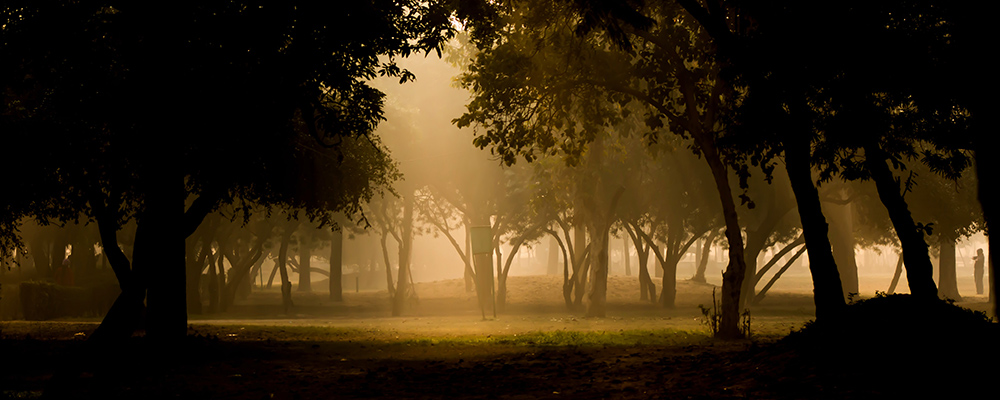 Day 15

Jan 15 12:14 AM
Jan 15 12:14 AM


Jan 15 12:14 AM
As you read today's devotional, play "MY WEAPON" from the Sacred Whispers Playlist.
Spiritual
GOOD PRESSURE
By Frank Luke
"I press toward the goal for the prize of the upward call of God in Christ Jesus."
Philippians 3:14
Have you ever heard the saying, "Pressure will burst a pipe"? For those of you who have never heard this saying, it's a metaphor that suggests that when you're carrying a lot of stress, feeling overwhelmed with the excess negative weight of life, and not taking care of yourself, the pressure of life can break the strongest person down. Applying enough pressure to the strongest substance can break it down and crush it. However, today we are talking about a different kind of pressure.
Rather than being pressed down by pressure from life, we will see that applying pressure to life, with God's goals in mind, can build up even the weakest among us.
Generally, when you go to the hospital for any medical condition, it doesn't matter if it's a major or minor concern; taking your blood pressure will always be one of the first things that the attending nurse will do. The goal in checking your blood pressure is to see if it's high, low, or what medical providers deem a good pressure reading. This is one of their first protocols because the status of your blood pressure has a significant influence on how your medical team will move forward with providing for your care. Your blood pressure levels are extremely vital for determining your overall well-being, as well as how doctors perform the necessary steps to help you get well. A good pressure reading assures doctors that although it may be something wrong with your body, your current blood pressure suggests that it's not fatal.
This is why the Apostle Paul encourages us to PRESS, with a specific goal in mind. The goal is what the Apostle called 'the prize of the high calling in Christ Jesus' (Philippians 3:14). This high calling is living in the fullness of our redemption and salvation. In essence, living a fulfilled and complete spiritual life. This full and complete life includes a universal aspect, as well as a personal aspect. Universally, there is a high calling of spiritual maturity and wholeness in our walk with God. Personally, there is the unique high calling of God's specific will and plan for your life.
When we press towards that, we extend every measure of our faith and confidence in God, and our total dependence on the power of the Holy Spirit to navigate us through the waters of life's ups and downs in order to bring us to God's perfect will for our individual life.
The level of pressure you apply towards being who God has called you to be, and experiencing the life that God has determined for you, will determine your success in reaching his goals for your life, even in the midst of the many difficulties you and I so often face. Much like a good blood pressure, strong pursuit of God keeps us in peace, when life seems to be falling apart. Just as exercise, healthy eating, and proper rest keeps our blood pressure at a good reading; digging into the word of God, praying daily, and standing on His promises keeps our life in a proper and healthy relationship with God.
Maintain a good pressure in seeking the upward call of God, and watch God bless you with a prize you will not have room enough to receive.
PRAYER:
Father, although life sometimes gets hard, we know you are a way maker. Give us the will and the fortitude to push past the issues of life that often cause us to become stagnant, that we may obtain the promise you have stored up for us. We thank you for your promise to give us an expected end, which is good, and not evil. In Jesus' name, AMEN.
DAILY SPIRITUAL EXERCISE:
"Win your first hour, win your day."
- Start your day with prayer and worship.
- Stretch your faith every day by meditating in the Word of God.
- Exercise your faith each day by actively turning over every challenge you face to the will and power of God.
---
Practical
WHAT'S YOUR PAIN LEVEL TODAY?
By Gabrielle Jones and Marlin D. Harris
My God will wipe every tear from their eyes, and there will be no more death or sorrow or crying or pain. All these things are gone forever."
Revelation 21:4
In my late 20s and early 30s, I lived with the constant pain of osteoarthritis in my left hip, which caused a slow and agonizing deterioration of the cartilage between my bones. Using a cane to walk and get around and regularly needing pain medication constantly made me feel out of sorts, not myself, and even depressed at times.
Each doctor's appointment started with the question, "What is your pain level today? I always said "5" because I didn't want level 10 to be my identity.
The prayer that I always lifted before God was, "God help me to just keep moving. I am hurting today, but I know you have a greater purpose for my life".
Every step that I took, I knew that I was taking it by His grace, and somehow I was strengthened to endure through the pain. At the age of 37, God blessed me with a titanium hip.
We all experience physical pain to some degree – whether short-term or long-term.
God used my pain over those young years of my life to help me appreciate His healing power and the perseverance I would need to endure the physical pain that would come with aging. Now at 59, I still have that same new hip, and God has kept me active and moving and being about His business.
I share my story with you because I want you to know how vital it is that as long as you can move your body, you must never stop moving. It is so easy to give in to chronic pain and discomfort and be tempted with the strong compulsion to quit. I understand what it feels like to see a flight of stairs in front of you, and in your mind, you are staring at an unclimbable mountain. During those days, I am so grateful that I found the strength to tackle those stairs one step at a time and keep climbing.
When you are mobile, you build up the muscles that are needed to assist the joints or bones that are causing you the pain. You also train your brain not to send the "stop" impulse to your body when you are mobile, you build the muscles that are needed to assist the joints or bones that are causing you the pain. You also train your brain not to send the "stop" impulse to your body, when it feels discomfort or pain. Movement and physical exercise is vital to helping you manage your pain, and not allowing chronic pain to manage you.
According to painHealth, a subsidiary of the Department of Health, exercise for those who are experiencing chronic musculoskeletal pain can be considered medicine. Numerous medical reports state that if a pain patient can improve their functional abilities (e.g. household tasks, work, walking, stretching, even socializing, etc.) through movement, and exercise then it can have profound and beneficial effects, including reduced disability, reduced depression and improved physical conditioning and increased quality of life.[1]
For everyone, pain may not be chronic; sometimes it is common or related to stress, a sedentary lifestyle, or even a lack of proper sleep. The reality is that no matter what the source of your pain is, you don't have to allow it to control your life. You can work on defeating your pain, one day at a time. Your answer may not be a new titanium hip, it may be taking a brisk walk three times a week, or choosing to exercise rather than watch your regular television show. No matter what activity you need to help you move closer to less pain, and even pain-free living, you have to believe that you have the power to do it. The only thing that is truly stopping you from trying to move more than you are, is your belief. You must believe that your mind has always been infinitely stronger than our pain.
PRAYER
Lord, I believe that all of my body belongs to you, including the part of my body that is hurting me the most right now. By your power, I refuse to allow the pain that afflicts me to cripple my faith or cheat me out of my push to heal. I pray for your strength when I feel that I can't go on. Enable me to tackle each day from morning to evening moving constantly by the power of your Spirit. In Jesus Name, I claim victory over my pain. Amen.
PRACTICAL ACTION TODAY
Here are a few helpful tips that will help you become more active and begin your journey to decreased pain.
Identify a safe location to walk with a friend. Include paths or trails that have hills.
Pick a time of day when there is a fair amount of walkers at that location.
Always stretch before you start walking.
Start with a brisk 30-minute walk 3-4 times per week. Walk slower if you have mobility issues.
Consistency is your key to success. Make every step a reminder of God's grace and how He has brought you through every season of pain.
Remember to always be aware of your breathing to help you get through your walk or workout. 'And the Lord God formed man of the dust of the ground, and breathed into his nostrils the breath of life' (Genesis 2:7). Add cardio to your weekly exercise plan. Here are a few videos to consider.
Daily Stretch – What a beautiful name it is https://www.youtube.com/watch?v=jZ9oCbS7Rgc
Christian Dance Workout – 15 Minutes (high impact and low impact) https://www.youtube.com/watch?v=F9012h9L4bc
[1] Department of Health, Government of Australia.
PainHealth Agency. https://painhealth.csse.uwa.edu.au/pain-module/movement-with-pain/
---
ADDITIONAL RESOURCES
Published on Jan 15 @ 12:14 AM EDT