Gone Too Soon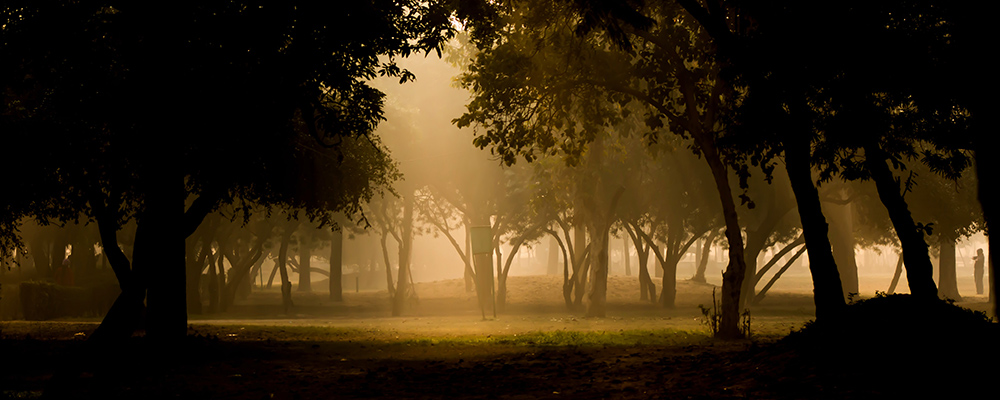 Jan 31 3:17 AM
Jan 31 3:17 AM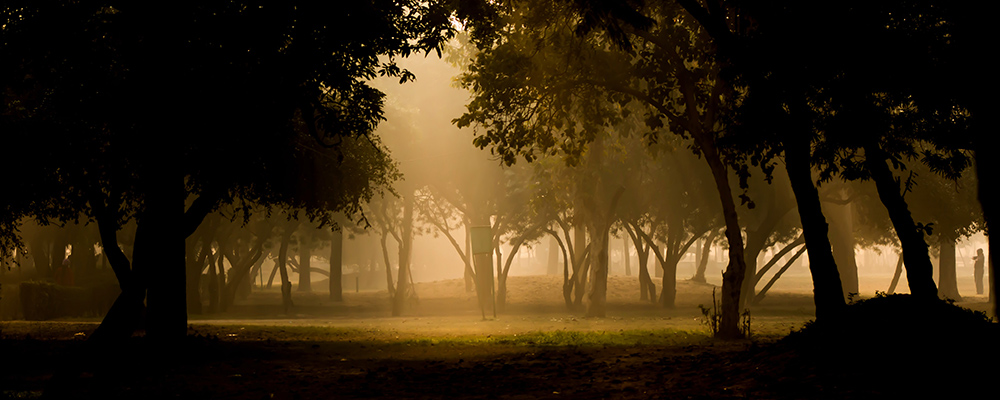 Day 16

Jan 16 12:48 AM
Jan 16 12:48 AM


Jan 16 12:48 AM
As you read today's devotional, play "FOR YOUR GLORY" from the Sacred Whispers Playlist.
Spiritual
THE COMFORTER
By Matthew Pryor
(Content Taken From The Body Tithe Devotional, Spiritual Encouragement for Your Journey)
And I will pray the Father and He will give you Another Comforter…
John 14:16
From time to time, I like to tackle do-it-yourself (DIY) projects. I've done simple things such as replacing light fixtures, ceiling fans, and plumbing hardware. I've done slightly more complex tasks: building bookshelves, window boxes, and raised garden beds. I've also done more advanced projects, including building a shed and finishing our basement. I'm certainly no pro and I know my limits. I also know that regardless of the project, at least one factor can determine my rate of progress: the tools I use. For instance, trying to unscrew faucet hardware with an adjustable wrench is an exercise in busted knuckles and utter frustration . . . not that I'd know. However, if you have a "basin wrench," it takes seconds. Try ripping long, straight sheets of plywood with a reciprocal saw. Not gonna happen. You'll be sanding for days trying to make your edges straight. Do it with a table saw, however, and they're perfect every time. Even simple things, such as using a rubber mallet rather than a hammer to protect finishes, provide a better end-product.
Each tool has a specific purpose and is uniquely designed for each respective task. If it can complete the job thoroughly and efficiently, it's the right tool. Trust me, the right tool makes all the difference.
Spiritually speaking, however, isn't it just as easy to reach for the wrong tools? A bad workday or stressful moments with the kids has us reaching for pizza or chocolate or both. An argument with our spouse results in a mind-numbing escape to the internet for a couple of hours. A bad breakup has us renting sappy love movies. Then, rather than waking up early to spend quality time with God in devotion, we sleep in, postponing life for just a little while longer.
Or perhaps it's the opposite. The rough times we're facing have us obsessed with working out. Soon enough, we are trying to outrun, out-lift, out-bike, out-stretch, and basically outwork our issues. The gym has become nothing more than a hiding place. Instead of calling out to God, diving into Scripture, or cultivating our hearts in worship, we spend our time
doing something that yields no spiritual benefit at all. Rather than being still in Him or relying on the Holy Spirit in us, we try to self-medicate by reaching for the wrong tools in our own form of spiritual DIY. In so doing, the screws break, the wood warps, and we get splinters in our hands, and in our hearts. The "project" is a giant mess because the wrong tool falls short every time.
Fortunately, for Christians, our Father specializes in fixing things. He is the "God of all comfort" (2 Corinthians 1:3–11), who "never leaves or forsakes us" (Hebrew 13:5), and has given us "eternal comfort" (2 Thessalonians 2:16–17). To express his abundant and never-ending goodness toward us, He sent His Son to die for our sins and purchase our salvation through His cross. Then He sent His Holy Spirit to minister to us and comfort us until we are united with Him.
It is both interesting, and critical to note that the same Greek word used to describe the Holy Spirit as our advocate and counselor, parakletos, can also be translated as "helper" or "comforter." How amazing to find, that no single word can adequately describe this wondrously beautiful Third Person of the Trinity. Now when we read John 14, we are able to do so in a whole new light: "And I will ask the Father, and he will give you another Helper, to be with you forever,"—verse 16.
A helper sent to comfort us, forever. A comforter who can satisfy us in a way that pizza and chocolate, exercise and sleep, TV, relationships, riches, and influence never could. Remember, we are notoriously bad tool pickers and, without fail, the wrong tools fall short every time. The Holy Spirit, however, never falls short. As with the right tool in some DIY projects, the Holy Spirit's purpose is specific and unique for the tasks that we are daily confronted with. Whether we are facing a challenging marriage or wayward child; whether it is failing health or an uncertain future, the Holy Spirit can resolve the dilemmas and bring comfort to our aching hearts every time.
In any DIY project, the right tool needs skilled hands to be productive. Not so with the Holy Spirit. He is wholly sufficient on His own. In fact, the more we try to do things on our own, the less effective we are. It's like squirming in quicksand; the harder we try, the faster we sink. That's why spiritual DIY doesn't work. We can't resolve the huge problems we face. We are not wise enough to navigate through the complicated predicaments we are often faced with. There are some issues that human effort and skill will never satisfy. We need more of Him and less of us. His guidance is necessary for our success in life. His strength is needed for our weaknesses. Therefore it is no surprise that God made provisions for our insufficiency.
He says, "But the Helper, the Holy Spirit, whom the Father will send in my name, he will teach you all things and bring to your remembrance all that I have said to you." (John 14:26)
Struggling with your faith can send you reaching for the wrong tools. If you develop a habit of using them, they will not only make little difference, but eventually, it's going to hurt. That hurt will have you longing for help. Stop. Listen to the voice whispering in the quiet of your heart. Hear Him? That is the Helper, the Master Comforter. Sent from the Master Craftsman, and only He can fully nurture your soul. He can remind you of all that Jesus, has taught us in the Word. When you hear the Comforter's voice calling and feel Him working within you, follow in obedience. You'll quickly see that the Holy Spirit makes all the difference.
PRAYER
Father, thank You for sending the Holy Spirit to comfort me. Will You forgive me when I reach for the wrong tools? Please help me to get out of my own way and to allow the Helper to work within me. In the Name of Our Great Carpenter, Jesus, Amen.
DAILY SPIRITUAL EXERCISE
Practice what I call "spiritual breathing" throughout the day. Spend time breathing in the peace and comfort that Holy Spirit brings, and breathing out the toxic worry and stress that self-effort brings. Breathe in the solace that comes with resting and trusting in Jesus, and breathe out the frustration and disappointment that comes with striving to gain success and power on your own.
Also, pray for comfort, knowing that the Holy Spirit will direct us back to the Lord Jesus, reminding us what He has already said and done.
---
Physical
LET'S MOVE
By Loretta Shelton
Sir Isaac Newton's first law of Motion states that "an object at rest stays at rest and an object in motion stays in motion." Therefore, my sisters and brothers, in order to avoid becoming sedentary in our lives, let's move to achieve our fitness goals. These goals will perhaps include spiritual fitness, emotional fitness, and/or physical fitness—- all with the end goal of finishing well and finishing strong.
Walk, Jog, or Run:
Due to life events, weight gain, and physical limitations, I am unable to run as I did 10 years ago. Due to the difficulty caused by the weight gain and physical limitations, I had inadvertently developed a slightly sedentary life. I soon realized that I needed to move from a sedentary lifestyle and return to the basics of understanding movement and the impact it has on my level of fitness. I regained my desire for moving and running by returning to the basics – 'WALKING'. Depending on an individual's level of fitness, I recommend walking at least 5,000 to 8,0000 steps per day. Intermediate to Advanced walkers should target 10,000 to 15,000 steps per day.
We have to sense the urgency of getting up and moving. Being sedentary and lacking movement in our lives, will cause our muscles and bones to slowly lose their strength and agility. All of us are getting older and the aging process can become even more difficult on our body when our bones, joints, and muscles are not being utilized. You and I can't afford to not move. We have to keep our bodies healthy and strong.
So…Okay, here we go ---- 1, 2, 3 ---- 1, 2, 3 ---- LET'S MOVE!!!
Equipment that you Might Use:
Invest in running or cross-training athletic shoes, running socks, a pedometer, or some type of tracking device to track your steps (e.g., watch, Fitbit, etc.), appropriate attire, and a "made up mind".
Be Sure to Stretch – Before and After Running
Here is a very basic and simple 'moving' exercise regiment that might help with becoming more active. These are only recommendations for becoming active.
You should always check with your doctor or medical care provider before attempting any exercise or movement suggestions.
1. 30 Jumping Jacks
2. 20 Squats
3. Standing Quad stretch – Hold for 30 seconds for each leg
4. Calf Stretch – Hold for 30 seconds for each leg
5.Arm rotations 15 rotations clockwise, 15 counterclockwise
PRAYER
Father, I thank you that you have given me the active use of my body. I am reminded at this moment of countless numbers of people who do not have the ability to walk, stand, or even do simple movements. Thank you for your blessings and grace in my life. Teach me to be a good and healthy steward of my body by moving, walking, running, and exercising. Give me the strength that I need to stay active. In Jesus Name, Amen.
---
ADDITIONAL RESOURCES
Listen To Sacred Whispers Playlist
Published on Jan 16 @ 12:48 AM EDT