Gone Too Soon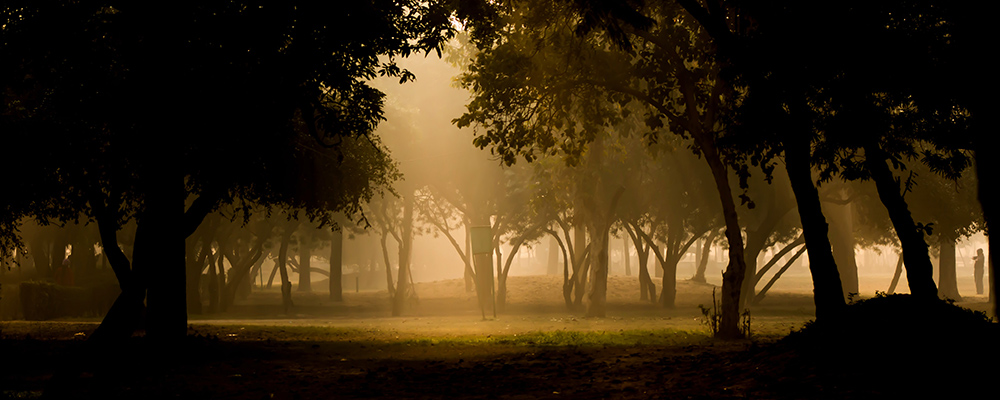 Jan 31 3:17 AM
Jan 31 3:17 AM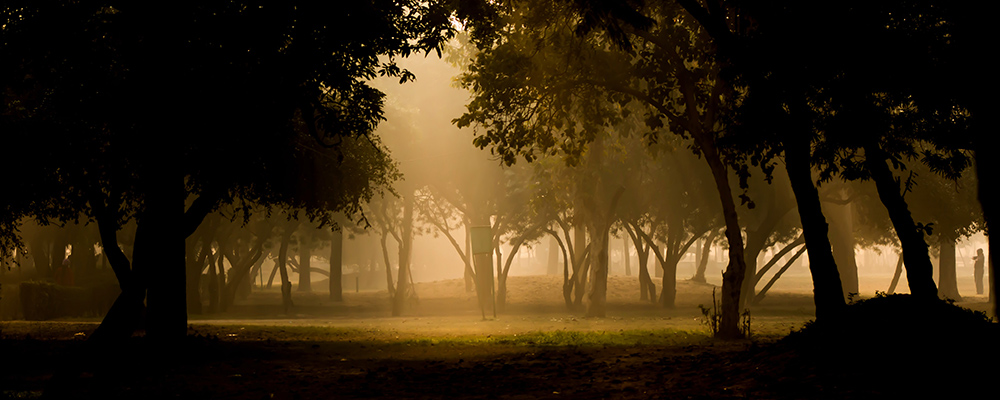 Day 2

Jan 02 12:56 AM
Jan 02 12:56 AM


Jan 02 12:56 AM
As you read today's devotional, play "My Worship" from the Sacred Whispers Playlist.
Spiritual
YOUR HEAVENLY FATHER KNOWS
By Thea Dennard and Pastor Marlin Harris
(Additional Content Taken From Streams in the Desert: Morning and Evening, by L.B. Cowman)
"Your heavenly Father knows."
Matthew 6:32
A visitor at a school for the deaf was writing questions on the board for the children. Soon he wrote this sentence: "Why has God made me able to hear and speak, and made you deaf?" The shocking sentence hit the children like a cruel slap on the face. They sat paralyzed, pondering the dreadful word "Why?"
And then a little girl arose. She walked up to the chalkboard and with tiny tears slowly welling up in her eyes, she picked up the chalk and wrote the words that she had studied in her last Sunday School class at her church: "Even so, Father, for so it seemed good in your sight to do" (Matthew 11:26). What a reply! It reaches up and claims an eternal truth upon which the most mature believer, and even the youngest child of God, may securely rest—the truth that God is your Father and what He has done is what is best for us.
How challenging it is to come to a realization as profoundly painful as the one that little girl taught her class that day. The realization that though we do not understand all of the 'why's' of life, we are confident that somehow in the Divine Wisdom of God's Providence they are all good. We know they are good because they come from the heart of the Father. Our Father is not a frivolous parent who carelessly engages with his family, nor is He an absent father who is oblivious to the cares and needs of his children. No, our Father is the very God who created the world and the life that you and I live. He is the One who formed our bodies according to the enormity of His great Love for us. Our Father is the One who causes us to see the beauty of His wondrous love through the lens of the pains and tragedies that we face. He is the One who makes us strong by the heavyweights He helps us to bear, and He anchors our souls and causes the ships of our life to hold fast while being battered by the fiercest of storms. This is our Heavenly Father.
An old seaman once said, "In fierce storms, we must do one thing, for there is only one way to survive: "We must put the ship in a certain position, drop anchor and hold her there." And this is precisely what you and I must do. Sometimes, like the Apostle Paul on his journey to Rome, you cannot see the sun or the stars to help you navigate when the storm is bearing down on you. This is when you can do only one thing, for there is only one way. Reason cannot help you, because there is no logic that can adequately explain why you are facing the mountain that is before you. Past experiences will shed no light because you are now at a place that you have never been before. In cases like this, friends with all of their noble and kind intentions often bring little consolation, because no one truly understands what you feel for they have not faced the danger that now stares you in the eye. Only one course of action remains: you must place your soul in one position and bear it steadily and unwaveringly before the Lord. You must anchor yourself steadfastly upon your God and trust that He has done that which is best.
And then, come what may—whether wind, waves, rough seas, thunder, lightning, or jagged rocks — you must lock yourself in the helm of the ship, firmly holding to your confidence in God's faithfulness, and His everlasting love in Christ Jesus and ride out the storm.
What an amazing truth this is. It is simple, yet profound: God knows and has done what is best. Can you state that truth with full assurance and faith? Once you do, the great dove of your faith will no longer wander the skies in restless flight, but will settle its feet forever in its resting place of trust; in the good will of your Heavenly Father!
As elementary and ill-advised as it may be, I still believe that a day of understanding will come for each of us, however long that may take. We will understand as we see the tragedies that today darken the world we live in. We will soon learn how the pains and disadvantages we have endured fit in their proper place in God's great plan. When that day comes, though it be an eternity away, we will see the overwhelming, magnificent brilliance of God's great eternal plan for our life and we will be struck with awe, and we will laugh, in that day, with delight.
Chance has not brought this ill to me;
It's God's own hand, so let it be,
For He sees what I cannot see.
There is a purpose for each pain,
And He one day will make it plain
That earthly loss is heavenly gain.
Father, You are the Workman, and I am the frame.
Lord, for the glory of Your Name,
Perfect Your image on the same.
L.B. Cowman, Streams in the Desert
PRAYER
Father, the hardest lesson for me to learn is how to trust You, when I don't understand Your plan. I know that You have purposed good for me, but there are times when my heart faints and my faith grows weary. In those times may You send Your Spirit to anchor me in the storm. You are the Sure and Steadfast God who has never failed me. May my heart trust in Your truth, when the trials assail me, and may my soul find its rest in Your truth that You know that which my fearful heart could never begin to understand. This is the strong tower that I lean upon. In Your Name, I pray. Amen.
Daily Spiritual Exercise
Today select one thing that has been on your heart and quietly dedicate the outcome of that situation totally to God. It may not be the heavy thing that you have been dealing with. Your faith may not be there yet, but start with the small things, and actively release control of the outcome to God. Then once you feel a peace about that, then move on to the next concern of your heart, and release the outcome of it to God; and then on to the next… Soon you will have developed the spiritual faith to release that heavy thing over to God. The 'mountain of trust' is large and steep, but you just have to start climbing one challenge at a time, and before you realize it, you will be at the top.
---
Physical
WHEN MY FOOD IS NOT GOD'S FOOD
By Thea Dennard and Pastor Marlin Harris
(Additional Content Taken From Healthy Eating, God's Way, By Cathy Morenzie)
"And, He humbled you by letting you go hungry in the wilderness and then feeding you with manna, a food previously unknown to you and your ancestors. He did it to teach you that mankind does not live by bread alone; but rather by every word that comes from the mouth of the Lord."
Deuteronomy 8:3
In yesterday's Health Devotion you made your lists of unhealthy foods you enjoy eating and your list of healthy, alternative foods. At first, you probably were excited about the great possibilities while eager to go to the grocery store, then maybe you thought, "I don't want all of these handcuffs on me! I work hard! I should be able to buy and eat what I want! The least I can do is enjoy my food!" This is all true and I am sure you are not alone in your feelings.
When you reach the point when you are about to let the enemy talk you out of staying on the healthy and fulfilling path that God desires for every one of us, you must remember "why" you are on that path in the first place. What was it that sparked in your heart the desire to take a journey of health? Simply put, why is being healthy important to you, and why would it be important to the people who love you? On a sheet of paper, take the time to write a letter to yourself and your loved ones telling them why you are choosing to get on – and stay on – the road to a 'healthier you'. Why is it important for you to do this and why does your life need this change?
Yes, you have the right and the means to eat whatever you want, but remember 1 Corinthians 6:12 (NLT), "[You are] free to do anything—but not everything is good for you. And even though "I am free to do anything, I must not become a slave to anything."
In Daniel 1:8-16, Daniel could have given in to the food temptations of the grand feast of King Nebuchadnezzar. After all, he was in the king's palace. He was in a foreign land where no one would have been the wiser. He probably could smell the aroma of all the delectable foods and was probably hungry from living on vegetables and water. But his commitment was to eat only the food that God had determined he should eat[1]. He understood that the dietary laws in the Mosaic covenant weren't just for physiological sanctification, it was also about spiritual cleansing and obedience to God. Even under duress and pressure, he wanted God to be glorified by what he chose to put in his body. We don't often do that, do we? We often focus on what we have an appetite for, or what various tastes we crave. Frankly, sometimes we feel that we should be entitled to indulge our cravings because "you don't know the rough week I had" or maybe we simply feel that life is not fair so why not just eat cake!
Doesn't it feel like life isn't fair sometimes? Gorgeous Sherry can eat whatever she wants and never gain a pound, and you only have to look at food and you're up five pounds. It feels unfair, doesn't it? And we can probably find many other instances in life where we don't feel like things are fair. The Smiths across the street have the perfect family, and ours is… well, let's just say, a lot less than perfect. Or Rick has just landed the perfect job, and you are still going on interviews to no avail, or maybe it's the people who care the least about their bodies who seem to be healthiest, and you are constantly struggling with your health and ultimately, your happiness. Truth is, it is not up to us to judge what is fair and what is not fair. God calls us to walk the unique path that He has laid out for each one of us. He has made us all different, and He has given us each a destiny to strive towards.
Just like our individual path, there is a healthy "Divine Food" that God has specifically designed for you to eat and be nourished by today. It may be different than what it was when you were in your teens, or even your twenties. Whatever brings you health and not death, is the Divine food that God desires for you to eat. This is "your" food. Not the King's delicacies, or the commercialized edibles, or the weight-stimulating comfort food that the latest eatery spot tells our flesh to crave, but rather it is – for you – the food of the Lord. The food that He placed on the earth to be our nourishment. That is "your" food! Let your food be your food and let's stop feeling bad that we can't always just eat cake. There are many things that you can enjoy. God has given you a variety and He has given them to you for your own health and safety. He knows what's best for you and what foods will allow your body to thrive.
Practical Action Today:
Take a survey of your body – its health, discomforts, pains, or illnesses (minor or major). Perform a diligent search for healthy, natural foods that are helpful at counteracting some of these health challenges. Contact your physician and ask if adding those foods – and others they may recommend – would be helpful in combating the health issues you have noticed.
Take one week and journal everything that you eat, and schedule an appointment to speak with a Nutritionist about them, or seek trusted, proven advisors to help you determine what in your diet may be causing your body the most harm. [2]
Reflect on These Questions:
Why did Daniel refuse to eat the king's food? How was he able to maintain his strength and energy despite the 'meager' diet?
What foods allow you to feel and perform at your best—energizing and revitalizing you?
Do you have any resentment about what you can and cannot eat? Have you specifically shared your frustration with God, and sought His direction and comfort for it?
Prayer:
"Dear Lord, I thank You for providing me with foods that nourish my body. They are designed specifically for my unique needs and I'm so grateful for that. You have created me so uniquely, my body is like no other. Help me to be grateful for everything that I have instead of focusing on what I can't eat, do, or be. Help me to accept all that I am and all that I am not. Give me a spirit of gratitude and thankfulness and mature me so that there is no jealousy, envy, entitlement, or need to control. I walk with a spirit of contentment. Satisfy me with the foods that are within my boundaries and turn my eyes away from all other foods. Make me be the person who accepts what You have for me and let me celebrate it by giving You glory. In Your Name, I pray. Amen."[3]
Additional Scriptures:
"And the Lord will guide you continually and satisfy your desire in scorched places and make your bones strong; and you shall be like a watered garden, like a spring of water, whose waters do not fail." ~Isaiah 58:11.
[1] Morenzie, Cathy. Healthy Eating, God's Way: Weight Loss Devotional and Challenge (Healthy by Design). Guiding Light Publishing. Kindle Edition.
[2] Ibid.
[3] Ibid.
ADDITIONAL RESOURCES
Published on Jan 02 @ 12:56 AM EDT