Gone Too Soon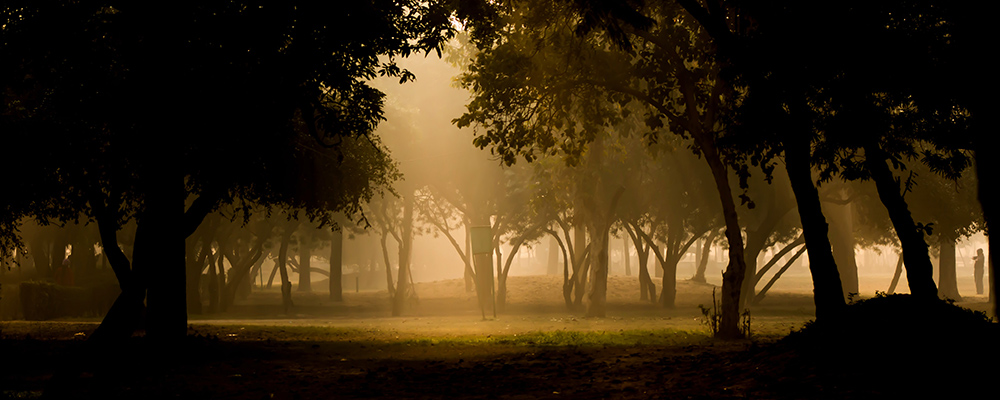 Jan 31 3:17 AM
Jan 31 3:17 AM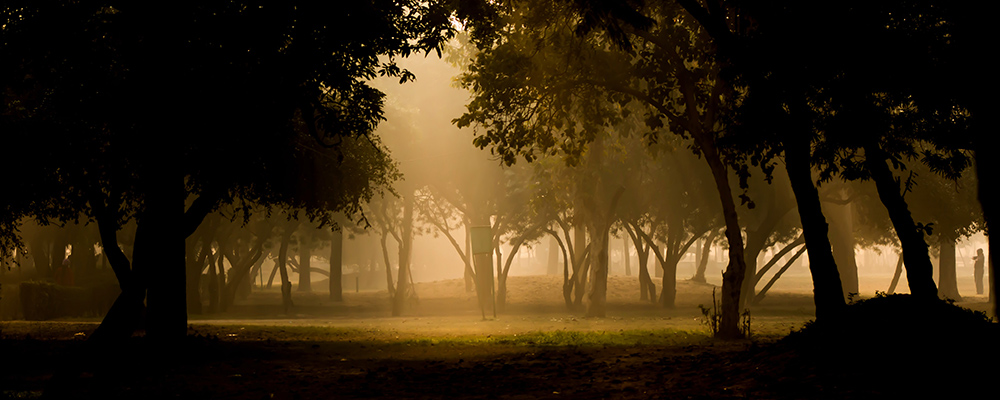 Day 23

Jan 23 12:38 AM
Jan 23 12:38 AM


Jan 23 12:38 AM
As you read today's devotional, play "SPEAK THE NAME" from the Sacred Whispers Playlist.
Spiritual
OUR EYES ARE ON YOU
By Sabrina Botts
"O our God, will you not execute judgment on them? For we are powerless against this great horde that is coming against us. We do not know what to do, but our eyes are on you."
2 Chronicles 20:13
I think you would agree that the last two years have been nothing short of tumultuous. We have the COVID 19 pandemic, an economic depression, rising crime, emotional frustrations, continued political division, even the weather has been chaotic. After some time, the constant turmoil and negative reports can start to take a toll on our faith, causing us to wonder just what is going on? Where is God? Is he indeed still in control? Can we trust him to take care of us? In short, sometimes, our hearts and minds can get so overwhelmed that we simply don't know who to look at. We don't know who to fix our eyes on for answers to the insurmountable challenges that we face.
For me, it's like we went to bed and woke up, and our lives will never be the same. What's worse is that no solution that the world has tried is working to fix our problems. Not the vaccines, not the economic stimulus, not the recommendations from the government or health agencies. So much feels so out of control. We are surrounded by these things, and every day it's like waiting for the next proverbial 'shoe to drop'.
In the passage that we are looking at today, King Jehoshaphat and the southern tribe of Israel found themselves in a situation where they were surrounded by a problem that they were powerless to fix. Overnight, without any warning, a coalition of enemies quickly advanced towards them, and they were not prepared to defend themselves. But, instead of them looking to themselves or their allies to assist, they turned to God, acknowledging that his solution was the only one that could truly save them.
See, they understood that the covenant promises of God went beyond just what he did for them, but rather, these promises really demonstrated who He was as their God. He had established them as his people and provided a land for their heritage, solidifying his commitment and love for them. So, no matter what they faced, they were convinced that their God would be who He had always been. He was committed to them and everything that he had promised them. I believe this is the strength and confidence that drove their response in the face of such odds. Instead of being paralyzed by fear, they chose to worship.
If you read further in chapter 20, you will see that they worshipped all the way to the battlefield, and when they arrived, their enemies had been destroyed. They never had to lift a sword or a spear. Praise was their weapon against this formidable foe, and God fought for them.
We can learn from this pattern as we face the multifaceted foes that stand against us today. Our 'praise' fights the foes of discouragement, hopelessness, fear, and despair. I am not promising that when we praise God, we will miraculously heal our land of COVID, cause inflation to decrease, or make the streets safer, but He is absolutely able to. And even better, He is able to keep us in peace while He works all things for His good pleasure. He is able to keep us, encourage us, and provide for us in ways that we can't even imagine because His grace and power absolutely know no limitations. The scriptures are trustworthy when it says that "He is able to do exceedingly abundantly above all that we can ask or think". (Ephesians 3:20)
Let's take the example set for us in this scripture and choose to set our faces to seek the Lord and praise our way through. Indeed He is our God, and He will fight for us.
PRAYER
Dear God, we need You. This battle in my life, and in our world today, is just too much for me to face alone. I don't have the resources of strength, faith, or hope to fight it. I need you to provide [fill in the blank here] for me and my household. Just like You fought for the children of Israel I am choosing to trust You to do the same for me. Today, I choose to focus on Your character and Your eternal promises found in Your Word. Instead of being afraid, I will set my face to seek You and worship with expectation.
DAILY SPIRITUAL EXERCISE
Choose at least 3 of the toughest battles that you are facing right now. It may a physical ailment, a financial dilemma, or even an unsolvable family crisis. Whatever your biggest challenges are right now, write them down in a notepad or journal. Then one by one, each day actively pray and give each one to God. Declare that God is fighting the battle for you, and refuse to allow worry about that particular challenge to enter your heart.
---
Practical
STARTING NEW HABITS AND BREAKING OLD ONES
By Traci Brockman
"To put off your old self, which belongs to your former manner of life and is corrupt through deceitful desires, and to be renewed in the spirit of your minds, and to put on the new self, created after the likeness of God in true righteousness and holiness."
Ephesians 4: 22 – 24:
Habits are routine behaviors that we tend to repeat daily and often occur subconsciously or without even thinking about it. If you have ever found yourself acting on "auto-pilot", then you are engaging in habitual behaviors. Habits are actually the brain's way of standardizing behavior to reduce the need for it to give new instructions to the body to repeat a particular action. This is meant to reduce stress and place that particular action in a stored bank of reflexes and trigger the reflex whenever it is needed. The brain doesn't consider the good or bad impact that any particular habit will have on us; it simply does the work of simplifying the action to make its job more manageable.
Habits are important because of the positive or negative effects they have on our lives, depending on the behavior. Sometimes habits enable us to increase our health, strengthen our families and grow our faith. However, other habits destroy our health, harm our families, and weaken our faith. The challenge is to identify some of the biggest problems in our lives and establish healthy habits that help to resolve them.
Establishing new healthy habits can be a little overwhelming because it's not easy and requires quite a bit of determination and discipline. New healthy habits are so difficult to begin because you can't start a new habit without breaking an associated old habit in the process. You are actually doing two things at once. You can't make it a habit to get up earlier in the mornings without first breaking the habit of sleeping in late. You can't make it a habit of eating healthier foods without first breaking the habit of enjoying the taste of the unhealthy ones – and the list goes on.
What compounds the problem is that every bad, unhealthy habit stimulates the pleasure centers in our brains to reinforce that habit, which makes it even harder to break it. The good news is that just as the brain can learn the bad habit, it can also learn the good habit. To be sure, eating more vegetables may not trigger the same pleasure centers in the brain that eating candy does, but eventually, the brain will learn to expect the veggies and actually cause the body to crave them.
As in all life changes, you will need a lot of help. Here are a few tips that can help ease the transition.
1. Decide what to change. Make a list of a few current behaviors you would like to change. Evaluate the list and choose just one behavior to focus on. Starting with one thing to change will make the process feel less daunting.
2. Start small. Whether your goal is to establish a new habit or break an old one start small. You don't have to completely change overnight. For instance, if the new habit you would like to create is to walk 30 minutes a day, just start with 5 minutes a day and gradually increase that amount over time. The key is to begin being consistent with the behavior of walking.
3. Keep going even when you slip up. While you are striving for consistency with your new habits and behaviors, the reality is that you are bound to be inconsistent sometimes. But don't focus on one missed day, instead focus on the next opportunity to continue putting your new habits into practice.
4. Be Patient. It takes time for new habits to stick, and to break old ones. But if you stay consistent with new behaviors, you will achieve progress over time and each day it will get a little easier until it is automatic.
While habitual behavior is often automatic, it does take focus, decision-making, and commitment to turn away from the behaviors of old and replace them every day with new ones. The benefits of establishing new behaviors and breaking old ones are the ways in which we can improve our health, be positive examples to others, increase self-discipline, and fundamentally alter our life's direction.
PRAYER
Lord, thank you for giving us the mental ability to make changes in our lives. I pray that you will sharpen that ability in me, and enable me to say no to the bad habits that I have learned over time, and to begin the process of embracing the new habits that will make my life more pleasing to You. You are the great One who gives me the strength to change. I rely on You to change, not just my behaviors, but also my heart. In Jesus' Name, I pray. Amen.
---
ADDITIONAL RESOURCES
Published on Jan 23 @ 12:38 AM EDT