Gone Too Soon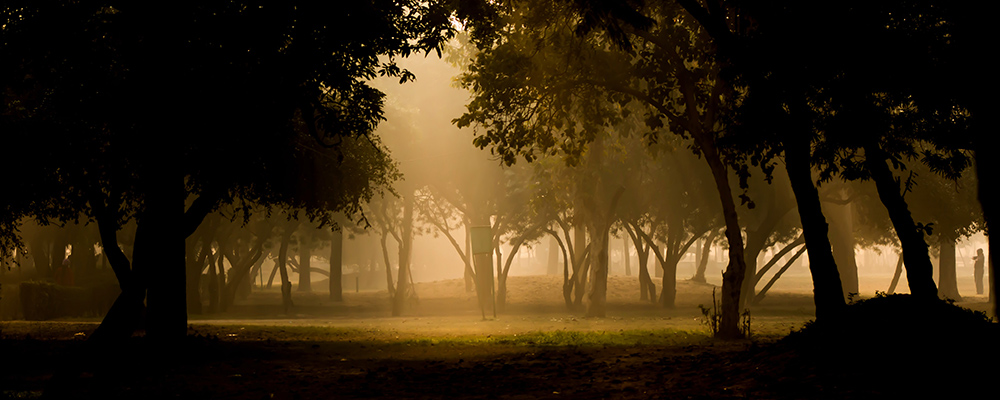 Jan 31 3:17 AM
Jan 31 3:17 AM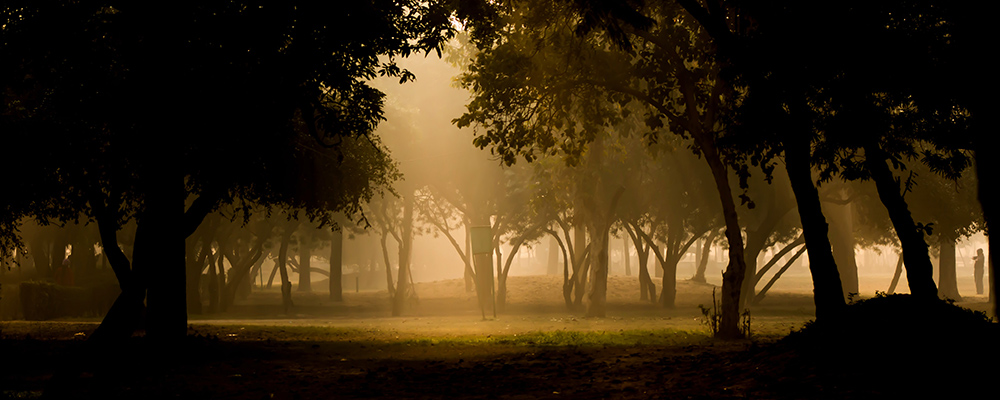 Day 25

Jan 25 12:32 AM
Jan 25 12:32 AM


Jan 25 12:32 AM
As you read today's devotional, play "STAND" from the Sacred Whispers Playlist.
Spiritual
WHAT DO YOU BELIEVE?
By Cathy Morenzie,
Content Taken from "Healthy by Design: Weight Loss, God's Way"
"They continued to follow their own gods according to the religious customs of the nations from which they came."
2 Kings 17:33
"Growth demands a temporary surrender of security. It may mean giving up familiar, but limiting belief patterns; safe, but unrewarding work; values no longer believed in, and relationships that have lost their meaning."
John C. Maxwell
We all have things that we believe about ourselves. We may have been told them, or we may have internalized a belief as a result of something that's happened to us in our childhood. In relation to our health, some of these beliefs might sound something like this: God isn't concerned about the physical, it's what's inside that counts. Physical exercise profits little. Realistically, chances are I'll never be thin. I'll put all the weight back on again if I lose it anyway.
These beliefs, or positions about life, can sometimes get in the way of us reaching our goals. As we unconsciously carry these beliefs with us into adulthood, they often sabotage our plans and goals. These faulty beliefs impact our emotions, actions, and health. Our breakthrough will require a change in these thought patterns. Habits are not just actions that we engage in, they can also be our patterns of thinking and our overall, most predominant mindset. Many people think and believe the way they do, not because they have embraced the logic of a particular train of thought, but often only because that way of thinking has become for them a habit.
We see the danger of an unchanged mindset in the book of 2 Kings 17. This is the tragic story of how the Israelites began their slippery slope into idolatry. Their desire was to serve God, but their actions and old mindsets followed the nations around them and it eventually led them to idolatry and corruption. The king of Assyria saw firsthand how harshly God dealt with idolatry, so when he repopulated Israel with newly repatriated Jews, he sent for Hebrew priests to teach the Israelites how to worship their God, Jehovah. The problem was that the new Jewish settlers continued to worship idol gods according to the religious customs that they learned from the nations from which they came.
Their geographic location had changed, but their mindset had not. The result was their ruin. Israel was conquered because it refused to focus on the one true God. They couldn't turn away from their old beliefs even though it led them away from God.
What beliefs are you refusing to let go of? If you understand the cost of holding on to it, you would realize that it's not worth it. Each of us must do the hard work of looking at how our beliefs make us engage in unhealthy behaviors such as excuse-making, blaming others, procrastinating, and emotional eating. We often engage in unhealthy relationships or choose lifestyles that are self-destructive and personally debilitating. We do these things because they are reflections of the pain caused by these deep-rooted beliefs that have become habit-forming mindsets that many of us have never let go of. Noticing which of these unhealthy behaviors you engage in is a big first step toward freedom.
PRAYER
Loving Father, Your promises are for eternity. Every generational curse and everything spoken against my health are broken in the name of Jesus. I declare that I am in sound health in my body, mind, and spirit. I am strong and courageous and successful in everything I do. I meditate on Your Word day and night. He who the Son sets free is free indeed. I declare my freedom in You. In Jesus Name, Amen.
DAILY SPIRITUAL EXERCISE
For today's spiritual exercise, identify a limiting belief that sabotages the goals you have set for your life; whether it is weight loss efforts, spending more time with family, returning back to school to finish a degree, or just seeking to become a more happier, healthier person.
Give all of your limiting beliefs to God and ask Him to help you change the way you see yourself, the world, and even Him. He is able. Ask the Holy Spirit to lead you to a thought life that only believes God's truth. Decide today that you don't want to live apart from His truth and light.
Morenzie, Cathy. Healthy by Design: Weight Loss, God's Way: The Proven 21-Day Weight Loss Devotional Bible Study - Lose Weight for Life, Deepen Your Faith, End Overwhelm & Doubt. (pp. 68-71). Guiding Light Publishing...

---
Practical
BREAKING FREE
By Sabrina Botts
"I do not understand what I do. For what I want to do I do not do, but what I hate, I do."
Romans 7:15
The apostle Paul very realistically captures the battle that all Christians face in the area of our desires. Whether it's something spiritual like allowing the Holy Spirit to help us not act out in anger or something mental like exercising self-control and not eating ice cream to soothe us when we are stressed. The truth is, we all seem to continue to do the things that we intuitively know we shouldn't do. As I have thought about this in my own life, what is totally illogical, and quite frankly, frustrating is: it's not that I don't know better, but rather, despite this knowledge, I tend to do it anyway.
Well, I know that I am not alone here. Actually, every human has this struggle mainly because we are habitual beings. A habit is, simply, a repeated action that soon becomes automatic. In fact, when it comes to habitual actions, reactions, or feelings, our brain, and the way God has wired it, is actually the real culprit. See, our brains are designed to solve problems through a sequence of very detailed operations. It uses an incredible amount of energy to take in the information needed and then process possible options and strategies to solve the problem. But once the solution is found, the next time the problem occurs, the hard work is bypassed, and the brain goes right to the solution. That in a nutshell is the process of forming a habit. It's what has often been called 'doing things on autopilot', without even consciously thinking about them.
James Clear, author of Atomic Habits, states it this way, "Your habits are just a series of automatic solutions that solve the problems and stresses you face regularly."[1] From the first time that you came home from work stressed and felt better when you picked up a piece of cake, a remote control, a cigarette or a glass of alcohol, the pattern began to set in. In fact, every time you repeated the action and felt the reward of calm, happiness or pleasure, that habit got reinforced. Now you do it without even thinking. In fact, your brain even knows to anticipate the reward as soon as the stress or trigger is felt.
If you are like me, you might be having thoughts of hopelessness right now. I mean, how can we fight against biology?! But wait, there is some good news! The good news is that just like our brains can form negative habits, our brains can also form positive, healthy habits. See, no longer do we have to be slaves to our cravings, or hopelessly controlled by bad habits, following their dictates. We have a choice to change our minds and correct our bad habits. And as Christians, we also have power through the Holy Spirit to do so! It is never God's will for us to live our lives in bondage to anything. Not to sin, not to self, and definitely not to bad habits that ultimately harm us and rob us of the health that God has so richly provided for us. The scriptures state in 1 Corinthians 6:12 that "all things are lawful unto me…but I will not be brought under the power of any". This is more than just information about our position in Christ, this must become a declaration about our desire for freedom.
You may now be asking the question just how do we get free from bad habits? The answer is really simple: just consistently form good ones. Before you close this devotional and decide to stop reading, I didn't say it was easy, but it is possible, and it starts with a change in the way we think. Actually, God promises that we can be transformed by renewing our minds. "Do not be conformed to this world, but be transformed by the renewal of your mind, that by testing you may discern what is the will of God, what is good and acceptable and perfect." (Romans 12:2)
Here are some simple 'Action Steps' to get us started towards a renewed mind:
1. A simple way to start changing your mind about negative habits or unhealthy choices is first to recognize what is actually on your mind. In daily prayer and meditation, ask God to help you to discern your mindset. You want to learn things like: why do you eat what you eat, as much as you eat, when you eat? Why don't you prioritize exercise? Do you really believe that God owns your physical body, and do you believe that Christian Stewardship should include your health? What about self-control? Does it really matter to God how and what we eat? What about motives for eating? Has food become an idol, meeting emotional needs rather than going to God for what is really needed? Now all of the above questions are related to eating and diet, but are there other areas in your life that are out of control? Are there other disciplines that you need to develop? Begin active introspection and self-confrontation in those areas also.
2. Now, you must purposefully choose to act on what God reveals to you, and know that he will assist you to change. His word declares that our Savior, the Lord Jesus Christ, has power, "…to bring everything under his control…" (Philippians 2:13). You must constantly claim that His power is readily available to you.
PRAYER
Dear God, You alone have the power to change the things in my life that I do not desire. I draw upon the strength that You have placed in the Name and Power of Jesus Christ. I ask for the strong will of the Holy Spirit, to come alongside and enable me to overcome the habits and mindsets that have kept me from living the life You designed for me to live. I claim this, and thank you for it, in Jesus' Name I pray. Amen.
[1] James Clear, Atomic Habits, (New York: Avery Publishing), 45.
---
ADDITIONAL RESOURCES
Published on Jan 25 @ 12:32 AM EDT