Gone Too Soon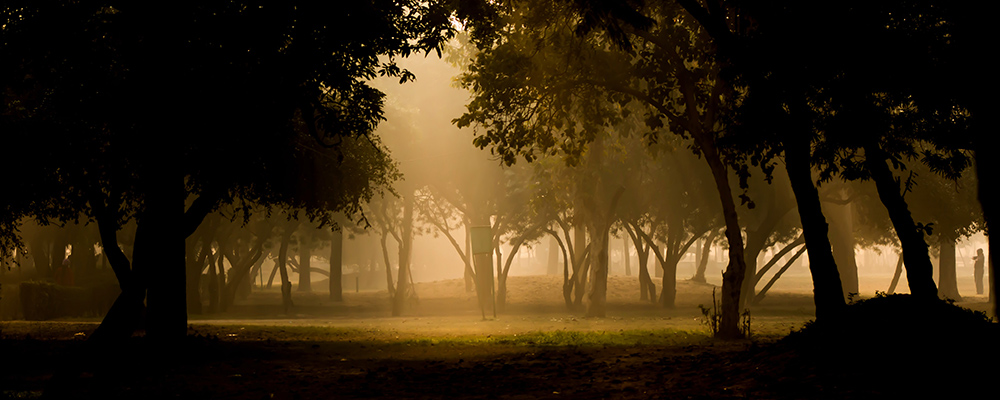 Jan 31 3:17 AM
Jan 31 3:17 AM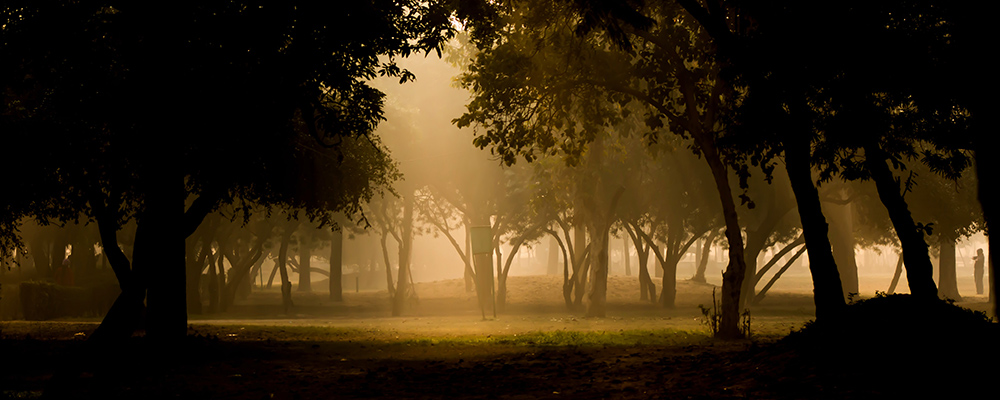 Day 26

Jan 26 12:40 AM
Jan 26 12:40 AM


Jan 26 12:40 AM
As you read today's devotional, play "WORTHY" from the Sacred Whispers Playlist.
Spiritual
GET UP, TAKE UP YOUR BED, AND WALK
By Sabrina Botts
After this, there was a feast of the Jews, and Jesus went up to Jerusalem. Now there is in Jerusalem by the Sheep Gate a pool, in Aramaic called Bethesda, which has five roofed colonnades. In these lay a multitude of invalids—blind, lame, and paralyzed. One man was there who had been an invalid for thirty-eight years. When Jesus saw him lying there and knew that he had already been there a long time, he said to him, "Do you want to be healed?" The sick man answered him, "Sir, I have no one to put me into the pool when the water is stirred up, and while I am going another step down before me." Jesus said to him, "Get up, take up your bed, and walk." And at once the man was healed, and he took up his bed and walked. Now that day was the Sabbath.
John 5:1-9
The narrative about the man at the pool of Bethesda in John 5:1-9 has always been curious to me. As we read through the miraculous healings recorded in the Gospels, most of them came as a petition to Jesus by the sick person, and in some cases, by someone else. But this one was different. When Jesus "happened" to pass by the pool of Bethesda while he was in Jerusalem, those who know the divine nature of Jesus would have to know that his passing by the pool that day was not by accident. Jesus always lived on purpose, with intentionality, to only do the will of His Father (John 6:38). This specific pool, Bethesda, was the place that the sick, hopeless, and helpless gathered. For they believed that randomly an angel would descend and stir up the water and the first person to step in would be miraculously healed of their ailment or disease.
Jesus honed in on someone who was not only sick but likely by now, completely discouraged about his life. He had been coming to this place for nearly four decades but still, he was not cured. The writer doesn't tell us his specific type of infirmity, but from the reading of the text, we can only infer that it likely involved some sort of paralysis or weakness that restricted his movement. What's so sad is that the actual physical problem that he was trying to cure was, ironically, the roadblock to accessing the cure he so desperately needed. He believed that all it took for him to be healed was to be the first to get in to the water, but in 38 years he had found no one who was willing to help him get in first. It seemed that he was so close, but yet so far.
Jesus, knowing how long he had been there without being cured, asks the man, "Do you want to be healed?" Now, my first thought is, of course he wants to be healed, why else would he have been there for all this time? But remember though, Jesus always lived on purpose and never wasted one single word, action, or deed during his time on the earth. He could have just walked up and touched the man and healed him, like the man who was born blind in John 9. He could have spoken a word of healing like he did for the centurion's servant in Matt 8, and the servant was cured the very hour that he spoke it. But for this man, Jesus went about healing him in a different way. Instead of healing him right away, Jesus engages him on a deeper level through that one simple question. Notice that he didn't ask what I would call more relevant questions like, "Can I help you get in the water?", "Why has no one helped you in all this time?", or "Why have you been here so long?". All these questions would be logical given the history that the scriptures have presented concerning this man. Jesus didn't ask the obvious questions, because what was obvious was not this man's real problem. Perhaps, Jesus' question was aimed at highlighting the man's true problem, which was far deeper than him getting in the water, or having someone to help him.
Some commentators note that many times the infirmed in Jerusalem had become beggars, and their disabilities, in a sense, became a source of financial benefit for them. After all, this pool was near one of the main entrance gates in Jerusalem close by the temple. Any Jew coming to the temple would have passed by them, and undoubted they would often have had compassion on their plight and provided financial gifts. Besides, how could you pass a beggar on the way to worship God and not help them? Perhaps this man had become so accustomed to his helpless plight, and the daily practice of making his living from begging, that this was all he truly expected out of life. After all, 38 years is a long time to be in a single state of misery and sickness. Surely by now, he had normalized his condition and the response of others to him.
Jesus takes this opportunity to handle this healing uniquely different from how He had healed others in the past. He doesn't touch the man, command his legs to strengthen, or even speak to his condition. He tells the man to simply, "Get up, take up your bed, and walk". In order to obtain his healing, this man was not going to be given anything, he would actually be required to do something. This pattern of healing is a powerful analogy that is relevant in our lives today.
In fact, years ago I was in a similar condition. For nearly a decade my life, my marital relationship, and resulting emotional state were a hopeless chaotic mess. I kept waiting for God to come in and simply deliver me from the depression, anxiety, and relational dysfunction that I found myself bound to. Year after year, I waited, cried, prayed, and continued to suffer. I finally got tired of the vicious cycle and asked God what was going on. He showed me that while I was waiting for Him to deliver me, he had already delivered the answers to my life's issues, now I needed to get up and do something to access the provision that he had for me. My deliverance was not going to come miraculously, but rather my deliverance involved me getting up and doing something.
J.R. Miller notes, "quite often we fail to receive the blessing he has ready for us because we are not moving forward with him. While it is true we miss many blessings by not waiting for God, we also lose numerous blessings for over-waiting. There are times when it takes strength simply to sit still, but there are also times when we are to move forward with a confident step."[1]
What about you? Is there an area of your life that is languishing with no apparent solution for victory? Is it in your health, your career, your relationships, your finances, your mental and emotional health? The good news is that there is hope for a seemingly hopeless situation. Whether it is counseling, exercise, and good nutrition, learning a new skill, or taking a class, we will learn that oftentimes God's provision for our deliverance is not in the miraculous, but rather in the practical. Sometimes the greatest miracles happen in the most mundane of actions. For you, like this man by the pool of Bethesda, your miracle may not be in the water; your miracle might just be in the simple act of getting up and walking. The very thing you have believed you couldn't do may just be the very thing that God will require you to do just before He delivers you.
PRAYER:
Lord, open my eyes to see if there are areas of my life where you have provided deliverance and provision but I am sitting waiting on a miracle. God give me the wisdom to hear you and courage to obey you to get up, take up my bed, and walk into the provision that you have so richly provided.
---
Practical
STARTING NEW/BREAKING OLD
By Frank Luke
'In that He says, "A new covenant," He has made the first obsolete. Now what is becoming obsolete and growing old is ready to vanish away.'
Hebrews 8:13
Starting a new habit, for some people, is actually one of the easiest things to do. Breaking old habits, now that's the tough part. Starting requires a consistent practice of 'behavior repetition'. But breaking old habits require a whole lot more. Ironically enough, through my experience, I've found the easiest way to break an old habit is to replace it with a new one.
Most bad or addictive habits begin in considerably simple ways. They start with the simple desire to try something new or something different. Soon this curiosity develops an appetite for the new thing that they tried, and before you know it, that thing that was once a novelty has now become an addiction. There are some indulgences that are so dangerous, that it is not even safe to try them; you should simply keep your distance from it completely. But for many other things that may be new and adventurous, there may be no harm in opening yourself up to them to give them a try. The problem arises when your appetite is not properly managed, and the thing that was once a novelty now becomes an overwhelming craving.
The enemy knows if he can entice you to indulge in something that you know may not be the best for you, it only takes a few missed steps, and a couple of "I got this", and before you know it you're stuck in a bad habit. It is so much easier to get into a bad habit than it is to get out of one. But thanks be to our God! He is a chain breaker and the giver of new beginnings.
Hebrews 8:13 show us the key to breaking something old by way of receiving something new. Many of the Pharisees, scribes, and priests resisted the message of Christ because they had grown comfortable with their familiarity with the old Law of Moses. Little did they know, not only was the old law fulfilled in Christ, but they were on a one-way path to eternal damnation by rejecting the new covenant of grace.
Each day we are given an opportunity to wake up and breathe, is God's way of saying, "you have a new opportunity". Develop a thirst for something new and let those obsolete, antiquated habits go. And then you will see how easy it is to break an old habit, by replacing it with the newness of Christ.
PRAYER
Heavenly Father, I am ready to break the old habits in my life that do not honor You or grow my relationships with You. I am in need of You to change my heart from the old to the new. Remind me that each day I awake is a new beginning. Teach me not to carry the baggage of 'yesterday's habits into my bright season of 'today'. I break the old ways of my past, for a new and fresh way of experiencing You even more today. In Your Name, Amen.
PRACTICAL ACTION TODAY
- Be honest with yourself about how the old habits are impacting your quality of life emotionally, physically, financially, and relationally.
- Identify what new habits you can replace for the old, and run after them (start with Christ and the word of God).
- Stay with the new habit until it becomes second nature.
[1] J.R. Miller, Streams In the Desert Reading Plan, The Bible App, 2022.
---
ADDITIONAL RESOURCES
Published on Jan 26 @ 12:40 AM EDT