Gone Too Soon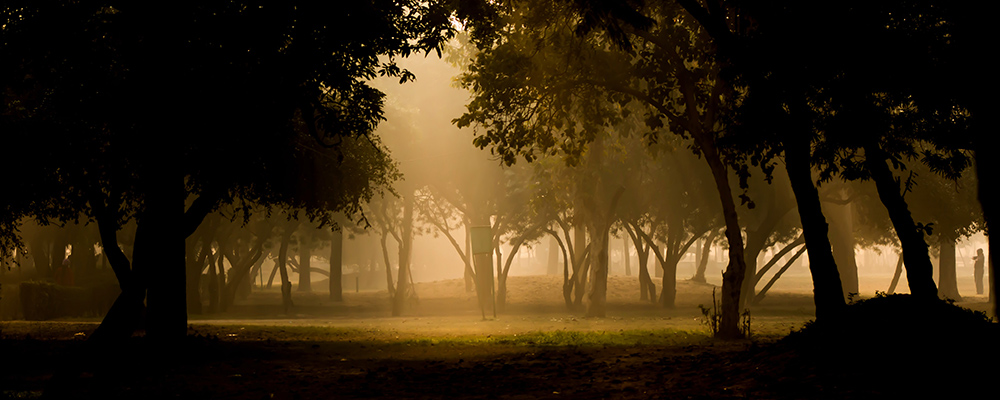 Jan 31 3:17 AM
Jan 31 3:17 AM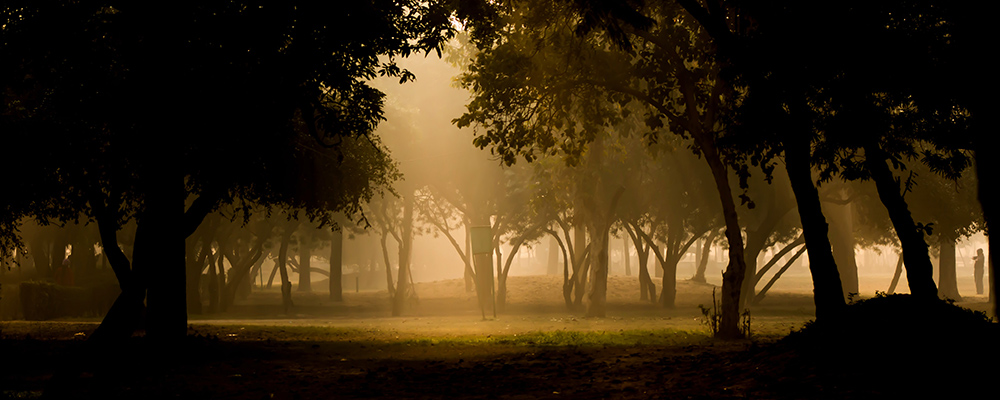 Day 27

Jan 27 12:30 AM
Jan 27 12:30 AM


Jan 27 12:30 AM
As you read today's devotional, play "HOSANA" from the Sacred Whispers Playlist.
Spiritual
Mental Wellness- Accessing God's Peace
By Sabrina Botts
"Peace I leave with you; my peace I give to you. Not as the world gives do I give to you. Let not your hearts be troubled, neither let them be afraid.
John 14:6
Many of the emotional and relational issues that plague us as adults are the results of seeds planted in our childhoods. I don't mean to suggest that there is a dysfunctional family in everyone's bloodline, but all of us were shaped by the things from our past and our parents' past and their parent's past, etc. When you see the inner turmoil that continues, besetting sins or overall dysfunctions in your own life, maybe it is time to take a deeper look.
One of the blessings of the COVID-19 Pandemic has been the focus on mental health or what I prefer to call "mental wellness". I think we can all agree that previously in America, mental and emotional issues carried a stigma, making the topics of anxiety, depression, or even addictions taboo. The sad reality is that for many minority communities, it is downright forbidden to speak of emotional or mental issues for fear of being labeled weak, flawed, and crazy, attaching a sense of shame to those who are experiencing these struggles.
This stigma has always confused me because mental illness and many common emotional distresses, actually result from a malfunction of a biological organ in our body – our brain. Yet, when other organs fail us, like the pancreas in diabetes, or our cardiovascular system with heart disease, there is no shame at all. In our cultural stigmatization of mental illness, we have enlarged the already deep chasm between the people who are ill and the help and support they need to get better.
Amazingly, through health discoveries dating back to Hippocrates (5th Century BCE), we have learned that our emotions, thoughts, addictions, desires, and fears all have their seat in our brains. In fact, neuroscientists and psychologists have realized that common mental health issues like anxiety and depression can actually result from a breakdown in the brain's chemistry. This breakdown can result from both internal things like thyroid disease and external things like prolonged stress. Yet other mental health conditions, unhealthy behavioral patterns, and a countless number of addictions can result from our brain learning to respond a certain way to things that we have experienced.
Some in the psychological community like Dr. Fulvio D'Acquisto, Ph.D., of the London School of Medicine[1], and Dr. Bret Stetka, Editorial Director of Medscape (WebMD)[2], actually see a link between the brain and the common immune system. Many believe that mental illness is much like other immune-driven illnesses. When the body is under the stress of foreign pathogens, the immune system activates to eliminate the threat. Sometimes the immune system over activates and we are stricken with allergic reactions, glandular disorders, and other non-stigmatizing diseases. The brain does the same thing when it is trying to protect its host from stress, trauma, or even some internal imbalances. Sometimes it over activates and the resultant symptom is what we often call a mental illness.
Additionally, mental, and emotional distress is common to mankind. In America, 1 in 4 adults - suffer from a diagnosable mental disorder in a given year, with anxiety disorders being the most common. [3] We even see examples on display all throughout the Bible. David expresses sorrow, grief, anger, despair, and even depression all throughout the Psalms. 1 Sam 16 mentions a harmful spirit that plagued King Saul and caused bouts of depression, paranoia, and fits of rage. The Apostle Paul notes in 2 Corinthians 1:8 that even he despaired of life due to the hardships he was facing. We see the demoniac in the gospels (Mark 5:1-20) who acted in bizarre ways, living in a graveyard, cutting himself, and was strong enough to break chains.
These truths make Jesus' promise to give us peace in John 16:6, even more appealing. It's as if he knew all the ways peace would be essential to our lives. So, if you are plagued with emotional and mental pain or behavioral dysfunction in your life, the time to seek a solution is now. I believe that since God made us body, soul, and spirit he desires for us to possess wholeness in every area of our being.
It's important to note, that for the Christian, there can be no healing and wholeness found outside of God. He has promised his peace, but like possessing the Promised Land, we need to take steps to access it. It must include steady doses of Biblical truth through scripture memorization, taking thoughts captive, prayer, and putting on the whole armor of God. And, in more cases than not, it should also include seeing a skilled, compassionate, Christian therapist. Therapy helps us identify sources of distress, provides a safe place to process deep-rooted issues, and can also assist in formulating solutions, including behavior change.
So, if you are struggling with mental, relational, and or emotional distress, I invite you to take the step to talk to someone. Today thankfully, mental health counselors are widely available by phone, text, or video and most insurance companies provide coverage. If you are uninsured you can also seek your local county health department or community health center for these services. Making this one critical decision can make a difference in your situation, helping you to be free to enjoy the abundant life of peace that God promised.
PRAYER
God, sometimes life overwhelms me, or I find myself being caught in cycles of dysfunction or behaviors that I cannot change. I want, instead, to access and live in your peace. Help me be open to doing all the things that lead to your peace, including having the courage to talk to a therapist. Remind me that my brain is a part of the body that You gave me. Help me to care for it, just as I would any other part of my being. May You be my Mind-Regulating God. In Jesus Name, Amen.
DAILY SPIRITUAL EXERCISE
If you are experiencing depression, bereavement, trauma from your past, or just confused thoughts, would you pray about speaking to a trained, licensed Christian counselor? They may just be the "angel in disguise" that God is seeking to use for your healing.
(Brief Editorial and Academic References in this devotional are provided by Marlin D. Harris)
---
Practical
TWO-SIDED FREEDOM
By Matthew Pryor
(Content Taken From The Body Tithe Devotional, Spiritual Encouragement for Your Journey)
Ever heard about the behavioral study where data was gathered on a playground? Surrounded by a fence, the playground was a flurry of activity for students in their free time. Swinging. Sliding. Laughing. Life was good. Then, researchers removed the fence. When the kids went out for recess the next day, they stayed mostly huddled in the middle of the playground. Now unsure about exploring, they were apprehensive and uneasy. The researchers put the fence back and the next day, all the running, playing and carrying on returned. It was back to business as usual for the children.
In essence, the children had become accustomed to the fence, and playing with it in the background had become somewhat of a 'habit'. When the fence was gone, it left a void because the fence had a meaning that was not known until it was no longer there. The fence, for them, meant a sense of security.
That security translated into greater confidence, and the fun followed.
At first glance, it would be hard to see how the fence boundaries gave the children freedom, but they did, and not just freedom "from" negative things, such as the temptation to wander off or the threat of dangerous people entering the playground. The boundaries also gave them freedom "for" things, such as exploring the playground, climbing on the equipment, and playing tag. Now, I'm not sure if the children would explain it that way, but most of our habits are more than just behavior patterns, most of them carry meaning and symbolism in our lives that fuel the particular behavior pattern that we are engaged in. What this means for us is that being free 'from' a habit may actually mean being free 'for' something better.
That's the 'flipside' of freedom, and more specifically, freedom in Christ. Jesus doesn't only release us from the negative: bondage to sin, guilt, performance-based acceptance, the law of sin, etc. He liberates us for the enjoyment of the positive: love, joy, peace, patience, kindness, goodness, faithfulness, gentleness, and self-control, for starters. Remember, "it is for freedom that Christ has set us free. Stand firm, then, and do not let yourselves be burdened again by a yoke of slavery" (Galatians 5:1). Let us not miss what this verse teaches. It gives us the reason why Christ set us free. It says, "it is for freedom that Christ set us free…". He literally set us free, so that we could experience…freedom.
This means that, as Christians, we can celebrate being released from the yoke of slavery. We can also take great delight in the blessings God has orchestrated for our pleasure. Many experts say that you should not merely try to eliminate a bad habit. If you do, you leave an empty spot for that habit to return. You'll be more likely to change your behavior if you replace the old habit with a new one. Our mental outlook regarding our fitness should be no different. We are far too focused on what we are giving up: junk food, time, TV or Internet or books, and magazines, money, energy, resources, etc. Instead of focusing only on the sacrifice (i.e., junk food, time, TV, etc.), we should focus on the reward.
We should replace the thoughts of what we're freeing ourselves from with thoughts of what we're freeing ourselves for. We are freeing ourselves for things such as playing with our kids or grandkids without losing our breath. Savoring the countless all-natural foods God created for our taste buds to enjoy. Having sustained energy throughout the day. Minimizing potential injuries. Being less self-conscious in the clothes we wear, and in the way our body looks. We are breaking bad habits so that we can lessen the likelihood of being struck with certain diseases. We will be able to serve our neighbors, church, and community at a higher capacity. This freedom will allow us to be outdoors more, possibly run a 5K, or mini or full marathon. This kind of freedom—the freedom "for"—is part of His perfect plan for our lives, wherever we are.
2 Corinthians 3:17 says, "Now the Lord is the Spirit, and where the Spirit of the Lord is, there is freedom." Imagine that! That same Spirit of freedom resides in us; in our hearts. Wherever we are, we have freedom! Not a reckless freedom, or a frivolous freedom, but a responsible, fulfilling freedom. This is the kind of freedom that Christ set us free for. This is the very freedom that lives in us — a complete freedom, with two sides! The "from" and the "for"; and both are designed for our benefit. Both are designed for His glory.
PRAYER
Father, thank You for not just freeing me from sin. Thank You also for freeing me to enjoy You, that You might be glorified. Will You forgive me when I fail to remember all that You've freed me to enjoy? Please help me to live a life characterized by the freedom You have given me. Amen.
DAILY SPIRITUAL EXERCISE
Psalm 34:4 (LBT) says, "I cried to him and he answered me! He freed me from all my fears." What great comfort it is to know that He answers in favor of freedom.
Psalm 34 might be a good starting place for you to spend 3 to 5 minutes of Gratitude Prayer today. It certainly is a great reminder of what the Lord is doing for us. As you pray, remember that freedom in Christ is the freedom to enjoy the life He has designed for us—a life lived with that design is the freest of all, and consequently where we will bring Him the most glory.
---
Pryor, Matthew. The Body Tithe Devotional: Spiritual Encouragement For Your Fitness Journey (pp. 157-159). Sophros.
[1] See https://www.ncbi.nlm.nih.gov/pmc/articles/PMC5442367/. Academic article entitled: Affective Immunology: Where Emotions and the Immune Response Converge. Published by the National Library of Medicine and the National Institute of Health. March 2019 Affective immunology: where emotions and the immune response
Affective Immunology: where emotions and the immune response converge
[2] See https://www.scientificamerican.com/article/important-link-between-the-brain-and-immune-system-found/. Article entitled Important Link Between the Brain and Immune System Found. July 2015
[3] https://adaa.org/understanding-anxiety/facts-statistics
---
ADDITIONAL RESOURCES
Published on Jan 27 @ 12:30 AM EDT