Gone Too Soon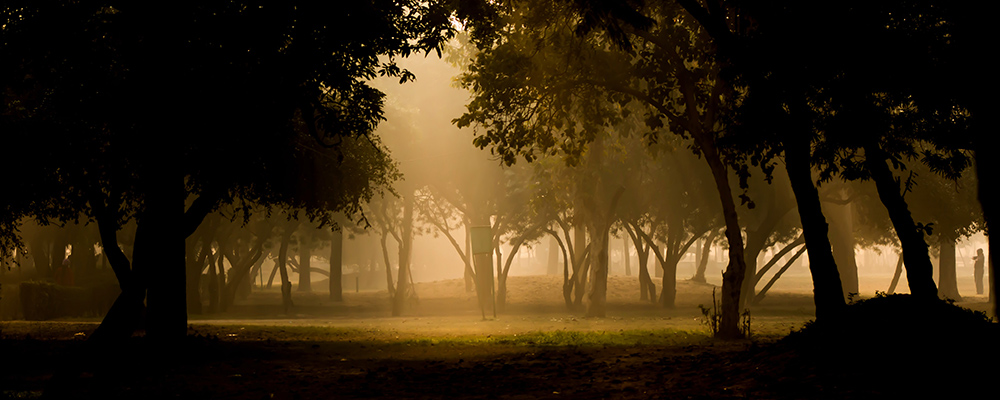 Jan 31 3:17 AM
Jan 31 3:17 AM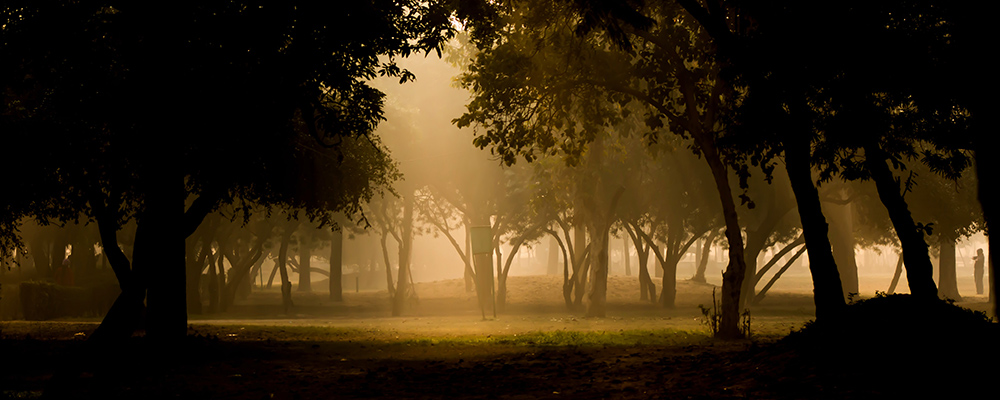 Day 28

Jan 28 12:43 AM
Jan 28 12:43 AM


Jan 28 12:43 AM
As you read today's devotional, play "YOU KNOW MY NAME" from the Sacred Whispers Playlist.
Spiritual
COMMON DISEASE: COMMON CURE
By Matthew Pryor – The Body Tithe Devotional
(Edited and revised by Marlin D. Harris)
"Because you belong to him, the power of the life-giving Spirit has freed you from the power of sin that leads to death".
Romans 8:2
All this week you have been reading about choices and bad habits in either our spiritual or physical devotions and I'm sure that by now you are pretty exhausted with the topic.
But unfortunately, bad habits and choices are not something that any of us can get away from. Whether we are talking about physical habits, mental thinking habits, our habits of vices and sins, or even the people we habitually choose to be in relationship with, our habits and choices are all around us.
Sometimes they stalk us with a haunting persistence; waiting for us to be presented with a good or a bad choice.
Our habits and choices are constantly reminding us of our weaknesses, our forbidden impulses, and our unhealthy cravings.
As much as we desperately want to be free of them, we simply can't seem to get away from negative habits and bad choices. Where did this come from and how did all of us in the human race become so compromised in our ability to make good choices? The responsibility lies conspicuously at the feet of our fore-parents, Adam and Eve. When Adam and Eve chose to disobey God and eat the forbidden fruit, they set all of humanity on a course of free, willful disobedience to the perfect and natural design that God had in creation. As a result, sin entered the world, and death along with it. What is more disturbing is that sin entered you and it entered me. All of us are equally impacted by sin and all of its painful aftereffects. We all naturally desire what is ungodly, and we all innately gravitate towards ourselves before we do others. This is not the picture of a bad person; this is simply the picture of the human condition.
Satan uses this moral defect against us, to make us feel that we are worse than others. However, that is simply not true. Beware of this kind of thinking. It will damage your mind, stain your psyche, and ultimately only perpetuate more bad choices. The truth is, we are all struggling, we are all weakened, and we are all human. Since our disease is universal, then so is our cure. There is one cure for the common diagnosis of sin. That cure is the unconditional love of God, expressed through the sacrificial death of His Son. This is our only hope and confidence that sin can be erased, our weaknesses can be reversed, and our lives can be redeemed.
Like any other cure, the patient can choose to accept or reject it. Jesus will not violate our free will. Even though 'free will' is what caused this disease of sinfulness in the first place, it is also what is at the core of our being made in the image and likeness of God. Therefore acceptance of the cure is completely up to us. All that is needed is to receive the love that God has for you, accept Jesus as your Savior, and put the full weight of your eternal trust in him. Until we do this, our habits and choices can never truly be cured.
Every day, I talk to patients who have a history of making bad choices—whether it's smoking, excessive drinking, overeating, lack of exercise, unwise relationships, and even illegal drug use. In many cases, these choices have shortened their natural lifespan by months, if not years. When we turn away from our bad habits and make good choices, sometimes the downward trend of health problems can be slowed and occasionally even reversed. If you're in such a situation, it's worth the pain to change. But even if we don't change our bad habits, we can still change what happens when we sin. When we turn to the Lord, he will release us from the permanent death that is the resultant price for our sin. And that's a change worth making!
Though our physical bodies will one day fail us and return to dust, God has promised us eternal, heavenly bodies. These new bodies will be complete and healthy, free of sickness, disease, and weakness. Jesus came to find me even when I wasn't looking for him. When he did, my life turned around 180 degrees from the way I was living before. Prior to meeting Jesus, I was on a pathway filled with sin, destruction, and death. Turning toward Christ gave me a new life and lifted my spirit out of those destructive behaviors.
No matter which path you're currently on, I know that Jesus can rescue and redeem you. You were created to live perfectly in paradise, but we have been relegated to stumbling sinfully through the world. But your life can be placed back on the right track. No, it won't be perfect, but it will be forgiven and redeemed if you would make Jesus your choice today.
PRAYER
Father, I am choosing Jesus today. I admit that I am a sinner, and I am in need of a Savior. I believe that Jesus died in my place, and gave His life that I might have real, true life. I ask Him to come into my life and be my Lord and Savior.
I repent of my sins and dedicate my life and my choices to Him, and pray that He would fill me with His Holy Spirit. Lord Jesus, come into my heart and never leave. In Jesus Name I pray, Amen.
YOUR NEXT STEP
If you prayed the prayer above and for the first time truly meant it, then I would like to say "welcome to the Family of Christ". You are now a Christian and on your way to becoming a fully committed follower of Jesus Christ. But you must take the next step and share your experience with someone whom the Holy Spirit will use to help guide you along this new journey. One way to do that is to simply go to https://www.newlife-atl.org/contact and fill out a contact form to let a New Life Church leader know that you just gave your heart to Jesus, and you are ready to begin a new life with Him! We are so happy that you did!
DAILY SPIRITUAL DISCIPLINE
Pick one bad habit or one ungodly choice, and by intentionally seeking the Lord's help, start making good choices that will erase that one bad habit today. Just as the Lord Jesus redeemed your life by making you a new creation in Him, He will also give you the strength to overcome any destructive habit that seeks to make your life less than what He created you to be.
---
Practical
THE WIDOWMAKER
By Dr. Reggie Anderson
(Content taken from "The One Year Book of Healing: Daily Appointments with God")
"No wonder my heart is glad, and my tongue shouts his praises! My body rests in hope. For you will not leave my soul among the dead or allow your Holy One to rot in the grave."
Acts 2:26-27
As a primary care physician practicing rural medicine in a small town outside of Nashville, Tennessee, I have witnessed a lot of healing. Some of it has been through the work of medical professionals, whom God uses to carry out his good work, and some have happened supernaturally—the result of God's direct intervention. Either way, I've never seen anyone healed or helped with any disease or illness that did not involve their cooperation and commitment to the healing. In many ways, healing is a two-sided experience. God must do His part in the healing process, and man must do his. The following short conversation is between me and a young man named Brett, who has just come to the difficult realization that he must take personal responsibility for his health.
"It's kind of late for a farmer to be sleeping in, isn't it?" Brett opened his eyes, yawned, and smiled. He was usually up and out before the rooster crowed, but he'd had heart surgery the day before and was still recuperating. Brett had grown up on a meat and potatoes diet—usually with dessert to polish it off. And like many of my patients whose diets had placed them at an increased risk for premature heart disease, his unhealthy eating habits had caught up with him.
At forty-two, he was much too young to have undergone heart surgery. "Brett, your heart surgeon gave me a call yesterday. That surgery saved your life. He said you needed a four-vessel bypass and that you had a 99 percent blockage in the left coronary artery—that's what we call a widowmaker. You're a lucky man to have this much heart disease and not much muscle damage."
"I am thankful," Brett said. "That widowmaker almost caused me to meet my maker! But I know that God has a different plan for my life."
"You're right. He does, but you're going to have to make some different choices about your health—specifically, your diet."
"I know. You've been preaching to me about diet, exercise, and especially watching my portions. Being in the ICU gives a man a lot of time to think. I realize that instead of my friends and family gathering at my bedside right now, they could be gathering at my graveside. Not only am I going to make changes, but I am going to make sure everyone I know realizes they need to make changes too."
Brett was faithful to his word. He made a major overhaul to his life and became an evangelist to his friends and family, not only for God's goodness but also for good health. Each day, when he gets up before the rooster crows, he thanks God for his second chance.
This short conversation reveals how significant it is to have a clear sense of ownership of your health. Many of us are gambling with our lives, by not making some critical choices today. Changing our diet, exercising, resting more, and worrying less, may seem like difficult things to do, but it just might make the difference between living for a few more years, or living long enough to see the next generation. The choice, in many ways, is yours.
PRAYER
Heavenly Father, may I be granted the courage and determination to make the necessary changes in my life that may be required. You are a God of second chances, allowing people to be reborn into new life through Your Son Jesus. Thank you for not giving up on me and instead, showing me the way. In the name of Jesus, I pray. Amen.
DAILY SPIRITUAL EXERCISE
When faced with a major blockage in your heart or in your soul, look to God for a way to bypass the damage and start a new life. Make a decision today to eliminate one bad choice from being a part of your life.
---
Anderson, Reggie. The One Year Book of Healing: Daily Appointments with God for Physical, Spiritual, and Emotional Wholeness (p. 172). Tyndale House Publishers, Inc.. Kindle Edition.
---
ADDITIONAL RESOURCES
Published on Jan 28 @ 12:43 AM EDT