Gone Too Soon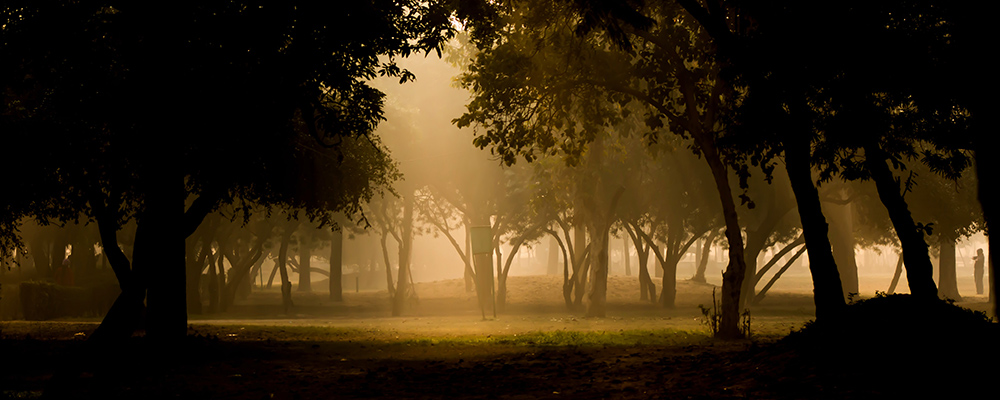 Jan 31 3:17 AM
Jan 31 3:17 AM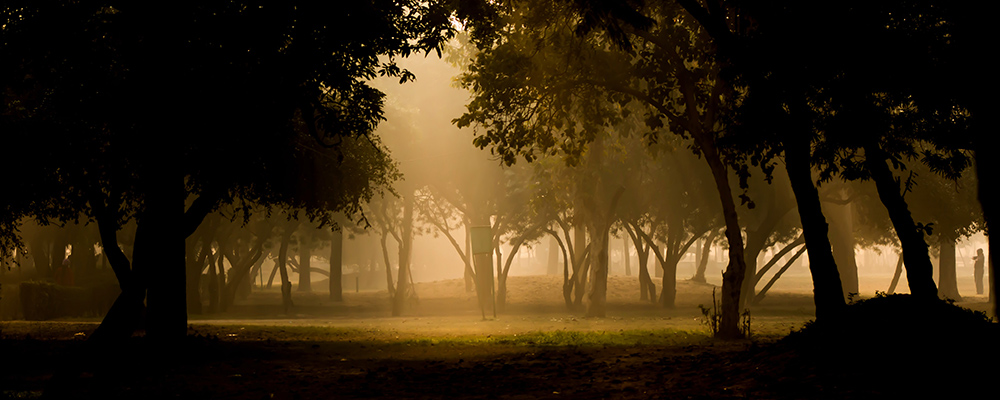 Day 4

Jan 04 12:33 AM
Jan 04 12:33 AM


Jan 04 12:33 AM
As you read today's devotional, play "NO BONDAGE" from the Sacred Whispers Playlist.
Spiritual
FREEDOM FROM vs. FREEDOM FOR
By Matthew Pryor
(Content Taken From The Body Tithe Devotional, Spiritual Encouragement for Your Journey)
"It is for freedom that Christ has set us free. Stand firm, then, and do not let yourselves be burdened again by a yoke of slavery."
Galatians 5:1
Ever heard about the behavioral study where data was gathered on a playground? Surrounded by a fence, the playground was a flurry of activity for students in their free time. Swinging. Sliding. Laughing. Life was good. Then, researchers removed the fence. When the kids went out for recess the next day, they stayed mostly huddled in the middle of the playground. Now unsure about exploring, they were apprehensive and uneasy. The researchers put the fence back and the next day, and all the running, playing and carrying on returned. It was back to business as usual for the children. The fence gave them a sense of security. That security translated into greater confidence, and the fun followed.
At first glance, it would be hard to see how the fence boundaries gave the children freedom, but they did, and not just freedom "from" negative things, such as the temptation to wander off or the threat of dangerous people entering the playground. The boundaries also gave them freedom "for" things, such as exploring the playground, climbing on the equipment, and playing tag. That's the flip side of freedom, and more specifically, freedom in Christ. Jesus doesn't only release us from the negative: bondage to sin, guilt, performance-based acceptance, the law of sin, etc. He liberates us for the enjoyment of the positive: love, joy, peace, patience, kindness, goodness, faithfulness, gentleness, and self-control, for starters: "It is for freedom that Christ has set us free. Stand firm, then, and do not let yourselves be burdened again by a yoke of slavery."–Galatians 5:1 (NIV)
This means that, as Christians, we can celebrate being released from the yoke of slavery. We can also take great delight in the blessings God has orchestrated for our pleasure. Some people say that you should not merely try to eliminate a bad habit. If you do, you leave an empty spot for that habit to return. You'll be more likely to change your behavior if you replace the old habit with a new one.
Our mental outlook regarding our bodies should be no different. We are far too focused on what we are giving up: junk food, time, TV or Internet or books, and magazines, money, energy, resources, etc. Instead of focusing only on the sacrifice (i.e., junk food, time, TV, etc.), we should focus on the reward. We should replace the thoughts of what we're freeing ourselves from with thoughts of what we're freeing ourselves for.
We are freeing ourselves for things such as playing with our kids or grandkids without losing our breath. Savoring the countless all-natural foods God created for our taste buds to enjoy. Having sustained energy throughout the day. Minimizing potential injuries. Being less self-conscious in our swimsuit at the beach. Lessening the likelihood of being struck with certain diseases. Serving our neighbors, church, and community at a higher capacity. Running a 5K, or mini-marathon. Or taking a well-deserved Sunday afternoon nap.
This kind of freedom—the freedom "for"—is part of His perfect plan for our lives, wherever we are. 2 Corinthians 3:17 says, "Now the Lord is the Spirit, and where the Spirit of the Lord is, there is freedom." Imagine! That same spirit resides in us, in our hearts. Wherever we are . . . freedom! The freedom He set us free for—the very freedom that lives in us—is a complete freedom . . . with two sides! The "from" and the "for"—both are designed for our benefit. Both are designed for His glory.
Prayer
Father, thank You for not just freeing me from sin. Thank You also for freeing me to enjoy You, that You might be glorified. Will You forgive me when I fail to remember all that You've freed me to enjoy? Please help me to live a life characterized by the freedom You have given me. I am free for Your glory. Amen.
Daily Spiritual Exercise
The Living Bible Translation of Psalm 34:4 says, "For I cried to him and he answered me! He freed me from all my fears." What great comfort that He answers and that He answers in favor of freedom. Psalm 34 might be a good starting place for 3 to 5 minutes of 'Worship and Prayer' for today. It certainly is a great reminder of what the Lord is doing for us. As you pray, remember that freedom in Christ is freedom to enjoy the life He has designed for us—a life lived with that design is the freest of all, and consequently where we will bring Him the most glory.
Pryor, Matthew. The Body Tithe Devotional: Spiritual Encouragement For Your Fitness Journey (pp. 157-159). Sophros.
---
Physical
TRANSFORMATION – YOU ARE WHAT YOU EAT!
By Loretta Shelton
"Let not him who eats despise him who does not eat, and let not him who does not eat judge him who eats, for God has received him."
Romans 14:3 (NKJV)
Our health depends on wise nutrition. The food we eat is assimilated into our bodies and becomes our nails, skin cells, and blood. In a real sense, we are actually becoming what we eat. In the same way, we are actually becoming—emotionally and spiritually—what we put into our minds. Proverbs 23:7 is the biblical version of you are what you eat. It says, "For as he thinks in his heart, so is he."
Are you looking for a health transformation? If you want to see a transformation in your health and overall physical well-being, I recommend that you rethink how you view the purpose of food in your life.
We become what we eat and healthy nutrition is the foundation of self-respect and the personal care of your body. Paul provides input regarding eating in Romans 14:3 - "Let not him who eats despise him who does not eat, and let not him who does not eat judge him who eats, for God has received him."
During Paul's time, some Jewish Christians had grown little in their faith and kept old Jewish food laws. Other Christians ate all types of food. Christians should not look down or criticize the eating habits of their fellow believers whether they are carnivores or vegetarians or some combination in between. God accepts the eating habits of both groups. Christians should not judge whether meat is ingested nor the type of drink. There should also be no judgment or disrespect of a religious day or observance of the Sabbath as it relates to spiritual well-being, physical well-being, and overall health.
I am a pescatarian and have transformed my health and physical abilities by following the tips below. My incentive was my physician who classified me as obese, which was noted in my medical records and subsequently forwarded to my insurance company. My motivation was a desire for "transformation". I was motivated to control what was in my realm of control and implement action plans to meet my physical targets. I lost over 40 pounds and have maintained my weight loss goal/s for over 6 months. I achieved this goal by limiting my intake of processed foods, cutting back on restaurant eating, and eliminating the consumption of fast food. I also committed to drinking more water (daily). (Note: Consult your physician or any other health care practitioner before attempting any recommendations presented below.) ­­­­­
In the transformation process, remember that "your being is impacted by your doing". Therefore, one of the first elements of discipline is how you view food and how you control your hunger. The thought is that if you can control what you eat and drink you can control anything else in your life with the aid of the Holy Spirit. Let food be an incentive to give you the fuel needed to help your body transform and function as the Lord designed it so that you can be spiritually, mentally and physically equipped to fulfill God's kingdom business. In working toward this transformation, continually recognize that "You Are What You Eat"!
Practical Action Today:
Food Intake: It is recommended that 75% of daily food intake should be from plant-based foods.
Eat Clean: The idea is to consume foods that are as close to their natural state as possible (e.g. more fresh vegetables and fruits, limit processed foods, try organic produce, avoid trans fats, eat less saturated fats and focus on good fats).
Beverages: Severely reduce soda and sugary drinks from your intake; drink more water. It is recommended that individuals drink (in ounces) at least half of their body weight in water daily (e.g. 180 lb. individual should drink 90 oz. of water).
Less Worry, More Sleep: Try to get at least 8 hours of sleep; turn off any distractions, such as a T.V. or anything that will interrupt your sleeping pattern.
Less Processed Sugar, More Fruits: Consume fresh fruits instead of cake, cookies donuts, and candy.
Less Meat, More Veggies: Fill half of your plate with fruits and vegetables.
Healthy Choices: Re-purpose your refrigerator to include healthy choices for snacks (e.g. cut-up fresh veggies, washed fresh fruit, hard-boiled egg, or any other healthy protein source).
PRAYER:
Loving Father, I thank You that You have made me in a fearful and wonderful way. My body is Your temple and dwelling place on this earth, so Lord make me a wise and diligent steward of it. May the foods I nourish it with, be the foods that will bring it the greatest amount of health and wholeness. Lord strengthen me to resist when I am tempted to satisfy my cravings with things that will not bring me health. May this conviction extend to not only my food but to my thinking, my relationships, my entertainment, my pleasures, and all things that my life and heart enjoy. Make me Your vessel, and a house unto Your Name. In Your Name, I pray, Amen.
---
ADDITIONAL RESOURCES
Published on Jan 04 @ 12:33 AM EDT