Gone Too Soon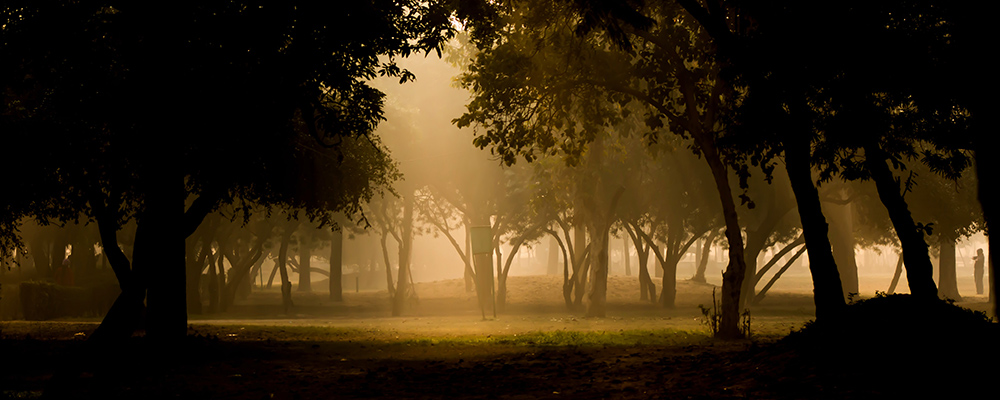 Jan 31 3:17 AM
Jan 31 3:17 AM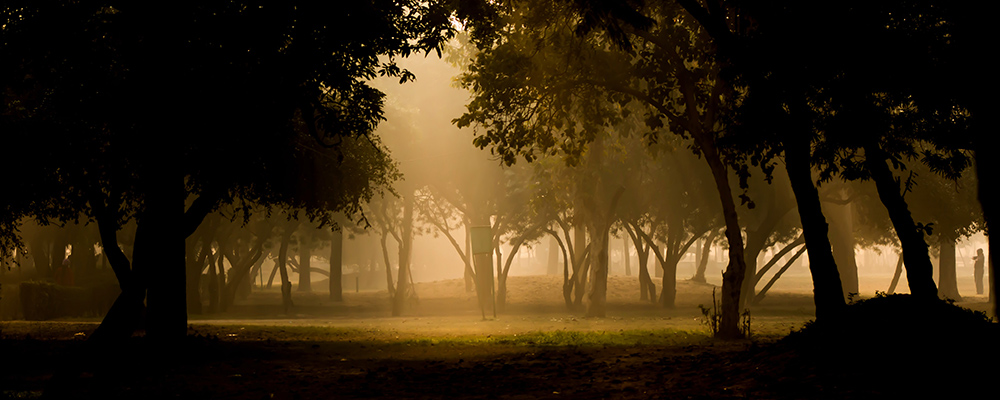 Day 5

Jan 05 12:27 AM
Jan 05 12:27 AM


Jan 05 12:27 AM
As you read today's devotional, play "YOUR GREAT NAME" from the Sacred Whispers Playlist.
Spiritual
GOD BRINGS GOOD OUT OF EVIL
By Marlin D. Harris
"But Joseph said to them, "Don't be afraid. Am I in the place of God? You intended to harm me, but God intended it for good to accomplish what is now being done, the saving of many lives."
Genesis 50:19-20
I, and a group of missionaries from our church, were on a short-term missions trip in Liberia, West Africa. We had set up a makeshift clinic in the little village town of Salala, Liberia, and a group of doctors, dentists, and volunteers were providing treatment to the patients who traveled from miles away and were thronging our clinic for medical treatment. There was a mother who was carrying her newborn baby and had been waiting in line for her baby to be seen by a doctor now for hours. We noticed her in the line and quickly pulled her away and took her in to visit with the pediatrician who traveled with us on this trip. When we uncovered the blanket that this baby was wrapped in, our eyes met the saddest sight many of us had ever seen in our time of doing foreign missions. This baby was nothing more than tiny bones thinly covered by a frail layer of skin. There was no fatness to the baby's flesh, and the skin had dried and was beginning to crack.
This was the worst case of malnutrition that our American doctors had ever witnessed. Immediately our hearts broke as the nurses and doctors attending to this child all began to weep while they feverishly worked. The first thing to do was to begin a small IV of fluids to help nourish this baby. Her little life depended on receiving that IV. The problem was that her flesh was completely nonexistent and there was no good place to insert the needle. The doctors poked and prodded her body trying to find a suitable place to insert the needle. When an insertion point was found, this frail, emaciated baby began to let out the loudest screams she possibly could to counteract the pain that she was experiencing. Despite her screams, the doctors absolutely could not stop. They had to pierce her skin, inflict great pain on this completely frail child and insert the needle. Not one person in the room had the heart to watch. Slowly, after the torture of being pierced was over, the fluid began to flow, and the baby's life was saved. It was in that moment that I sensed the quiet voice of God saying, "this is what it feels like when I bring good out of what you call evil".
Joseph is an important figure in the historical faith of the Old Testament Jews. He stands as a representative champion for many of us today. From his humble beginnings to his 'multicolored coat,' to his slavery and imprisonment, to his revelatory gifts, to his remarkable ascent to political power, Joseph's story of faith reveals many profound truths that does for us what the Psalmist declared when he said, 'You O Lord, will show me the path of life'.
In Genesis 50:19–20, when Joseph finally reveals himself to the brothers who betrayed him, he uses these halting words: "You intended to harm me, but God intended it for good." Though Joseph's path was treacherous and life-threatening, it led him to a place where he could save his people, along with the Egyptians, during the bleak years of widespread famine. Could it be that all of his pain and betrayal was meant for this one climactic experience of his life? God had made all of the struggle and the suffering worth it.
Joseph saved hundreds of thousands of people because he was willing to suffer great disappointment and continuous tragedy. Just because life hurts you, doesn't mean that you have necessarily been harmed. Joseph's words ring true – God meant it for good. The wondrous beauty of this amazing power of God is that God is able to bring the greatest good out of the most painful evil. No evil has the right of ownership over our lives. Evil is only a tenant, soon to be evicted. Such as in the case of that little baby in Liberia, Africa, evil may be the needle, but God's goodness is the life-giving fluid that somehow flows through it.
Joseph serves as a type of Christ. Jesus, who is the Great Deliverer from the Bondage of Sin, was done tremendous harm beyond compare. Who can deny that rejection by one's own countrymen, betrayal by one's own friend, a torturous scourging by trained Roman soldiers and ultimately a slow execution on a wooden cross is more evil than any man can abide? The weight of this evil is multiplied without measure when you consider that all of this was done to the sinless Son of God. The One we should be worshipping was the One that we are crucifying. Could it be that the enormity of our shame is what made the prophet Isaiah exclaim "we hid as it were our faces from Him…"? (Isaiah 53:3)
Though the sufferings of Christ are much to take in, the Father had a glorious purpose living in the backdrop behind it all. The Father planned our redemption in every lash of the whip that lacerated his back. He ordained our forgiveness in each drop of blood that oozed from his writhing body and thorn-pierced brow. God authorized his punishment so that you and I could be at peace. When He cried from the cross, He was paying our debt with His every breath. Like Joseph before him, all that the enemy intended for evil in Jesus' life, God turned it into good.
In some degree, is not the story of Joseph and even Jesus, also our story. Is not the evil that blows into our lives with the force of a thousand hurricanes, under the ultimate control of our God. Will He not stop the enemy from his relentless desire to steal, kill, and destroy. Tell me, are we not 'more than conquerors through him that loves us' (Romans 8:37)?
God, who restores the years of our hurts, takes all the evil and pain and suffering and hopelessness in our lives, and 'works for the good of those who love him, who have been called according to his purpose' (Romans 8:28). After all of your tears, and your anguish, you are still standing. You and I are living proof that Jesus brings good from evil. Pause here to worship with me! Our God turns evil into good! The final outcome of the hardest of circumstances belongs to Him and to Him alone.
You need not be enslaved to the power of evil or its effects in your life anymore. Fear over the hard days you may be facing has lost its authority to command your daily thoughts, emotions, and actions. Today you can rest in the assurance that you are loved, protected and that God is working all things out for your good—to his glory.
Prayer
Father, I thank you that you are always converting the hard stories in our lives into radiant testimonies of your faithfulness. During this fast, I defer and surrender to your work in the midst of the challenges I am facing. I revel in your promise to "make all things new" (Rev. 21:5) when you come again in all your glory. In Jesus' name, Amen.
Daily Spiritual Exercise
Is there a hard story in your life that God has turned around for good? Take a moment today to write down that story and make it a point to share it with someone that you know is going through a hard season right now. Your heartbreak of yesterday is now a beautiful and important part of your testimony of God's faithfulness. Like Joseph, how has God used your story to impact the lives of others around you?
Physical
HEALTHY CHOICES – HEALTHY LIFE
By Traci Brockman
(Additional Content Taken From Healthy Eating, God's Way, By Cathy Morenzie)
"So whether you eat or drink or whatever you do, do it all for the glory of God."
1 Corinthians 10:3
The topic of healthy eating and what is the "right" kind of diet can be very confusing and fraught with many negative connotations. For every one list that describes a certain food as good for you, another warns that it is toxic. And while the word diet is often thought of in terms of food restriction, in its simplest form, diet just refers to the food that a person or community habitually eats. With that in mind, diets often vary based on geographic location, cultural practices, physical health needs and conditions and personal preferences.
The question people most commonly ask is, "What should I eat?" Or some version of the similar question which includes: What diet is the right one for me—Keto, Paleo, LCHF, Mediterranean? Should I do intermittent fasting; and if so, how many hours and what should I eat when my eating window opens? These are all fair questions, but they are not the right questions.
Truth is, most of us are not really looking for the healthiest way to eat when we ask these questions. We're really looking for the "hacks." We want the best, quickest, simplest, and most efficient way. Unfortunately, those are not always what's right for our bodies. It does not matter whether you practice intermittent fasting, Keto, Paleo, or live solely on organic food. Healthy eating is an individual journey that will take time and practice. There really are no shortcuts, but you can learn the right approach to take.
Even with the variation among diets, there are some tips that can be employed to increase healthful eating patterns.
1. Drink More Water. Water is helpful to keep you hydrated and can encourage drinking less of other beverages that may contain high calories and sugar.
2. Eat Protein at Every Meal or Snack. Protein helps to keep you feeling fuller longer, helping you to eat fewer calories. Good sources of proteins are eggs, lean meats, beans, and nuts.
3. Bake or Roast Instead of Grilling or Frying. How foods are prepared can increase their toxicity and risks of several adverse health conditions. So choosing to prepare foods by baking, broiling, roasting, and slow cooking for instance are better options.
4. Eat Vegetables First. Eating vegetables at the beginning of a meal can help slow carbohydrate digestion and increase feelings of fullness, leading to the consumption of fewer calories.
5. Cook at Home More Often. Cooking your own meals allows you to control the ingredients and know exactly what is in them.
Making healthier food choices can be done in a variety of ways. And as we consider what we put into our bodies via foods and drink, our choices can be another way to glorify God and show respect and appreciation for the temples which we steward.
As you eat, your body breaks down foods into their chemical parts which is where we get nearly all of the nutrients that our bodies need for maintaining proper and good health. The bulk of these nutrients are derived from carbohydrates, fats, and proteins. A very basic rule of thumb is to consume 33.3% of your daily calories from each of these groups.
Carbohydrates
Carbohydrates include a big umbrella of foods ranging from chocolate bars to bread, pasta, fruits, grain products, starchy vegetables, beans, legumes, and juices. They include both junk foods (refined carbs) and nutritious foods (whole grains, also called complex carbohydrates). Most of us eat too many refined carbohydrates and not enough complex carbohydrates such as beans, whole grains, and vegetables.
Proteins
They do most of the work in cells and are required for the structure, function, and regulation of the body's tissues and organs. Protein can be found in most foods, but the most concentrated forms can be found in meat, poultry, seafood, eggs, soy, beans, and nuts. They are more difficult for our bodies to break down than carbohydrates, so they keep you fuller longer. Most of us do not eat enough protein.
Fats
Fats are nutrients in food that the body uses to build cell membranes, assist in hormone production, and a lot of other important roles. Fat-containing foods are avocados, nuts and seeds, or animal fats such as butter. They are more difficult to break down in the body, so they leave you more satisfied than carbohydrates. Most of us eat too many bad fats found in processed foods and not enough good fats found in avocados and nuts.
Calories
A calorie is simply a measure of energy that you ingest from the food you eat. Carbohydrates, fats, and proteins combine to make up the majority of the calories you consume each day. The number of calories that you eat each day should be based on your activity level, metabolism, age, height, weight, and sex. On average, you need 1,600-2,000 calories per day. In the Practical Action Section below, you're going to start this process by getting a snapshot of how many calories you consumed yesterday and how many of them were derived from carbohydrates, fats, and proteins.
Practical Action Today:
Take the time today and calculate your daily caloric needs if you don't already know it, and compare it to your current caloric consumption. What is the difference? If you have not already done so, set up a MyFitnessPal (myfitnesspal.com) account or another tracking tool that you prefer and begin tracking your food. To determine your daily caloric needs,
1. Go to: https://www.myfitnesspal.com/tools/bmr-calculator
2. For Additional resources: My Fitness Pal Training Video:
3. Visit:www.WeightLossGodsWay.com/myfitnesspal
Reflect:
Are you willing to let go of finding the perfect diet and discover the right way to eat for your body? Do you have a good understanding of the difference between carbohydrates, fats, and proteins? Select a few from each category that are right for your unique body. Which of the three macronutrients (carbs, fats, or proteins) are you most challenged with maintaining (either in excess, or deficiency), and what will you do to increase or decrease your consumption of them? [1]
Prayer:
"Lord, I thank You that You continue to challenge me so that I can grow stronger in You. With every challenge and every temptation, I call on You and call Your Name. I know that You will always answer me. Satisfy me with Your love. When I feel like I need more food, more satisfaction, more love, remind me that it is all found in You and You alone. Remind me that my food is to the will of my Father. Remind me of how little food I actually need each day and renew my taste buds so that they enjoy wholesome and nutritious foods. Give me a disdain for feeling like I need to feel stuffed. I declare that I eat within my boundaries and am satisfied. In Jesus' Name, Amen."
[1] Morenzie, Cathy. Healthy Eating, God's Way: Weight Loss Devotional and Challenge: Calm Your Cravings, Overcome Obsessing, Hone Healthy Habits, and Build Biblical Boundaries (Healthy by Design). Guiding Light Publishing
---
ADDITIONAL RESOURCES
Published on Jan 05 @ 12:27 AM EDT