Gone Too Soon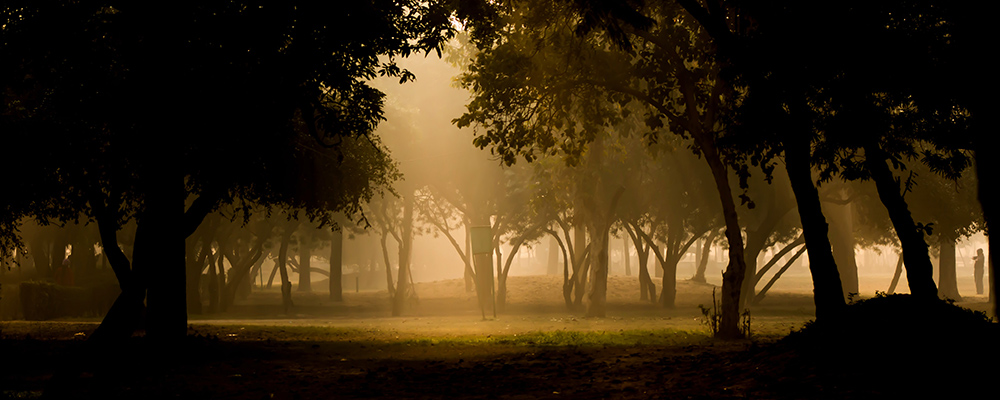 Jan 31 3:17 AM
Jan 31 3:17 AM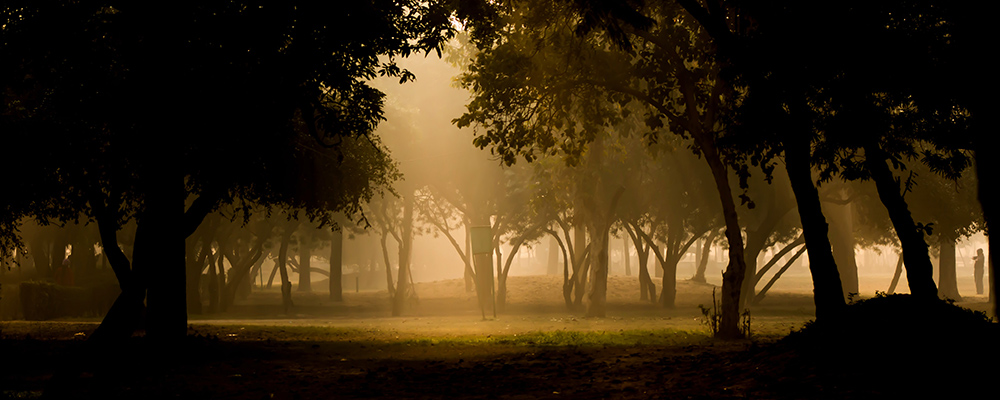 Day 6

Jan 06 12:34 AM
Jan 06 12:34 AM


Jan 06 12:34 AM
As you read today's devotional, play "You're Doing it All Again" from the Sacred Whispers Playlist.
Spiritual
THE LORD IS MY REFUGE
By Matthew Pryor
(Content Taken From The Body Tithe Devotional, Spiritual Encouragement for Your Journey)
"God is our refuge and strength, a very present help in trouble. Therefore we will not fear, though the earth be removed, and though the mountains be carried into the midst of the sea."
Galatians 5:1
Have you ever seen the "Running of the Bulls"? The most famous one is held in Pamplona, Spain. Thousands of adventurers try to outmaneuver, outrun, or outlast a group of bulls released in some blocked-off streets spanning a half-mile. It's an interesting sight to watch people literally run for their lives. Maybe you've seen a movie where the heroes are being chased as they run for the gates of their country's embassy. Imagine a young boy running home as he is being chased by a pack of bullies. Whatever the case, once they reach their destination, a wave of relief washes over them. They're safe . . . secure . . . protected. They have found refuge.
In the Old Testament, the word "refuge" was especially significant as there were entire cities designated as "Cities of Refuge." Revenge was so prominent that manslaughter was repaid with manslaughter, oftentimes done by the hands of the victim's family, even if the death was unintentional. If you were involved in an accidental death, you could flee to one of six Cities of Refuge. There you were kept safe as you awaited trial. You can imagine an enormous sense of relief washing over you once inside those city walls.
Although King David never fled to a City of Refuge, he certainly knew what it was like to be pursued by his enemies. David's faith, obedience, and love of the Lord's law made him a man after God's own heart (1 Samuel 13:14). As admirable as these traits were, David was more impressive for something else: his complete and utter desperation for the Lord. This is why he was especially fond of referring to the Lord as a "refuge." For David, the Lord as a refuge meant God was a place of safety for the distressed (Psalm 59:16). The Lord was a strong tower that no enemy could breach (Psalm 61:3). He was a shelter that no evil could conquer (Psalm 91:9–10), and under which David could live free of condemnation (Psalm 34:22). The Lord wasn't just "a" refuge for David; He was "the" refuge for David (Psalm 91:2).
In one of the most revealing, honest declarations of them all, David wrote: "Then I pray to you, O Lord. I say, 'You are my place of refuge. You are all I really want in life.'"—Psalm 142:5 (NLT) Imagine, a king with the world at his fingertips, and all He really wants is the God who is at his side: "You are all I really want in life." All that matters, all that counts, all that's worth anything worth having is the Lord and the safety He provides.
You may still be feeling that the enemy is in hot pursuit. He's nipping at your heels with reminders of recent failures or setbacks. Your resolve is fading, though the pace of his chasing hasn't. To make matters worse, you find yourself believing the growing whispers of defeat you're hearing behind you. You need a City of Refuge. Provisions were made to ensure accessibility to Cities of Refuge. They were available to everyone, no matter what. The cities were easy to see because they were often built on mountains. The roads leading to the cities were extra wide, well maintained, and never congested. They had plenty of signs and directions posted along the way. Since the gates never closed, once you were there, you were in. If you ever needed a City of Refuge, not only could you get to one, but the city wanted you there. Sound familiar? It should, because that's the Lord we serve—open to everyone, all the time, no matter what. He's inviting you, welcoming you in, and protecting you once you're there.
When we need our City of Refuge—and we need Him every day—we continue running. We know He is strong and good, and will always remain close (Nahum 1:7). We don't stop until we reach our Tower. There, we have shelter from the storms and have shade from the heat (Isaiah 25:4). We put one foot in front of another, knowing He is the One who saves and delivers (Psalm 7:1). The Lord provides safety and shelter. We should seek to rest in His provision in all circumstances. Once we arrive, relief washes over us. We're safe . . . secure . . . protected. We have found Refuge. He is all we really need in life.
Prayer
Father, thank You for the safety You provide for us. Will You forgive me when I seek refuge in things that can't provide it? Please help me run to You, all the time, no matter what. Amen. Meditation You are my refuge. That is all I need.
Daily Spiritual Exercise
Spend 10 to 15 minutes writing your own "The Lord is my _____________" Devotional. Remember, you don't need to be eloquent to honor God by this exercise. The goal is to acknowledge who He has been, is, and will continue to be in your life. Don't get caught up in making it perfect. It's the pouring out of your heart that brings Him glory.
Pryor, Matthew. The Body Tithe Devotional: Spiritual Encouragement For Your Fitness Journey (pp. 243-246). Sophros.
---
Physical
Philippians 1:1
THE GIFT OF FOOD
By Cathy Morenzie, "Healthy Eating, God's Way"
So whether you eat or drink or whatever you do, do it all for the glory of God.
1 Corinthians 10:3
"And people should eat and drink and enjoy the fruits of their labor, for these are gifts from God." ~
Ecclesiastes 3:13
My husband often wishes that he could just take a pill everyday that fills his belly so he does not have to think about food. To him, food is an annoyance and an inconvenience that interrupts his day. I'm the exact opposite…from the moment I wake up, I think about food. It's one of the highlights of my day and, unlike my hubby, I think that much of my life is centered around it. Because it's that important for me, it's important that it's nutritious.
If you're anything like me, food fills your thoughts, conversations, time, and energy. Whether it's planning, tracking, shopping, preparing, or eating, the goal is to eat nutritious, nourishing foods that leave me feeling satisfied and content.
Despite how much attention we give food, we are no wiser about how to stop ourselves from the lure of un-nutritious foods, or how we're to eat to maintain a healthy weight once we have achieved it. It's enough for us to want to surrender with the white flag and say, "Pass the Häagen-Dazs!" We're so busy trying to figure out calories, points, and the latest low-carb food that it allows the enemy to have a field day with us. He's won again by keeping us distracted and focusing on minutiae that was never meant to take up so much of our time.
We've made food a mystery to be solved, a puzzle to be pieced together, and a vault to be entered into with a magical combination. But it's so much more than any of these approaches. Food is a gift from God (Ecclesiastes. 3:13) and the sooner we can see it from this perspective, the sooner we will be free from the bondage of food and its minions of guilt, shame, and bewilderment.
So just how do you have a conversation about healthy eating without making food the enemy? That's what we're about to explore.
This fast will give a biblical approach to healthy eating—especially as it relates to weight loss. More importantly, it will give you the freedom to enjoy nutritious food without turning it into a production, feeling like you need a degree in food science to figure it all out. You will learn that you can eat in a way that honors God as you learn to honor your temple. Though the Bible doesn't specifically talk about eating for weight loss, there are numerous passages that talk about food, dietary practices, gluttony, discipline, self-control, eating clean food, cooking food and specific foods—all essential topics related to healthy eating.
Someone once wisely said that "there is only one way to eat an elephant: one bite at a time." This means that everything in life that seems overwhelming and even impossible can be accomplished gradually by taking it one step at a time, or one bite at a time. That's exactly how you should approach this devotional and challenge. One day at a time, one small challenge at a time. Each day will introduce you to one small principle that you will practice for that day. Surely you can do anything for just one day, right?
Get ready to challenge yourself each day. Get ready to discover how to eat healthfully and how to make choices that honor God with your body! Know that this important decision about what is "healthy" has to do with more than just the nutrition facts label! You will discover how your health impacts your body, soul, and spirit.
During this fast, we pray that you will:
Develop an appreciation of God's gift of food
Practice a daily healthy eating challenge
Understand what you're really craving
Develop a biblical model for healthy weight loss
Study what God's Word says about food and healthy eating
Learn how to put and keep food in its proper place in your life
Practice healthy eating habits
Practical Action Today
Just for today… Start the process by establishing a starting point.
Consider the following and begin committing these concerns to prayer:
What's your biggest challenge with healthy eating? Emotional eating? Portion control? Late-night eating?
Commit to prayer each day of this Fast the biggest challenges with healthy eating that you have identified above.
Prayer
"Lord, I thank You that You and You alone will satisfy me. Despite my attempts to find the right foods to end these cravings, I know that true satisfaction can only come from You. So as I embark on this time of searching for the right foods and right diets, remind me that it's not about what I eat that will make me feel whole, but what You can and will do in my life when I lay down all of my idols and everything that keeps me from having fellowship with You. As I discover new insights in this devotional, remind me that information without revelation from You will not transform me, so I continue to press into You. I feed on Your Word and move away from everything that keeps me from having sweet communion with You. It's Your Word that I'm really craving, and I purpose to stay full of it each and every day. In Your Holy Name, I pray. Amen!"
Morenzie, Cathy. Healthy Eating, God's Way: Weight Loss Devotional and Challenge: (Healthy by Design). Guiding Light Publishing.
---
ADDITIONAL RESOURCES
Published on Jan 06 @ 12:34 AM EDT