Gone Too Soon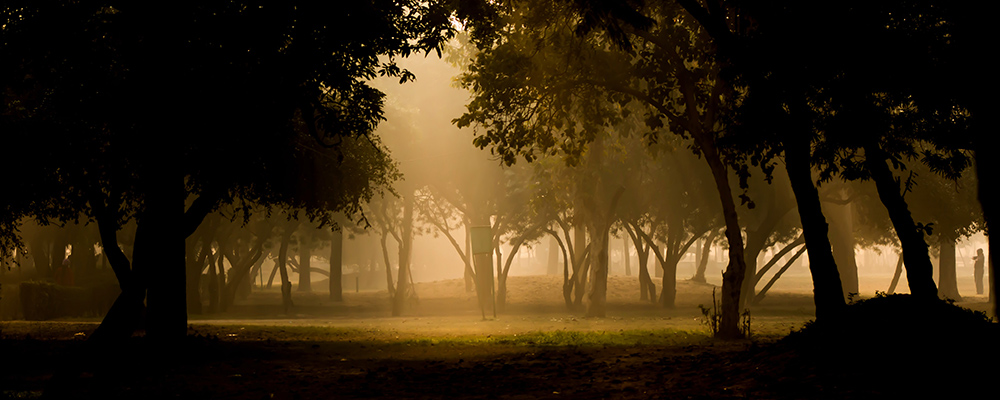 Jan 31 3:17 AM
Jan 31 3:17 AM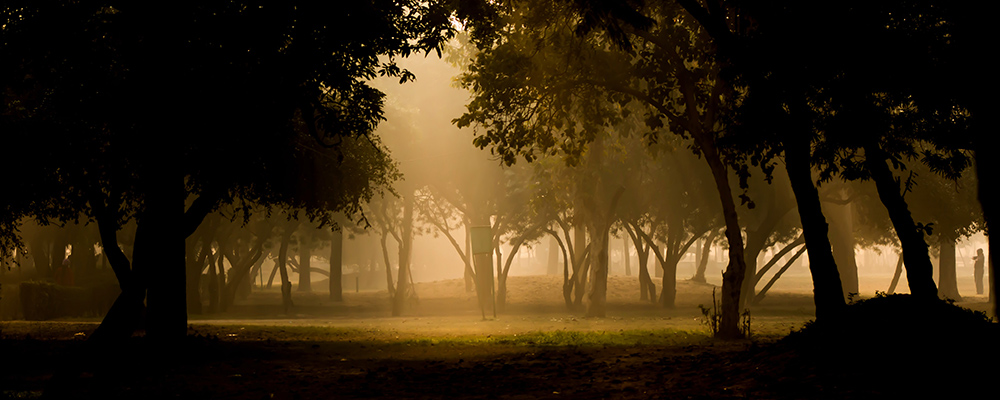 Day 7

Jan 07 12:34 AM
Jan 07 12:34 AM


Jan 07 12:34 AM
As you read today's devotional, play "HERE AGAIN" from the Sacred Whispers Playlist.
SPIRITUAL
THE TRIFECTA OF SANCTIFICATION
By Marlin D. Harris
"And the very God of peace sanctify you wholly, and I pray God your whole spirit and soul and body be preserved blameless unto the coming of our Lord Jesus Christ."
1 Thessalonians 5:23
I remember sitting in a worship service many years ago, where I was afforded the rare freedom of not being responsible for the preaching or the flow of the worship experience. As much as I love teaching the scriptures to hearts eager to learn and ministering to the needs of people, that particular Sunday I had the beautiful experience of being ministered to. As I sat there, basking in the freedom of worship and the power of the gospel being proclaimed, the minister asked a question that day, that has long since visited my heart over and over again whenever I need to be rescued from a pleasure-centered, spurious relationship with God. He simply asked, "Beloved, are you sanctified before God in every area of your life?" Now, I know that may sound like a mundane question without any overt significance, but to me, this question entered my heart with the precision of an arrow shot by a skilled archer. The question hit me with such impact because I knew the answer to it was 'no'. I was not living sanctified before God in every area of my life. There were the dark, unspoken, secret corridors of my heart that I still held onto with a clenched fist, and refused to release those areas in obedience to God, and the reality of that personal conviction was simply overwhelming. I sat in that church that day and wept bitterly. I knew that God had arranged my presence there, to calmly, but decisively wake me out of my spiritual slumber.
The experience that day led me to think more gravely about the Apostle Paul's words in 1 Thessalonians 5:23 – "and the very God of peace sanctify you wholly… spirit and soul and body." This trifecta of sanctification seems to be at the heart of what it means to live a sanctified life. Paul describes sanctification as a process that involves all three aspects of our life: our spirit, our soul, and our body. This is what is called 'whole life sanctification'. Sanctification by definition is the consecration of every aspect and part of our lives to the honor and glory of God.
The Spirit (Heart)
The first term that Paul uses here is "spirit". Our 'spirit' is the part of our nature through which we interact with God. This is the part of us that makes up our character. In many passages of Scripture, when the spirit is being referenced it is often called the 'heart' of the person. It is what is active when we pray, worship, or meditate on the Word of God. A healthy spirit is one in which the love and peace of God are imparted into, and expressed through, our lives. It is also the vehicle through which we are able to receive personal insight and direction from God through the Ministry of the Holy Spirit. When we say that a person has a beautiful spirit, we are saying that the virtues of God are seen manifested in that person's character and we see the beauty of God on display within them.
The Soul
The next term that the Apostle Paul uses is "soul". The soul is that part of our nature through which we have self-knowledge and self-awareness. This is the part of us that makes up our personality. We think, reason, feel, make choices and have desires all as a function of our soul. The soul has been commonly defined as the seat of our mind, our will, and our emotions. Simply put, our soul is what makes us a 'person'. In many passages of scripture when the soul is being referenced, it is often called the 'mind' of the person. This is the part of us that has to constantly be renewed and reprogrammed. The soul must constantly be fed a healthy diet of the Word of God and must be challenged and instructed by sound doctrine, wise counsel, Biblical truth, and Godly influences.
The Body
To some, it may be difficult to understand why the Apostle Paul would include the body in the sanctification process. Aren't the soul and spirit more important than the body? Caution is advised here. We must not minimize the powerful role that the body plays in ensuring our spiritual health and sanctification.
The body is the primary gateway to the soul and spirit. In consideration of Godly, sanctified living, the body holds a critical place. When the soul and spirit are defiled from things from the outside, the body is the general medium of entry. When we develop soul-destructive habits and addictions, they generally find their introduction into our life through some action of the body. Some of the most 'common' sins that are primarily responsible for defiling the soul and spirit are done through the body. We gamble, lie, steal, abuse drugs and alcohol, engage in sexual sin, curse others, brawl, fight and the list continues – all in connection with some action or conduct of our body. Now to be sure, there are sins that we do that don't involve the body like envy, jealousy, hatred, anger, etc., but even these, when not restrained, will eventually seek to vent their expressions through the body. So given the significant role that the body plays in living a life that is honoring to God, it stands to reason why the Apostle Paul included the body as a part of his trifecta of sanctification.
So the big question is: how do we do it? How do we sanctify our spirit, soul, and body? The answer is: we absolutely cannot! We cannot do so without the power and grace of the Holy Spirit. Until the Spirit and power of God, produces sanctification within us, we are left like feathers tossed about by the wind. We are powerless against the forces that would seek to spiritually defile us. He must sanctify, and Him alone.
So then, do we have any responsibility at all? The answer is a resounding, Yes! Our responsibility in sanctification is in both 'renewing the mind' (Romans 12:2), and in 'disciplining our body' (1 Corinthians 9:24-27). We have no control over the holiness of our spirit. We have some control over the holiness of our soul, but we have the most control over the holiness of our body. This is why the scriptures admonish us in 1 Thessalonians 4:4, saying "that each of you should learn to control your own body in a way that is holy and honorable".
The heart of the matter is found here. We determine what we look at, we determine what entertainments we enjoy, we determine what we eat and drink, we determine what we do sexually, we determine what truths or lies we tell. The multitude of actions we do, are they not within our power? Now to be certain, our actions are greatly influenced by spiritual powers, and life forces outside of us, but that is why we must daily call upon the power of the Holy Spirit to empower us to choose to do those things that fulfill His call to holiness. In our sanctification, there is a discipline that falls upon us, and that is the discipline of "right actions". This is what the Apostle Paul meant when he said, "I discipline my body and bring it into subjection…" (1 Corinthians 9:27).
We must not 'do right' because it feels right, we must decide to 'do right' simply because it is right. Many believers miss the mark of sanctified living because we feel that either we can live sanctified all by ourselves, or we feel that we are not involved in sanctification at all. Both are dead-end thinking and have no biblical ground beneath its feet. God sanctifies us as we cooperate with the sanctifying power of the Holy Spirit. The beautiful truth is that you and I have been sanctified by the blood of Jesus Christ, through the power of the Holy Spirit. We are currently being sanctified each day by the renewing of our mind, and the disciplining of our flesh, and we will be fully and finally sanctified and preserved without blame at the return of our Lord Jesus Christ. God has done His part, now you and I must daily lean upon the grace of the Holy Spirit to help us do ours.
PRAYER
Holy Father, attend to each us in the area of our sanctification without delay. We desperately admit to our need of being sanctified by your power and strength. We are weak, and we need you to strengthen us in our fight against the evil, even the evil within our own hearts. Our spirit cries out to you to make us holy as You are Holy. Our soul stands in need of Your power to control our thoughts and emotions so that they do not cause us harm. And our bodies look only to You for the courage to be broken and denied its fleshly desires, so that our life may bring Your heart joy. In Your Gracious Name, I pray, Amen.
Daily Spiritual Exercise
Identify one area of your life that is not sanctified before God and write it on a sheet of paper. It may be a quick temper, or a relationship, or an unresolved conflict, or a marital concern, or some other area. Then determine one action you will do every day to correct and change that area of your life, and make every effort to do it. Finally, look at the sheet every morning and pray for God's help in changing that one area of your life until it no longer exists, and then move on to the next area.
PRACTICAL
HEAD, HEART AND…. REFRIGERATOR?
By Marlin D. Harris
"And the very God of peace sanctify you wholly, and I pray God your whole spirit and soul and body be preserved blameless unto the coming of our Lord Jesus Christ."
1 Thessalonians 5:23
Have you ever opened your refrigerator door and discovered that there was practically nothing healthy to eat? There are yesterday's leftovers, a half-eaten piece of chicken, a package of cold cuts, and a whole bunch of condiments and sauces that you never really know what to do with. Ok, maybe I'm just describing my refrigerator, but I'm willing to wager that this is probably true of more of us than we are willing to admit. Basically, we all carry a lot of junk in our fridge, and it becomes indicative of how we eat and what drives our appetites. The truth is that what's in my refrigerator, or in my pantry, has a good chance of ending up in my body.
You will notice that the scripture passage that we are looking at today is the same one that we just studied in our Spiritual devotion regarding sanctification. The key for our consideration in this discussion is that our spirit, soul, and body each refer to some common area of our lives. Our spirit refers to our 'heart', and our soul refers to our 'head', and our body refers to – well, just our body. No special reference there. If we are to be sanctified, then we must cooperate with God in cleaning out these areas of our life where toxic, destructive elements have seeped in.
We cannot have a sanctified, holy life until first there is a cleansing of the spirit, soul, and body, or in more common terms; the head, heart, and body. We cleanse the heart by ridding it of the anger, malice, strife, and other such things that seek to hold its spiritual usefulness in bondage. We cleanse the head by ridding it of the misguided thoughts and emotions that crowd it screaming for attention and center-stage. Now, we come to cleansing the body. We cleanse the body, by ridding it of those things that damage it and seek to bring it disease and sickness. To some, this doesn't sound very spiritual, and there can be strong arguments against attaching such an idea to I Thessalonians 5:23. And I certainly wouldn't enter into an argument here because quite frankly, I'm afraid I wouldn't win it.
However, I do want to ask, how can you be so sure that when the Apostle Paul said "our body", he didn't mean just that – our "body". I don't doubt that he might have meant more than simply the body, but I certainly don't believe that he meant less. Perhaps there is more to Godly living than simply our spirit and soul. Maybe how we care for our 'body' is a key part of our spiritual sanctification. Please don't make the mistake of neglecting the truth that our 'bodies' are fearfully and wonderfully made, and it is our bodies that houses our spirit, the truest essence of our personhood. Not to mention that it is only through the body that our souls have any possibility of human expression on the earth. So the body is an indispensable supporting character in the drama of life.
Now, if the heart needs cleansing, and the soul needs cleansing, then so does our body. This is where the refrigerator plays an important role. The foods that we eat either aid the body in its need for nourishment or burden the body with toxins and visceral excess that eventually invites malfunction and disease. There are some foods that we can enjoy in moderation, and then there are other foods that we simply cannot moderate; we must eliminate them from our diet. It all depends on the condition of your body, your ability to resist the temptation of that food, and the overall status of your health. The decision to eliminate certain foods is a huge decision. I dare not suggest which ones you should remove from your diet altogether, but I am passionately encouraging you to survey your health and your health goals and determine if keeping a particular food in your refrigerator is wise for you and if it will help you achieve physical health success.
The deck is stacked against us if we try to be healthy while still eating the same foods we have always enjoyed. Despite what the latest fashionable food diet commercial touts, the average person can't stay healthy and continue consuming foods high in sugar, fat, and salt. Foods that are high in either of these three habit-forming elements – sugar, fat, and salt – are 'trigger foods' that cause us to overeat. These foods have been genetically engineered to keep us opening up the fridge and going back for the never-ending 'seconds'. For many of these tasty snacks or decadent deserts, "one bite is too much, and a thousand will never be enough"! They have humorously been referred to as genetically modified weapons of mass addiction!
The one truth that I don't want to get lost in our discussion is that the body is sacred and was not created to be abused. It was never meant to be enslaved to our appetites, nor was it meant to be used as a medium through which emotional stress and sadness can be alleviated. The body is a holy, God-given tool that God intended to glorify Himself through. Remember the sobering words of 1 Corinthians 6:20, "you were bought at a price. Therefore, honor God with your bodies." [NIV] You can do this. You are stronger than you realize. So open that refrigerator, grab a trash bag, and let's go 'cleaning'!
Prayer
Lord, all that I am belongs to you, and that includes my body. Allow me to set a guard over my lips not only that I may not say anything that will bring harm or injury, but also that I might not eat anything that will bring harm or injury to my body. Empower me to resist temptation when it rages deep within. May my physical appetite be as pleasing to you as I desire my heart to be. Let there be nothing in my refrigerator that doesn't ultimately bring you glory. In the Name of our Strong and Might Savior, Amen.
Practical Action Today
Today's practical action is actually very simple: Get a trash bag, open your refrigerator and start dumping anything that has high calories, excess sugar, fat, or salt, and don't replace them. That's it. That may just be the first step to a better, healthier you!
---
ADDITIONAL RESOURCES
Published on Jan 07 @ 12:34 AM EDT