Gone Too Soon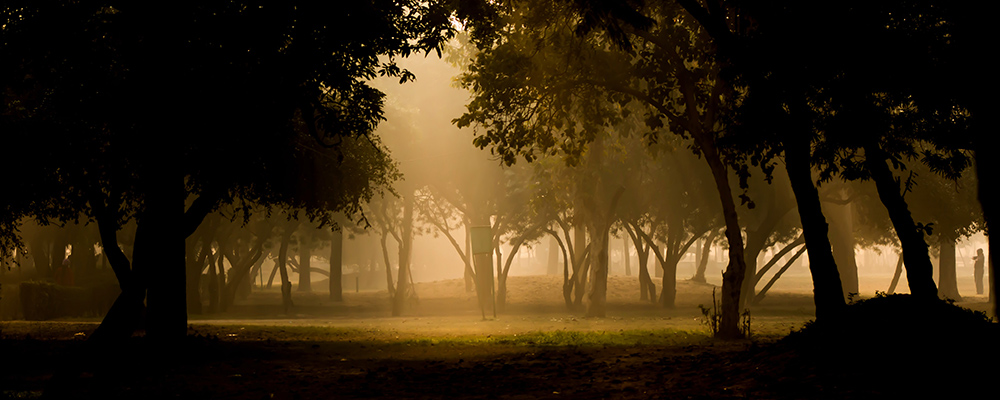 Jan 31 3:17 AM
Jan 31 3:17 AM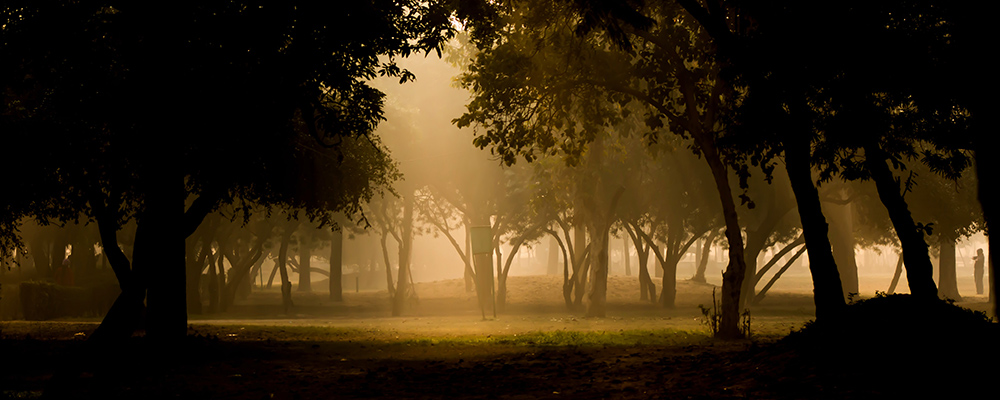 Day 9

Jan 09 12:49 AM
Jan 09 12:49 AM


Jan 09 12:49 AM
As you read today's devotional, play "PROMISES" from the Sacred Whispers Playlist.
Spiritual
TRANSFORMED INTO HIS PURPOSE
By Terence Watts
"And do not be conformed to this world, but be transformed by the renewing of your mind, that you may prove what is that good and acceptable and perfect will of God."
Romans 12:2
If you've ever worked with clay, you understand that it has two basic functions. It can conform or it can be transformed. In either instance, it starts out as a lump. The conforming property of clay means that it takes the shape of whatever you place it against or whatever you press it into. Clay will conform to that shape. Its life or purpose is determined by whatever it is pressed into, and only that is its purpose.
Like clay, before Christ, we found ourselves in this same type of mental state. We were mentally conforming to the ways of this world. This often brings stress because we feel helpless as it relates to finding meaning in this world. But we must understand that meaning and purpose will never come through conforming to this world. We become like millions of others, all busy doing the same old things and following the same old patterns, and getting the same old results.
But there is hope. Not only does clay conform to the mold being pressed against it, let us not forget that it can also be transformed. Transforming the clay is when the lump is taken and it is shaped or made into something else. It is transformed from a lump into something unique that serves a purpose for the one who created it and transformed it. The scripture tells us that God is our Potter, and we are His clay. He takes us and forms and makes us according to His design and purpose. We will only find stress and disillusionment if we try to find meaning in our lives outside of Christ. The challenge for the clay is to not be conformed into the molds of the world around us but to be transformed into the purposes and callings of God.
This is what Paul is challenging us to do here. He challenges us to stop conforming ourselves to the ways of this world and to allow our minds to be transformed so that we can fulfill the unique purpose God created us for. Purpose is what breaks us out of the mental state of living stuck in the same old ruts of life. When we focus our minds and thoughts on Him, and we allow the truth of His Word to transform our thinking, then we are able to fulfill the good, acceptable, and perfect will of God. It is here, within the Will of God that we find meaning and purpose in our lives. This is where we find what we need to deal with the pressures of life that threaten to undermine our faith in God and our faith in His good will for our lives.
So how are we to be transformed into God's purpose for our lives? The key to transformation is managing what our mind dwells on. The passage above says that we are to 'renew our minds'. Renewing the mind is the intentional act of focusing your daily thoughts on the truth and promises of God. It is to passionately fight against every thought that lodges itself in our minds that does not agree with what God has said in His Word. This is true concerning thoughts of our health, our family, our finances, our past, our sins, our hurts, and any other area that the mind chooses to roam.
Your mind is the battleground. This is where the clay will either be formed into the world's mold or transformed for the purposes of Christ. We are fighting that battle every day, and the only way to win is to use the truth of the Word of God. Philippians 4:8 says, "Finally, brothers, whatever is true, whatever is honorable, whatever is just, whatever is pure, whatever is lovely, whatever is commendable, if there is any excellence if there is anything worthy of praise, think about these things."
If you will allow God's word to be the foundation of your thought life by spending intentional time meditating on Scripture, the battle for your mind will be won. The negative thoughts and insecurities you face every day will flee from you in the glorious light of God's truth. That's how God wants to transform the clay of your life into His wondrous purpose and design.
PRAYER
Loving Father, today I submit myself as clay in your hands. Give me the strength to surrender every thought I have to the truth of Your Word. I choose to believe what Your Word says, no matter how loud my mind seems to scream.
I turn this battle over to You.
My life is in Your hands, mold me and make me after Your perfect will. In Jesus' Name, I pray. Amen.
---
Physical
ARE WE THE FAITHFUL "SICK AND SILENT"?
By Gabrielle Jones and Marlin D. Harris
"Now a certain man was there who had an infirmity thirty-eight years.
When Jesus saw him lying there and knew that he already had been [in that condition] a long time, He said to him, "Do you want to be made well?"
John 5:5-6
A concerned Pastor from Houston recently shared his thoughts about the challenges we face in prioritizing health education in impoverished communities, and Communities of Color. To sum up his assessment of our current health condition in Black and Brown communities, he said "We are the Sick and Silent". His words echo the thoughts and feelings of so many people who live and work in communities where marginalization, poverty, and limited access to quality healthcare are the norm.
Chronic health conditions in Black and underserved communities are often unaddressed and ignored by the members of that community because of the stigmatization that is so frequently associated with disease and sickness. Fear and anxiety paralyze us physically and emotionally when we are forced to face symptoms, diagnosis, or the cost of care and medical treatment. There is an understandable concern with how families will be able to afford medical care if someone in their household were significantly ill, or chronically sick. For many families, this legitimate concern causes them to avoid annual examinations and delay investigating any illness signs and symptoms when they appear.
In essence, we bury our heads in the proverbial sand when it comes to healthcare because the social and financial burden of care is far more than many of our families' ability to shoulder.
Compounding the problem of health apathy that has plagued many in impoverished communities, is also the pervasive concern of a lack of health education. For many families, we simply don't know how to care for our physical, emotional, or mental health. Many women in poor communities have never been taught what signs to look for when it comes to breast cancer, and many men have not been educated about how to prevent prostate cancer. Parents are unsure of what are the best nutritional meals to feed their children, and many others don't believe that they could even afford it. As seniors in Communities of Color continue to age, options for quality long-term care are significantly reduced, and they become reliant on social and governmental programs for their quality of life. When these realities are assessed, it is understandable why many in these communities are sick, but they remain silent.
People in marginalized and colored communities are suffering privately, and are often quiet about their battles with illnesses until those illnesses have reached a critical state. The common resolve is to pray about health issues and have faith that they will quietly go away. However, we must learn how to develop the mindset that mixes prayer and faith, with action and personal responsibility. Surrendering to guilt or shame about a health issue won't make it go away. Our mental and physical health conditions are directly connected to our spiritual conditions.
The World Health Organization (WHO) constitution states: "Health is a state of complete physical, mental and social well-being and not merely the absence of disease or infirmity." We must resolve to trust God and get the education we need so that we can be His healthy, faithful servants.
Healthcare is more about 'investment' than it is about 'income'. It is more about education than it is about economics. Finances play a significant role, but that doesn't have to be a prohibitor to caring for our health. With a little investigation, research and patience, we can learn of the various options available to us and begin making healthy living a priority for our lives.
PRAYER
Father, we pray for those who are living under economic and social conditions where they feel forced to place their health in a much lower category of their life's priorities. We know that you understand their fears and their thoughts and only You have the power to open their eyes to see a clear path towards better health. Give us all the strength and the courage to face our health challenges head-on, and to trust You with every illness, sign, and symptom of disease that we may find. Be with us as we journey towards becoming a healthier person for Your name's sake and glory. In Jesus Name we pray, Amen.
PRACTICAL ACTION TODAY
Make your appointment to get your annual physical.
If you take medications, take them as prescribed. "But everything should be done in a fitting and orderly way." - 1 Corinthians 14:40 Get 7-9 hours of restful sleep per night by turning off notifications on your devices, darkening your room, and setting a comfortable room temperature. "I lay down and slept; I awoke, for the Lord sustains me." - Psalms 3:5
Increase your daily intake of water and reduce sugary beverages.
To make healthier food & beverage choices, read the nutritional information on food labels BEFORE you make your purchases.
Learn more about healthy living by joining "The Kidney Connection", New Life Church's new community support group.
---
ADDITIONAL RESOURCES
Published on Jan 09 @ 12:49 AM EDT