A Little Slave Girl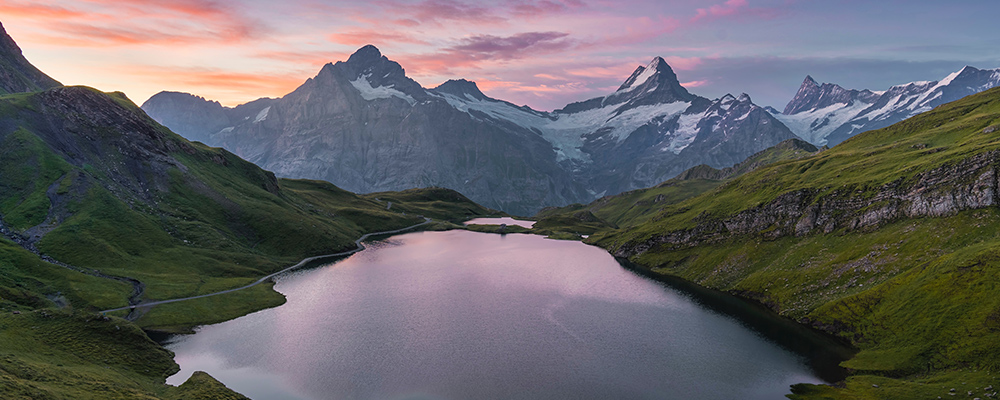 Jan 23 3:01 AM
Jan 23 3:01 AM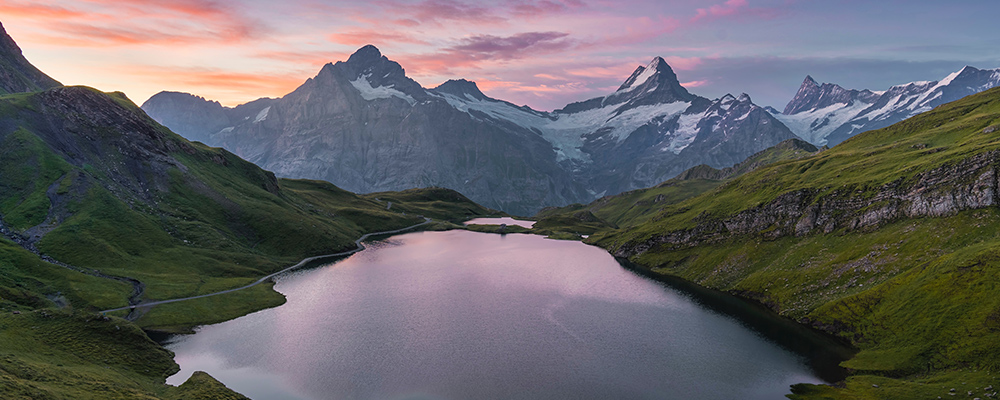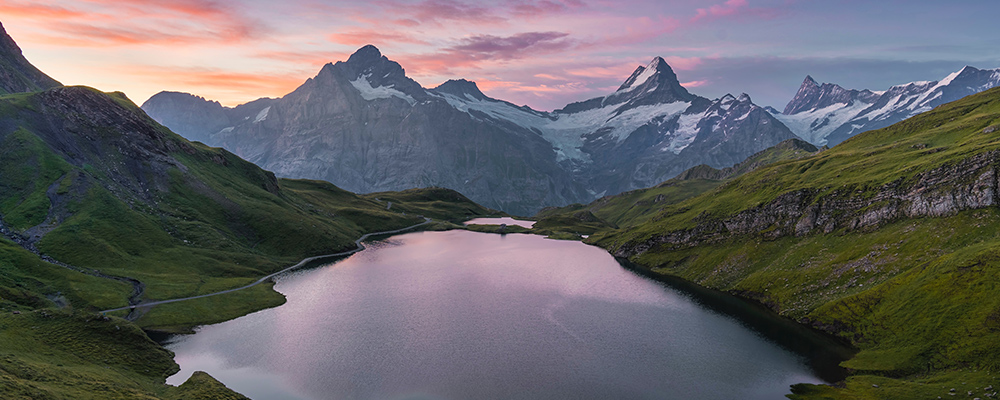 Jan 23 3:01 AM
If only my lord were with the prophet that is in Samaria! he would heal him of his leprosy.
II Kings 5: 3
This little slave girl, taken from her home during the Syrian raid of Samaria, was able to bring the commanding general of Israel's greatest military foe to biblical faith in God. That fact alone is a testament that God is always looking for genuine faith, even from the weakest of us, to accomplish His will and purpose in the earth.
The story is told in 2 Kings 5:1-3, "Now Naaman, commander of the army of the king of Syria, was a great and honorable man in the eyes of his master, because by him the Lord had given victory to Syria. He was also a mighty man of valor, but a leper. And the Syrians had gone out on raids, and had brought back captive a young girl from the land of Israel. She waited on Naaman's wife. Then she said to her mistress, "If only my master were with the prophet who is in Samaria! For he would heal him of his leprosy."
Despite the terrible events of her young life, and the loss she suffered as the enemy soldiers snatch her away in the night, her faith in God remained firm. I can only imagine the beauty of her spirit, and the grace in which she carried herself day after day as she served Naaman's wife. Although the bible does not give any details about her life, or her relationship with Naaman's wife, it is clear this little slave girl had gained the respect and listening ear of her captor's wife.
The life we live before others will tell them what we really believe. Naaman's wife observed how her maid never stopped praying to her God, giving Him thanks and worship. I wonder if Naaman's wife ever asked her why she stilled worship a God that allowed her to be taken captive and made a slave? I can hear her respond, "Madam, I give God thanks for everything. I could have been killed in the raid, but God spared my life. I could have been given to the soldiers as spoil, but God placed me here in the home of the great Naaman to wait on his wife, where I am shown great kindness. I know that my God lives, and He sees, hears, and moves heaven and earth with the power of His word. Naaman's wife believed her testimony about the healing power of God because she saw it lived out every day in her little life.
So, when this little slave girl uttered those simple words of faith, "He would heal him of his leprosy", two kingdoms began to move – the kingdom of Syria and the Kingdom of God. What transpires later in this story would make even the mighty warriors of Syria tremble in reference to God. That day a leper was cleansed because of the faith of a little slave girl. Now it is important for us to note that nowhere in the story of Naaman does it say Naaman had faith. He did not believe until he saw he was cleansed. It was the faith of a little slave girl, who believed God would do for Naaman, a stranger alienated from the covenant of God, what he had not done for anyone else in all of Israel. What great faith!
Dear God, please teach me to exercise the kind of faith that knows no boundaries and brings glory to your Name.
Then Naaman and all his attendants went back to the man of God. He stood before him and said, "Now I know that there is no God in all the world except in Israel. So please accept a gift from your servant." II Kings 5: 15 (NIV)
Published on Jan 23 @ 3:01 AM EDT
1 comment
Be Still

Jan 31 12:46 AM
Jan 31 12:46 AM


Jan 31 12:46 AM
Author: L.B. Cowman
"Be still and know that I am God: I will be exalted among the heathen, I will be exalted in the earth."
Psalm 46:10
When we have doubts or are facing difficulties, when others suggest courses of action that are conflicting, when caution dictates one approach but faith another, we should be still. We should quiet each intruding person, calm ourselves in the sacred stillness of God's presence, study His Word for guidance, and with true devotion focus our attention on Him.
We should lift our nature into the pure light radiating from His face, having an eagerness to know only what God our Lord will determine for us. Soon God will reveal, by His secret counsel, a distinct and unmistakable sense of His direction. It is unwise for a new believer to depend on this approach alone. He should wait for circumstances to also confirm what God is revealing. Yet Christians who have had many experiences in their walk with Him know the great value of the secret counsel of the Lord as a means of discerning His will.
Are you uncertain about which direction you should go? Take your question to God and receive guidance from either the light of His smile or the cloud of His refusal. You must get alone with Him, where the lights and the darkness of this world cannot interfere and where the opinions of others cannot reach you. You must also have the courage to wait in silent expectation, even when everyone around you is insisting on an immediate decision or action. If you will do these things, the will of God will become clear to you. And you will have a deeper concept of who He is, having more insight into His nature and His heart of love. All this will be your unsurpassed gift. It will be a heavenly experience, a precious eternal privilege, and the rich reward for the long hours of waiting. DAVID
Keep still! When trouble is brewing, keep still! When slander is getting on its legs, keep still! When your feelings are hurt, keep still till you recover from your excitement at any rate! Things look different through an unagitated eye. In a commotion once I wrote a letter and sent it and wished I had not. In my later years I had another commotion and wrote another long letter; my life had rubbed a little sense into me, and I kept that letter in my pocket until I could look it over without agitation, and without tears, and I was glad I did—less and less it seemed necessary to send it. I was not sure it would do any harm, but in my doubtfulness, I learned reticence, and eventually it was destroyed. Time works wonders!
Wait till you can speak calmly and then perhaps you will not need to speak. Silence is the most powerful thing conceivable, sometimes. It is strength in its grandeur; it is like a regiment ordered to stand still in the mad fury of battle. To plunge in were twice as easy. Nothing is lost by learning to keep still. HANNAH WHITALL SMITH
I do not believe we have even begun to understand the wonderful power there is in being still. We are in such a hurry, always doing, that we are in danger of not allowing God the opportunity to work. You may be sure that God will never say to us, "Stand still," "Sit still," or "Be still," unless He is going to do something. This is our problem regarding the Christian life: we want to do something to be Christians, instead of allowing Him to work in us. Think of how still you stand when your picture is being taken, as the photographer captures your likeness on film. God has one eternal purpose for us: that we should be "conformed to the image of his Son" (Romans 8:29 KJV). But in order for that to happen, we must stand still. We hear so much today about being active, but maybe we need to learn what it means to be quiet. Perhaps we simply need to learn to be still and watch God work out the details that challenged us so greatly and caused us so much distress. You will find that He works wonders if we can just still our hearts and sit before Him until He speaks.
PRAYER
Oh Lord, You know my heart better than I know it myself. You know my struggles and You hold each hope and fear in Your caring hands. Teach me, LORD, to be still and to know that You are God. I trust in You alone. In Jesus' Name I pray. Amen.
An excerpt from the book: "Streams in the Desert: Morning and Evening"
Published on Jan 31 @ 12:46 AM EDT
6 comments