In the Eye of The Storm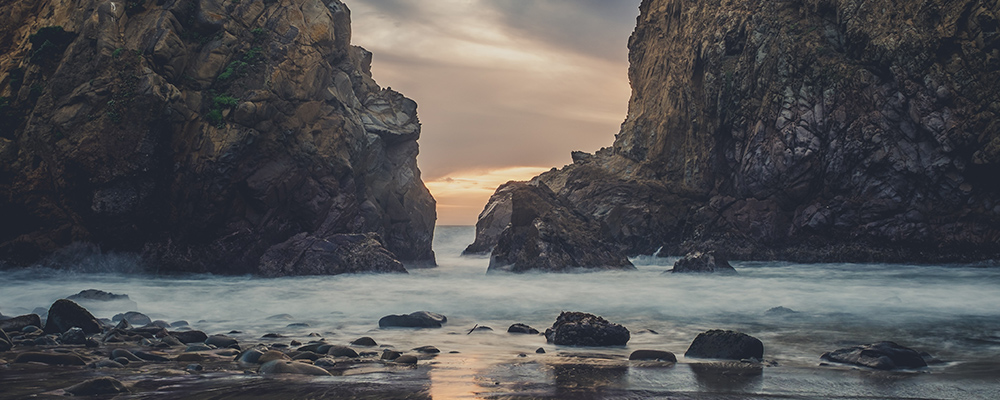 Jan 05 3:10 AM
Jan 05 3:10 AM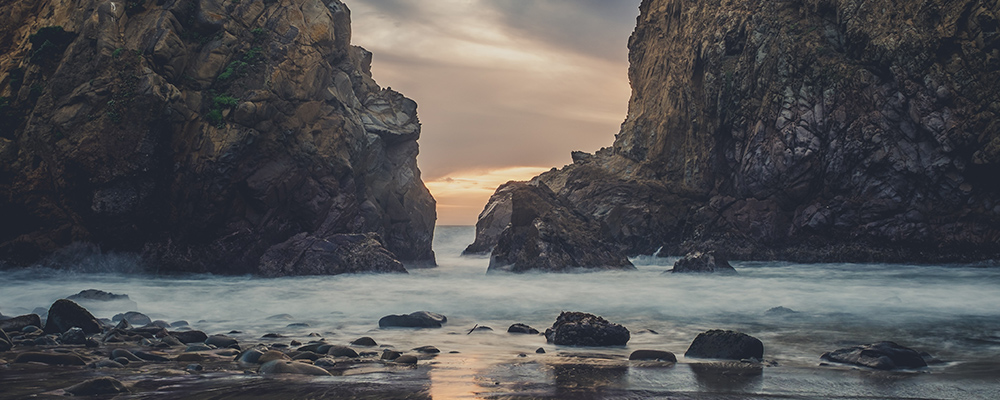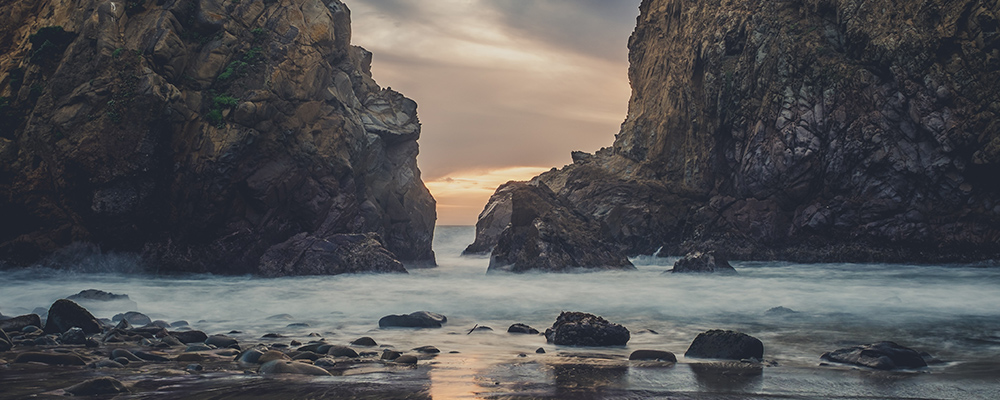 Jan 05 3:10 AM
Now when neither sun nor stars appeared for many days, and no small tempest beat on us, all hope that we would be saved was finally given up.
Acts 27:20 (TPT).
In Acts chapter 27, Paul describes in great detail the account of being caught in the eye of the storm while traveling the high seas. In verse 13, he talks about how the south winds blew softly over the waters, giving the ship captain the go-ahead to set sail. But shortly after setting sail out of nowhere, a violent northeasterly storm known as a Euroclydon appeared, and the ship was caught in the eye of the storm. With no light from either sun or stars, this violent storm tossed Paul and the crew around the ship in complete darkness. The winds howled, and the waves beat against the ship with a violent force so fierce that it felt like the ship would break apart. At that point Paul said, "all hope of getting out of this storm alive was lost."
Back in the 70's, a violent tornado destroyed most of our small town of 12,000 people. I was still a rebellious teenager lost in sin and doing everything I could to destroy my future. It was a normal weekday around 6:30 in the evening, and everybody was home from school. My oldest sister was on the phone, my two younger sisters were in the bedroom doing homework, and I was in the living room with my three brothers watching TV. All of a sudden, the atmospheric pressure in the house became still and motionless. Seconds later, my Dad burst into the house and yelled, "everybody get in the hallway NOW, and get down". All seven children made a V-line into the hallway and hit the floor. None of us knew what was going on at the time, but we knew that if Dad said jump, we jumped then and asked questions later. The next three minutes seem like an eternity, and that's because they were. My mom covered us with her body, and my dad covered my mom with his body, while trying to protect her and us too.
Then, out of nowhere, the house began to shake, and we heard what sounded like a freight train blasting its horn directly over us, ready to smash us to pieces. Then I heard a sound that I never heard before; this sound pierced through my heart and touched the inner part of my soul. My 275 lbs., 6 feet 3 "man's man" dad cried out to God with tears in his eyes, "JESUS, Have Mercy Lord! Please Jesus!" Hearing my Dad call on the name of Jesus, rang out louder than the noise of the storm, and immediately, there was still and calm. The winds ceased, and the noise became quiet. That day, God harken to the voice of a man and sent the storm around our house, without a broken window or even a missing shingle.
God can work in hopeless situation. That day, I witnessed my dad get his house in order. This was visually demonstrated by the husband covering the wife; the wife covering the children, and thereby God delivered the family. No storm or work of the enemy can stop God's plan for your life when you put your house in divine order. The storms of life are coming. We must all ask ourselves if our life is in order, to endure the storms until we see the deliverance of God.
And now I urge you to take heart, for there will be no loss of life among you, but only of the ship. For there stood by me this night an angel of the God to whom I belong and whom I serve, saying, 'Do not be afraid, Paul; you must be brought before Caesar; and indeed God has granted you all those who sail with you.' Acts 27: 22-24
Published on Jan 05 @ 3:10 AM EDT
10 comments
Excellent ~ Analogy Of The Word Of God
Posted on Tue, Jan 5, 2021 @ 5:53 AM CST
Brenda Madison
Good Morning Rev. Pharr.....beautiful lesson and you saw first hand how your father prayed and his faith in God to protect his family from the storm. Even at a young age, God was working in your life. Thank you for that devotion and I continue to pray for you and your family God's many blessings. Take care and be safe.
Posted on Tue, Jan 5, 2021 @ 7:46 AM CST
Rebecca Lamar
PRAISE GOD!! Such a Powerful testimony! God IS our protection. Psalm 91
Posted on Tue, Jan 5, 2021 @ 7:48 AM CST
Brenda Robinson
What a blessing to read these words. God is Able. I will continue to trust and believe his words. Faith over fear Amen.
Posted on Tue, Jan 5, 2021 @ 7:57 AM CST
Rebecca
Awesome word, Minister Farr. Thank you and God bless New Life Church!
Posted on Tue, Jan 5, 2021 @ 10:07 AM CST
Brenda Callaway
This is a clear reminder of how God takes care of us when we trust him.
Thank you Rev. Farr
Posted on Tue, Jan 5, 2021 @ 10:12 AM CST
Renee Scalzo
Thank you Minister Farr, I am truly being blessed by these devotionals.
Posted on Tue, Jan 5, 2021 @ 7:12 PM CST
Contessa
Thank You Pastor Farr for your continue your testimony and your reminder of God's covering and protection over us through good time and bad. We must have faith and trust in his word!!!!
Posted on Tue, Jan 5, 2021 @ 7:34 PM CST
Post Comments
Be Still

Jan 31 12:46 AM
Jan 31 12:46 AM


Jan 31 12:46 AM
Author: L.B. Cowman
"Be still and know that I am God: I will be exalted among the heathen, I will be exalted in the earth."
Psalm 46:10
When we have doubts or are facing difficulties, when others suggest courses of action that are conflicting, when caution dictates one approach but faith another, we should be still. We should quiet each intruding person, calm ourselves in the sacred stillness of God's presence, study His Word for guidance, and with true devotion focus our attention on Him.
We should lift our nature into the pure light radiating from His face, having an eagerness to know only what God our Lord will determine for us. Soon God will reveal, by His secret counsel, a distinct and unmistakable sense of His direction. It is unwise for a new believer to depend on this approach alone. He should wait for circumstances to also confirm what God is revealing. Yet Christians who have had many experiences in their walk with Him know the great value of the secret counsel of the Lord as a means of discerning His will.
Are you uncertain about which direction you should go? Take your question to God and receive guidance from either the light of His smile or the cloud of His refusal. You must get alone with Him, where the lights and the darkness of this world cannot interfere and where the opinions of others cannot reach you. You must also have the courage to wait in silent expectation, even when everyone around you is insisting on an immediate decision or action. If you will do these things, the will of God will become clear to you. And you will have a deeper concept of who He is, having more insight into His nature and His heart of love. All this will be your unsurpassed gift. It will be a heavenly experience, a precious eternal privilege, and the rich reward for the long hours of waiting. DAVID
Keep still! When trouble is brewing, keep still! When slander is getting on its legs, keep still! When your feelings are hurt, keep still till you recover from your excitement at any rate! Things look different through an unagitated eye. In a commotion once I wrote a letter and sent it and wished I had not. In my later years I had another commotion and wrote another long letter; my life had rubbed a little sense into me, and I kept that letter in my pocket until I could look it over without agitation, and without tears, and I was glad I did—less and less it seemed necessary to send it. I was not sure it would do any harm, but in my doubtfulness, I learned reticence, and eventually it was destroyed. Time works wonders!
Wait till you can speak calmly and then perhaps you will not need to speak. Silence is the most powerful thing conceivable, sometimes. It is strength in its grandeur; it is like a regiment ordered to stand still in the mad fury of battle. To plunge in were twice as easy. Nothing is lost by learning to keep still. HANNAH WHITALL SMITH
I do not believe we have even begun to understand the wonderful power there is in being still. We are in such a hurry, always doing, that we are in danger of not allowing God the opportunity to work. You may be sure that God will never say to us, "Stand still," "Sit still," or "Be still," unless He is going to do something. This is our problem regarding the Christian life: we want to do something to be Christians, instead of allowing Him to work in us. Think of how still you stand when your picture is being taken, as the photographer captures your likeness on film. God has one eternal purpose for us: that we should be "conformed to the image of his Son" (Romans 8:29 KJV). But in order for that to happen, we must stand still. We hear so much today about being active, but maybe we need to learn what it means to be quiet. Perhaps we simply need to learn to be still and watch God work out the details that challenged us so greatly and caused us so much distress. You will find that He works wonders if we can just still our hearts and sit before Him until He speaks.
PRAYER
Oh Lord, You know my heart better than I know it myself. You know my struggles and You hold each hope and fear in Your caring hands. Teach me, LORD, to be still and to know that You are God. I trust in You alone. In Jesus' Name I pray. Amen.
An excerpt from the book: "Streams in the Desert: Morning and Evening"
Published on Jan 31 @ 12:46 AM EDT
6 comments